What defines a hero? Is it skillful problem solving; high moral standards; heroic actions? It is those things for sure. But, what use is there possessing such qualities if you have no one to use them against? Looking at things in that light, one would have to say that one of the things that defines a hero is the quality of villain he faces, and when it comes to villains, T'challa has faced his share over the years. Starting with his ascension to the throne T'challa has faced threats from both inside and outside his beloved Wakanda, but has always remained true to his duty as its representative. Here is a compiling of some of the threats he has faced over the years.
Erik Killmonger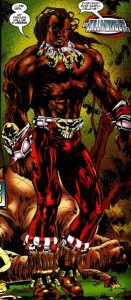 Publisher: Marvel Comics
Created by:  Don McGregor and Rich Buckler
1st appearance: Jungle Action #6, 1973
Brief Biography
Born N'Jadaka among the lower classes of Wakanda, this prodigious boy was enslaved when Ulysses Klaw made a bid to overthrow T'chaka the Great. Even though Klaw was defeated his parents were killed and he was taken as Klaw's slave. He later escaped and found refuge in America. He changed his name to Erik Killmonger, lived in Harlem, New York and studied engineering and business, eventually teaching at MIT (Massachusetts institute of Technology). While T'challa was in the USA for college Killmonger found him and had him returned to Wakanda. While there he revealed a deep seated hatred for the Wakandan royal line which he blamed for his life. In Wakanda he instigated an open rebellion against the Monarchy which culminated with a showdown with T'challa. On the verge of winning he was thrown to his death. Resurrected he continued his schemes and defeated T'challa in open combat becoming the Black Panther. Left in a coma after ingesting the Heart Shaped Herb he recovered and caused a rebellion in Niganda. Squaring off against T'challa once more he was seemingly killed by the Sun Goddess Photon. With a Black Panther Movie on the horizon and a new series on the way no doubt Killmonger, like a cockroach will make his triumphant return.
~DIG DEEPER INTO ERIK KILLMONGER HERE~ 
Hunter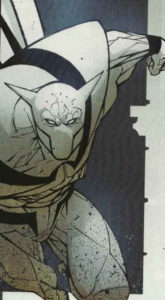 Publisher: Marvel Comics
Created by:  Christopher Priest and Mark Texeira
1st appearance: Black Panther Vol 3 #4 (February, 1999)
Brief Biography
Orphaned in a plane crash, adopted by T'chaka the Great and his wife N'Yami. Hunter was trained to become the very best warrior that Wakanda had ever seen. When N'yami was killed during childbirth he lost his only mother and was supplanted in his ascension to the throne by T'challa. Despite not being a born Wakandan he was furiously loyal to his adopted home. His father put him in charge of the Hatut Zeraze until he and his men were exiled upon T'challa taking the throne and his father's death. Hunter is essentially the Loki to T'challa's Thor. Their relationship is untapped with so many layers not explored. Only Christopher Priest has executed Hunter properly. The last time we saw Hunter David Liss had turned him into a generic Internet based Killer…..let's all pretend that never happened!
Klaw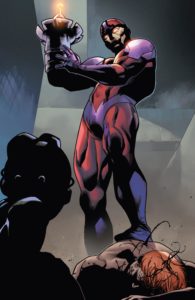 Publisher: Marvel Comics
Created by:  Stan Lee and Jack Kirby
1st appearance: Fantastic Four #53, August 1966
Brief Biography
Ulysses Klaue is is the son of a Nazi war criminal and the descendant of a European general who was killed trying to invade Wakanda. He was hired to assassinate T'chaka the great then king of Wakanda. He was successful in assassinating the king but had his arm irreparably damaged b your Prince T'challa. It was here that he was given a new prosthetic super powered arm. Ten years later he attacked Wakanda again but this time was opposed by T'challa, now the Black Panther and his allies the Fantastic Four. This time when defeated he leapt into a sonic converter device and as a side effect was transformed into a being of pure sound. Since then he has been a member of the Masters of Evil, the frightful four, the fearsome four etc. Klaw is the Black Panther's most recognizable villains thanks to appearances and battles against the Avengers, Fantastic Four, Spider-man and the X-men.
Soloman Prey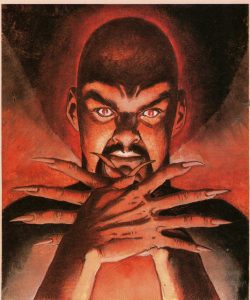 Publisher: Marvel Comics
Created by:  Don McGregor and Dwayne Turner
1st appearance: Black Panther Panther's Prey #1, 1991
Brief Biography
Solomon Prey was a wakandan citizen who left the nation of his birth to attend the prestigious Harvard University. According to him it "did not impress him". He said he chose the name "Solomon" because in "outworlder theologies" it meant wisdom. Prey claimed that education did not give him wisdom but his observation of human nature and understanding; what he perceived and how he could use it to his favour was true knowledge.  He assembled a gang which included not only doctors and scientist, but a trained security force which he called his "Lighting Lancers" which rode on the backs of the massive winged Pteronodon which inhabited areas in Wakanda. The purpose for this was to help him build a drug cartel, in which not only was he selling drugs in Wakanda, but able to smuggle them into the heavily isolated country, and trade Vibranium for drugs. His operation was discovered by the Panther and subsequently destroyed. Prey was killed in battle with the Panther when one of the Pteronodon's ripped the wings from Prey's back. The shock effectively "shorted out" his system, resulting in instant death, and the subsequent fall caused massive internal injuries and broken bones.
~DIG DEEPER INTO SOLOMON HERE~
Moses Magnum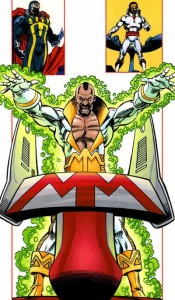 Publisher: Marvel Comics
Created by:  Gerry Conway and Ross Andru
1st appearance: Giant-size Spider-man #4, 1975
Brief Biography
Born in Addis Ababa, Ethiopia, Moses was an outstanding intellect from an early age. His fascination with weapons was also apparent early on. As a young man during World War II as Mussolini attacked Ethiopia he realized that those with superior weapons were to be both feared and respected. In that early conflict he defected to the side of the invading Italians to gain access to their technology and weaponry. The connection he made at this early stage helped him over time to become the world's foremost independent weapons manufacturer. He clashed with Spiderman and Punisher early on. After being enhanced by the ageless mutant Apocalypse he gained superhuman abilities. He has since attempted to conquer Wakanda, appease Apocalypse and clashed with Triathlon and Daken. Moses is yet another great villain with untapped potential but no writer to actualize it.
~DIG DEEPER INTO MOSES MAGNUM HERE~
Achebe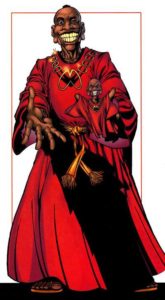 Publisher: Marvel Comics
Created by: Christopher Priest
1st appearance: Black Panther #3, 1998
Brief Biography
Reverend Dr. Michael Lbn al-Hajj Achebe's true identity is shrouded in mystery. One rumor surrounds who he was before he took to this new alias. It is theorized that he was a simple farmer until Guerilla soldiers took refuge on his farm. There he treated them with utmost kindness and in return they abused him physically through beating and stabbing. Worst his wife unfaithful as she was began to sleep with said soldiers. One day he fled into the desert and despite lack of water he survived on his own. The heat and trauma had given way to dementia. When he returned from the desert he was a changed man. He hunted down and killed everyone associated with his wife, from close family to casual Acquaintances. In time none remained who had known of his wife it was as if she had never existed.  He made a deal with Mephisto to calm his madness and after fleeing to Wakanda with refuges he quickly took control of the county while the King was away. When his connection to the devil was severed he created a hand puppet "Daki" with whom he communed. When T'challa returned he fled into hiding resurfacing briefly to torture one of the dora Milaje and later in a bid with Deadpool to kill Killmonger and cease control of Wakanda again. When this failed he returned to hiding once more.
Man-Ape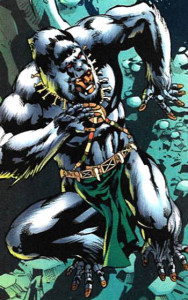 Publisher: Marvel Comics
Created by: Roy Thomas and John Buscema
1st appearance: The Avengers #62, 1962
Brief Biography
M'baku was a large and powerful man growing up in wakanda. After the death of King T'chaka he became known as one of the greatest warriors in wakanda. After T'challa rose to power they became friends. Unknown to T'challa M'Baku was a secret worshiper of the outlawed white gorilla cult. When T'challa joined the avengers, he was left in charge of Wakanda's security. In the absence of his king M'baku plotted to overthrow him and revived the white gorilla cult by slaying and eating the flesh of a sacred white gorilla. When the Black Panther returned they clashed over his right to rule and he was presumed dead in the wake of that battle. He then joined the lethal legion and attacked the Panther in America, even capturing his then girlfriend Monica Lynne. Everything went according to plan until the avengers intervened saving the panther and driving M'Baku back once more. He tried unsuccessfully numerous other times to best T'challa until he was burnt to a crisp by the villain Morlun.
~DIG DEEPER INTO MAN-APE HERE~
Kibuka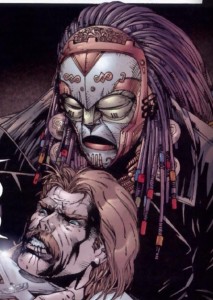 Publisher: Marvel Comics
Created by:  Christopher Priest and Andy Kubert
1st appearance: Black Panther #50 , 2002
Brief Biography
A New York City police officer nicknamed "Black Jack" because of how dark his skin was. It is also suggested he once lived in Africa before making life in America. In the US he married Ruth Cole a Jewish woman. Black Jack was well-respected in his community and father the father of Kasper Cole. To his co-workers, community and friends he was a "hero" cop who was a faithful husband and dutiful father who had even the respect of the most cruel and corrupt street hustlers. He was eventually jailed for cocaine possession and everyone especially his son Kasper thought he had been set up by the corrupt police force for doing his job. Unknown to everyone however he was really the leader of the international crime syndicate known as the 66 bridges and also had another son who helped him run the "business", Triage/Nigel Blacque. From behind bars he pulled the strings that lead his son as the Black Panther down the path of a superhero hoping to either forge him into the perfect weapon or corrupt him.
Malice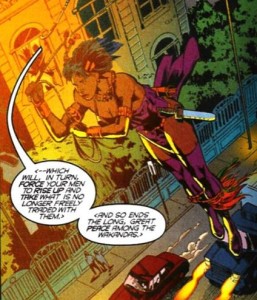 Publisher: Marvel Comics
Created by:  Christopher Priest
1st appearance: Black Panther #1,1998
Brief Biography
As a child, Nakia of the Q'Noma valley marsh tribe was chosen by tribal elders to be Dora Milaje. She spent three years training before being presented to T'challa. Barley a teenager she fell in love on the spot. She became close friends with fellow Dora Milaje Okoye but was immediately jealous of T'challa's American fiancée Monica Lynne. Over the next few years both Nakia and Okoye were standouts among the Dora Milaje and were extensively tutored in martial arts, sciences and technology. When T'challa was tricked by Mephisto into kissing Nakia he tried to explain it to her but she refused to listen to reason, even her fellow Dora Milaje Okoye could not talk sense into her, she thought at long last her feelings had been reciprocated. Upon returning to Wakanda she and Monica were left alone and she threw her from the plane. When she told T'challa Monica was dead he immediately realized what had occurred and informed her he would return her to her tribe in disgrace. After genetic enhancement by Killmonger she became the villain Malice and went about making her king regret the day he ever spurned her love.
Vlad the Impaler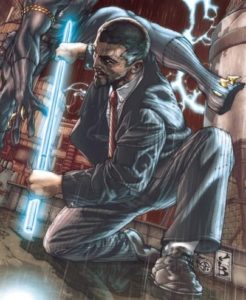 Publisher: Marvel Comics
Created by: David Liss, Francesco Francavilla
First Appearance: Black Panther: The Man Without Fear #513 (February, 2011)
Brief Biography
A ROMANIAN Orphan who was subjected to his government's attempts at creating super soldiers like Captain America. Of all the orphans subjected to the experiments only Vlad survived ad was successful. He fled and managed to elude capture into adulthood. I America he became a trusted ally of the Kingpin and built his own Crime Family along with his sons. When Kingpin had fallen from grace Vlad took control of his New York based operations with Hell's Kitchen being the focal point. He ran afoul of the Black Panther after Daredevil left Hell's Kitchen and the Panther decided to test himself after the Doomwar incident. Vlad proved quite the formidable foe for the Panther with his enhanced physiology and ability to convert matter to energy. He is ultimately defeated and jailed thanks to the Panther.
Tetu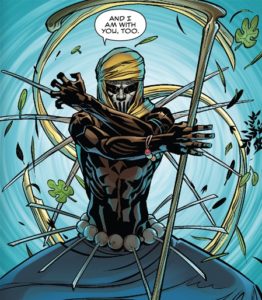 Publisher: Marvel Comics
Created By:  Brian Stelfreeze and Ta Nehesi Coates
First Appearance: Black Panther #1, 2016
Brief Biography
Tetu is a magical based elemental able to bend mother nature to his will. His past is shrouded in mystery as well as his country of Origin. After leaving University he joined the Nigandan rebels in the aftermath of Doomwar and AVengers vs. X-men to overthrow the Wakandan monarchy with the help of Zenzi. Unlike many on this list Tetu is intriguing because he is multi-dimensional. You can understand his motives for wanting to overthrow the Black Panther. What's worst is he has some damn good points too. With a cool native look tied into the mix he's the polar opposite of the tech based King of Wakanda.
Nightshade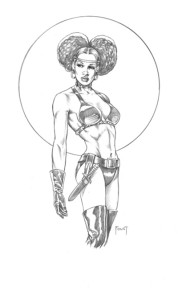 Publisher: Marvel Comics
Created by:  Steve Englehart and Alan Weiss
1st appearance: Captain America #164, 1973
Brief Biography
Harlem born Tilda was a gifted child, a veritable prodigy whose brilliance left her ostracized by those around her early on. Realizing it best to be "dumb down" her skills to pass as Normal she did this for years. By age 16 she had self taught herself to the doctorate level genetics, Cybernetics and Physics. By 18 she launched a successful criminal career thanks to the "Yellow claw" a criminal group interested in her experiments. It was here that she clashed with Captain America and the falcon with her science made werewolves. When the Yellow claw abandoned her she faked her death and escaped. She would surface months later to try and take over Sheild though she was defeated and jailed. Over the years she has been hired by Erik Killmonger, shared a brief ill fated romance with an alternate Black Panther and during Shadowland she supplied technology to Shades and laid claim to the New Power Man.
~DIG DEEPER INTO DEADLY NIGHTSHADE HERE~
Madame Slay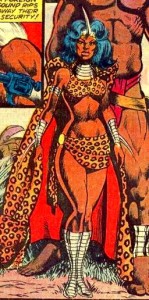 Publisher: Marvel Comics
Created by:  Jack Kirby and Don McGregor
1st appearance: Jungle action #18, 1975
Brief Biography
Madam Slay was the female companion and love interest of Erik Killmonger. She was a member of his team who took over Wakanda. After his death she tried to avenge him by killing the Black Panther. After her unsuccessful attempt she was defeated and jailed. She was served by fellow villain Mute. Slay had an almost preternatural ability to tame and have leopards do her bidding. It would be refreshing for Marvel to update and bring her into the modern age. A leopard based costume and skill set could make her akin to DC's Catwoman or even the Avengers Tigra.
~DIG DEEPER INTO MADAM SLAY HERE~
Baron Macabre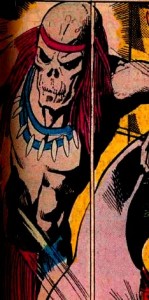 Publisher: Marvel Comics
Created by:  Don McGregor, G. Kane & K. Janson
1st appearance: Jungle Action #9, 1974
Brief Biography
Nothing is known of his past before he sided with Eric Killmonger with plans to overthrow T'challa. He resurrected some of the wakandan dead and attacked T'challa, he almost defeated him but T'challa escaped. Again he attacked T'challa along with King Cadaver but this time him and his allies were defeated and jailed. Yet another Black Panther foe who needs to be updated and brought into the modern age.
~DIG DEEPER INTO BARON MACABRE HERE~
Salamander K'ruel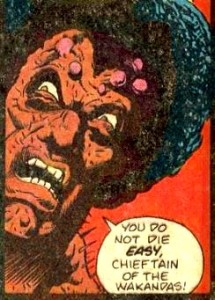 Publisher: Marvel Comics
Created by:  John Francis Moore and Steve Epting
1st appearance: Jungle Action #15, 1975
Brief Biography
Kruel and his men have an unknown history with Wakandan King T'challa one in which they parted on bad terms. Kruel seems to have been exiled from Wakanda. Him and his team of hunters found the resurrection altar and subjecting himself to it found himself granted unusual powers. Years later Eric Killmonger recruited him to his cause to overthrow T'challa and grant Kruel and his men rank and title in this new kingdom. While Killmonger went to town with his plan Kruel and his men met a battered and injured Black Panther who he defeated and bound in a trap. Panther eventually escape and beat Kruel within an inch of death. He dragged Kruel back to Wakanda before collapsing. Kruel was jailed for his crimes.
~DIG DEEPER INTO SALAMANDER K'RUEL HERE~
Princess Zanda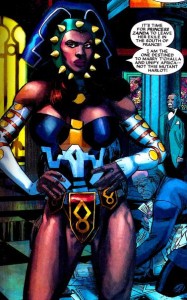 Publisher: Marvel Comics
Created by:  Jack Kirby and Frank Giacoia
1st appearance: Black Panther #1, 1977
Brief Biography
Princess Zanda is the latest of rulers of the African nation of Narobia. Unlike previous rulers however she has turned to crime to finance many of her unconventional activities. After many travels she became known as a worthy thief while her antics throughout Europe landed her the title of Paris Hilton of Africa. She first clashed with the Black Panther when they both trailed a string of murders and Salomon's Frog. During the adventure that followed Zanda developed romantic feelings for T'challa. In the years that followed her criminal record continued to climb while T'challa got married to Storm. When she heard of the impending nuptials she planned to crash the wedding and impersonated Storm while shopping for a wedding dress. When Storm found out she promptly kicked Zandas ass and she returned to Narobia in shame.
~DIG DEEPER INTO PRINCESS ZANDA HERE~
Triage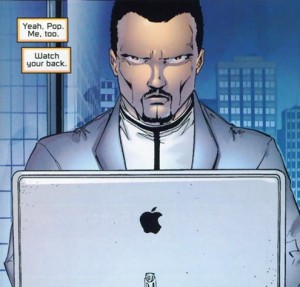 Publisher: Marvel Comics
Created by:  Christopher Priest and Andy Kubert
1st appearance: Black Panther #54, 2002
Brief Biography
Nigel Blacque's history is shrouded in mystery. It's unknown when he was born but at a young age he was taken under the wing of his father's criminal enterprise and trained extensively in the martial arts and a variety of combat forms. He was also aware of his father's other family and half brother Kasper/White Tiger. When his father, the villain Kibuka was jailed he became the leader of the 66 bridges publicly while his father still ruled from prison. Nigel and his father attempted to corrupt his brother to join their ranks unsuccessfully and as a result and fought both T'challa and Kasper. Triage has not been seen since.
Lord Karnaj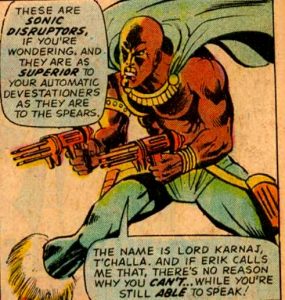 Publisher: Marvel Comics
Created by:
1st appearance: Jungle Action #11
Brief Biography
He was the leader of a small village who sided with Erik Killmonger's bid to overthrow the Black Panther. He convinced his men to go along with the coup and got exotic weapons to aid them. He was defeated and jailed. Not seen in years it would be good to update his design and skill set to fit into a modern Wakanda.
~DIG DEEPER INTO LORD KARNAJ HERE~
Sombre
Publisher: Marvel Comics
Created by: Don McGregor and Rich Buckler
1st appearance: Jungle Action #12, 1974
Biography
Nothing is known of Sombre before he became the guardian of the resurrection altar, made from the remnants of a star which had fallen to earth eons before. Exposure to the altars rays makes flesh become malleable it reforms in an unpredictable manner. His own exposure has made him wraith like and his very flesh has bonded to his demonic mask. Sobre is also known to commune with the legendary white gorillas to whom he sacrificed those who had been made useless by the altar. He assisted Erik Killmonger's bid when he took over Wakanda. He allowed his men to be exposed to the Altar in hopes of making for him a super powered army. After being defeated by Black Panther he fell into sinking sand and disappeared never to be seen again.
Zenzi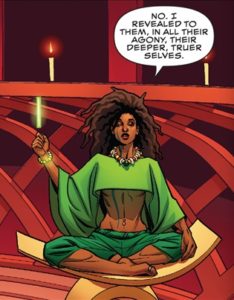 Publisher: Marvel Comics
First Appearance: Black Panther #1, 2016
Created by: Ta Nehesi Coates and Brian Stelfreeze
Brief Biography
The woman who is now known exclusively as Zenzi is apparently a Nigandan by Birth. Like many in her nation they fell under the rule of Erik Killmonger, the Black Panther's deadliest foe. While Killmonger ruled her people she became one of the many who were subject to the experiments of Killmonger.
After Killmonger's death she joined with the Nigandan rebels and started a riot in Wakanda after the events of Doomwar, Avengers Vs. X-men and the invasion of Thanos' army had left Queen Shuri apparently dead and the nation more fragile than ever. The Panther needs more female villains and Zenzi is a good first step in the right direction.It also does not hurt that she has connections to Erik Killmonger.
If you enjoyed this list be sure to check out
the Top 30 Black Superheroes- Traffic Edition, the Top 30 Black Superheroes-Fan Edition, 100 Black Supervillains
the Top Black Power Rangers, the Top 20 Black Superheroes-Milestone Comics editions, 50 Indy Black Superheroes you should know, 25 Caribbean Superheroes you never heard about and The Top 50 Black Superheroes- Fan Edition
What do you think ?
Did your favorite Black Panther Villain make the cut?
Who did we miss?
Sound off below!