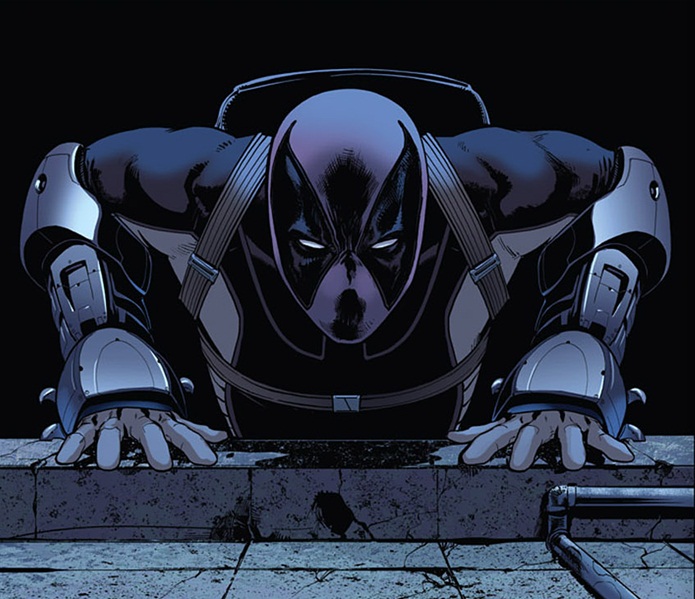 Created by: Brian Michael Bendis and Sara Pichelli
First Appearance: Ultimate Spider-Man #1, 2011
Nationality: American
Team Affiliations: Unknown
Alias: Uncle Aaron, cat burglar
Legal Status: Unknown
Weight: 180 lbs    Height: 5'11
Eyes: Brown      Hair: Black
 Relatives: Unnamed parents (status unknown), Jefferson (brother), Rio Morales (Sister in law), Miles Morales/Spider-Man (Nephew)
Skills and abilities: Skilled in infiltration, code breaking, hacking and stealth.
Biography
Uncle to the new Spider-man Miles Morales. He stole something from an Oscorp lab and unknowingly brought a radioactive spider along for the ride resulting in his Nephew Miles being bitten and infected. He has a shady past and is not trusted by his brother and sister in law. Aaron also appears to be the only person with whom Miles can relate and the only person who truly understands him.
He kills the tinker after realizing Miles is the new Spider-Man and fights the new Scorpion. After blackmailing his nephew into helping him become the new Kingpin of crime he is killed in battle when his stolen equipment explodes.
*Be sure to read up on his 616 counterpart "Prowler-Hobie Brown here"*