Ultimate Comics Spider-Man #9 Review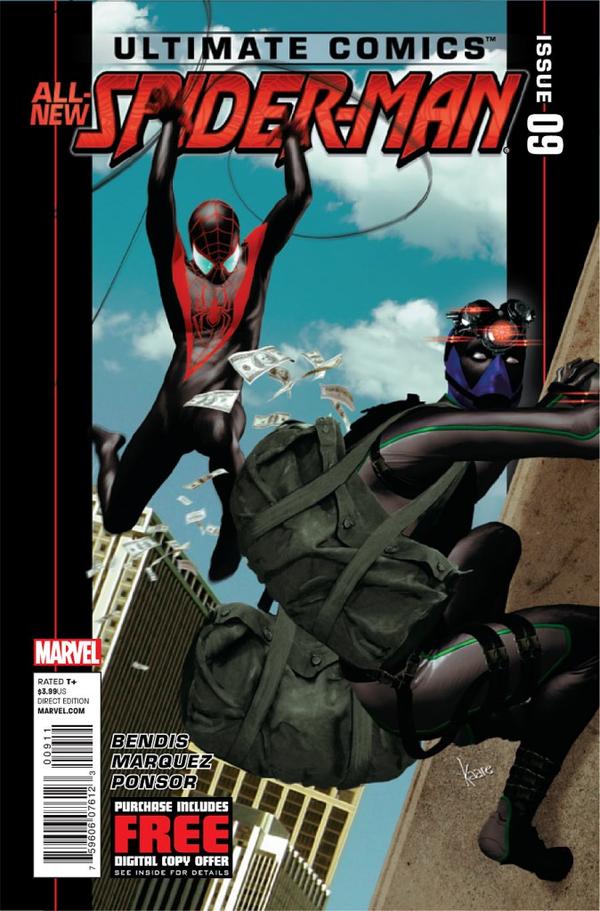 Summary
Miles talks with officer Quaid who tells him to go home after taking down "Ringer".  Elsewhere Prowler sneaks into Tinkerers den only to find the new scorpion waiting for him. They fight but prowler chooses flight before death and in doing so comes to realize there's more to Scorpion than meets the eye.
A terrified Prowler contacts his nephew Miles and wants a single favor before he disappears for good.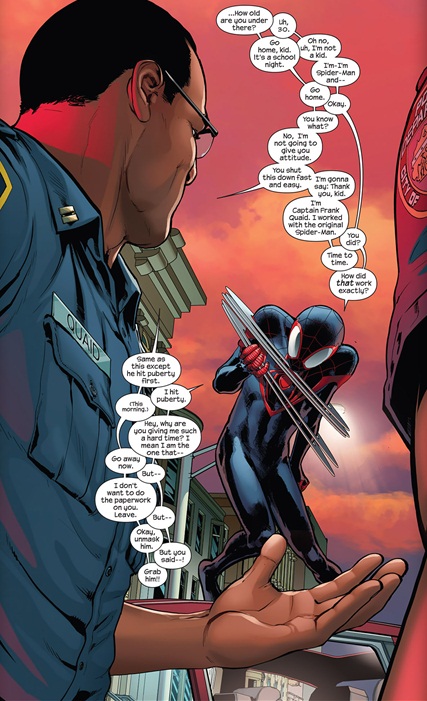 The Good
Cover- A typical spider-man swinging on the webs scene but the criminal caught with the loot is Uncle Aaron/Prowler, cute and the line work is silky smooth.
Comedy-The opening exchange between the officer and miles was pretty hilarious and was the highlight of the issue.
Art- David Marquez honey you've been added to my list of favorite artists and that my dove is a very prestigious list including classic Carlos Pacheco, Joe Madueira, Ethan Van Sciver, John Cassady and Sarah Pichelli. Everything is so gorgeous and emotive! There should be a law against setting such a high precedence that the next artist will have hell to pay in order to live up to. Rock on dude your now a superstar!
Conflict- The family dynamic between Miles and the set up of a clash with Uncle Aaron has me intrigued. The difference in family dynamics as opposed to Peter Parker is really the selling point for me in this series.  Its clear Prowler wants something illegal or help with scorpion. Miles will be faced with a moral dilemma…..his uncle is a criminal…but a criminal who also happens to be his only real friend in his family (closest family member).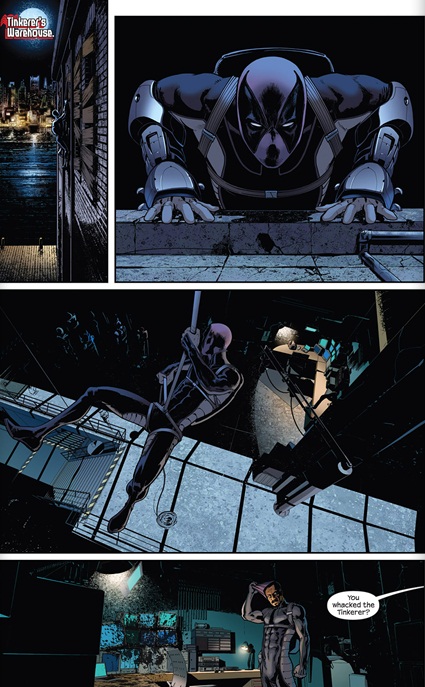 Action- The scrap between the two villains was well choreographed though brief.
The Bad
Bendis- Love him or hate him he has a certain style (cough) long drawn out melodrama (cough) which is not for everyone. You don't dig Bendis you won't dig this book.
The Ugly
Miles continues to shine as a very interesting character in his own right, not just the "black spider-man" Things are shaping up nicely for Miles future and a clash with his uncle is imminent 3/5