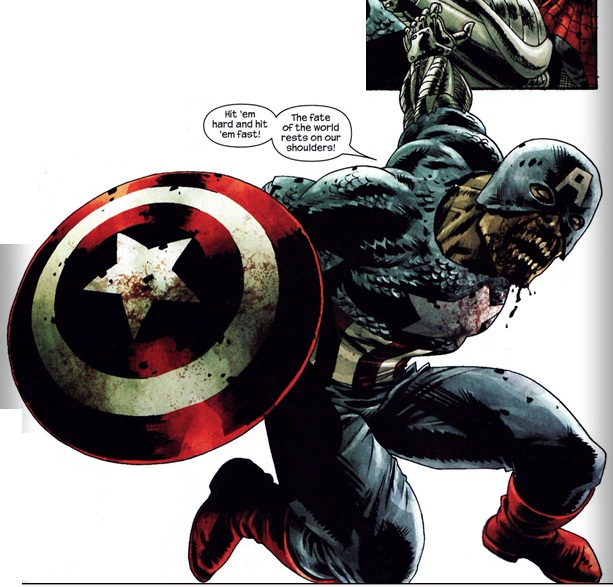 Created by: Robert Kirkman and Sean Phillips
1st appearance: Marvel Zombies #5, 2006
Nationality: Wakandan
Team Affiliations: Unknown
Weight: 270 lbs    Height: 6'3
Eyes: Brown          Hair: Black
Relatives: T'Challa/Black Panther (Father), Lisa Hendricks (Mother),  K'Shamba (son), Unnamed Wife (daughter of Forge). Azzari the Wise (Great grandfather), S'yan (Uncle), T'chaka (Grandfather), Shuri (Aunt), White Wolf (adopted Uncle), Jakara (Uncle),  T'shan (Cousin).
Alternate reality siblings: Panther (1/2 Brother), Azari (1/2 Brother),
Skills and Abilities: Trained hand to hand combatant
Powers: Bionic arms grants super strength.
Biography
When the Zombie plague swept the world T'challa and Lisa Hendricks were two of the survivors who managed to have a child who they named T'chana. He grew to adulthood, trained in the ways of ancient Wakanda. He later wed the daughter of Forge and they had a son who they called K'Shamba. Some time later he was killed by Malcolm Cortez the son of former acolyte Fabian Cortez. His body is then implanted with the Zombie brain of Colonel America (this worlds Bucky).  With his own brain removed the new being using his body had none of his memories of personality traits.