Black Panther (2005) #5 Review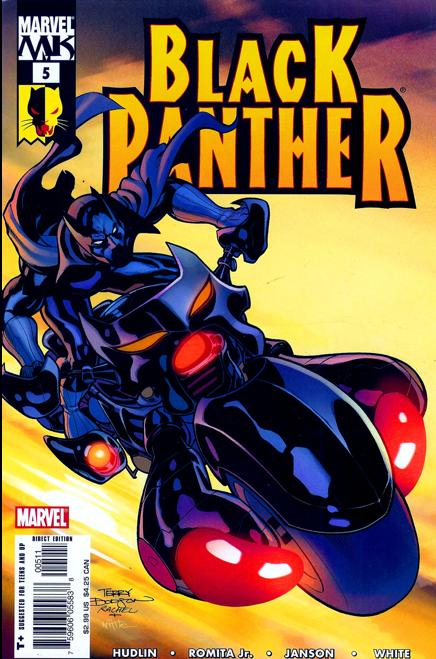 "WHO IS THE BLACK PANTHER?"
While the Black Panther furiously battles the Black Knight 5 miles above Wakanda, Klaw and his team lay siege to the Royal Palace in search of the ultimate prize: The Queen Mother herself! Part 5 (of 6).
Summary
Wakanda is under siege as radioactive man gets dropped in the vibranium mines and black knight attacks the air fleet and rhino charges through wakanda's streets. The united states sends in their robotic drones to assist in the invasion of wakanda. Shuri is trapped in the mines with radioactive man, T'challa defeats black knight and rhino is taken down by the air fleet. T'challa attacks mbutu demanding to know where klaw is. Meanwhile klaw and Batroc secures the Queen mother-Ramonda.
Meanwhile ambassador T'shan is duped by the body hopper into taking her to Wakanda under the pretense that she can stop the radioactive man.
The good
Fast paced story with the stakes continually getting higher. I like very much
The bad
Who is this supremacist black knight? And why have I never heard of him before? I'm not sure hudlin has the history of the knight worked out enough to include him in the story. Still it wasn't jarring enough to make the story unreadable.
The Ugly
4.5/5 stars