Black Panther (1998) #3 Review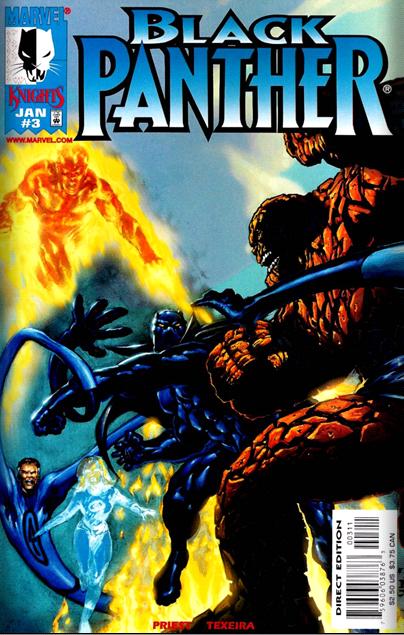 Summary
The origin of Achebe is told and we see how he migrated into wakanda when T'challa accepted the refugees. In America Everett can't seem to lose the pants he asked the devil for last issue. T'challa has tracked down the child killer, an apparent Pedophile and he…lights him on fire. Then he throws him through the window of the skyscraper. Once on ground level he throws him in the trunk of there car. He takes him to the mother of the little girl and with justice served he sends him to prison. Exhausted T'challa falls into a deep sleep.
 Dreaming
We see the meeting of Klaw and a young T'challa as his father T'chaka befriends the outsider. He remembers how he knew instantly the man was evil,  he recalls the funeral and how he went to America for college , his fight with the fantastic four and joining the avengers. Then he remembers Monica and making love to her. Back in reality he realizes he has kissed on of the Dora Milaje, the young Nakia. Confused and dazed he leaves the car morphs into costume and walks up a nearby wall to clear his head. Behind him  The Hatut Zeraze close in.
The Good
T'challa- This is where his personality starts to shine, he's technically the batman of the marvel universe BUT unlike Bats this man has no problem to kill you. That is a big separation, he views death in a much different way than the typical superhero because he has to make the tough decisions daily for an entire nation, and he understands that one person is NEVER worth the sacrifice of the many.  Dealing with the Pedophile was pure gold!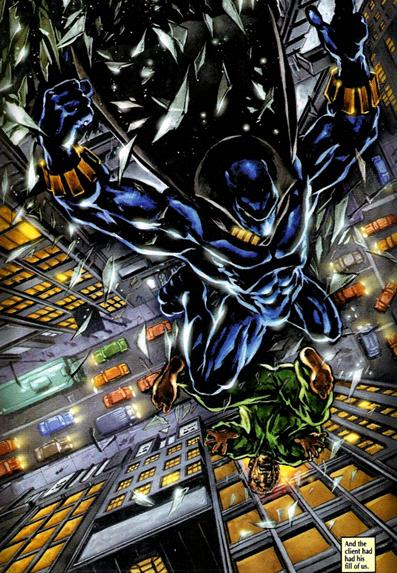 Flashback- I loved the flashback sequence, it was a nice way of getting his long history told in a small amount of time and space. We also get a brush of what his father was like.
Pedophile burning- Call me inhuman all you want but that scene where T'challa lights this sick A-hole on fire is the best thing that's happened in the series thus far. T'challa's sense of justice matches my own, how I love this dude!
The Bad
No complaints
The Ugly
5/5