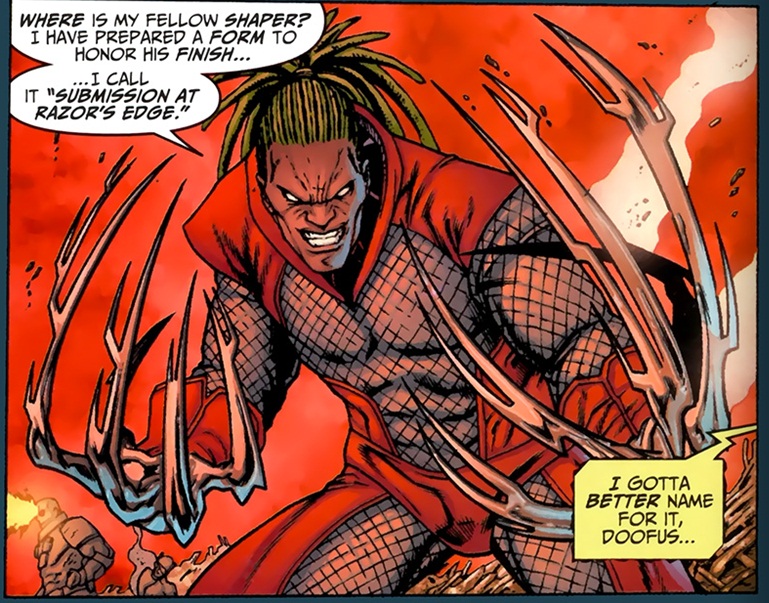 Created by:  Jim Lee and Brandon Choi
Publisher: Wildstorm
1st appearance: Stormwatch: Post Human Division #23(November, 2009)
Nationality: Alien
Team Affiliations: Knights of Khera
Legal Status: Unknown
Height: 6'             Weight: 230 lbs
Eyes: Brown               Hair: Green
Relatives: Unknown
Skills and abilities: Exceptionally skilled fighter.
Powers: His race is stronger, faster and more long lived than the people of earth. Sabre's hands are made up from an organic liquid metal that he can form and shape with his thoughts.
Biography
Sabre is a follower of the Warlord-Sebastion who helped the Kheran army kill billions and conquer countless worlds. Over time their blood lust and way of waging war fell out of favor within the Kheran army and they became outcasts. They came to earth and battled Black Halo, Battalion and Voodoo among others. Sabre took it upon himself to battle Warblade an earth based shaper who he saw as a rival. While on earth he was killed by in battle along with  lady Kinnea his teammate.