Justice League of America #7 Review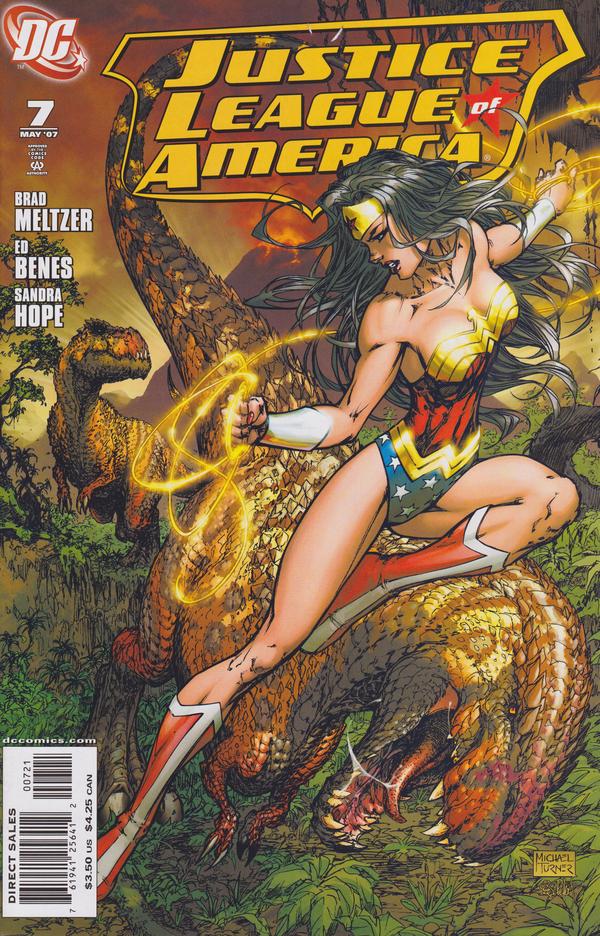 Summary
Black Lightning goes to the batcave to invite Batman to join the ranks of the new Justice League. Elsewhere Vixen and Hawk Girl are invited and accepts. Black Canary invites Roy Harper/Arsenal the long time sidekick of Green Arrow/ Oliver Queen when he accepts Green Lantern/Hal Jordan hands him a new costume and with it a new name, Red Arrow. Black Lighting invites his friend from the Outsiders Geo Force who seems to also have Terra his dead sister's power in addition to his and they are uncontrollable. He wants Black Lightning to keep this secret away from everyone. Red Tornado next gets invited and Batman Wonder woman and Superman take Black Lighting on a tour of there new earth based headquarters which transports them directly to the new earth orbiting base.
In new Jersey Will Magnus examines the Amazo chip.
In Rhode Island Dr. Ivo creator of Amazo is attacked by Starro a long time Justice League Villain.
The new Team then assembles for a group photograph. Back on Earth Hal and Oliver have a heart to heart about him giving up his place on the team to sidekick and partner Roy and being the beneficiary who made the new costume for Roy.
Elsewhere Batman realizes a villain they just freed from Starro came from the future.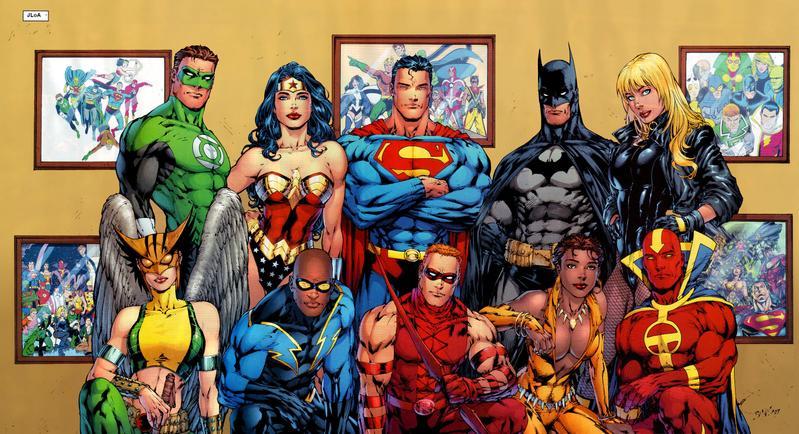 The Good
Art- Ed Benes has a distinct and very gorgeous visual style. His women are beautiful and well proportioned while his men are handsome and not overly muscled or bulky.
Story- The assemble of the team was handled well with past favorites like Black Canary and Black Lightning to the cartoon network infused revival of Vixen and Hawk Girl along with mainstays of the trinity (Batman, Wonder Woman and Superman) and new blood in Red Arrow.
Characterization- Hal and Roy (and the absent Oliver) are all walking libidos who shag everything that moves. This issue had a nice tongue in cheek nod to that with the exchange between Roy and Hawkgirl and a comment about "chasing tail" (chuckle).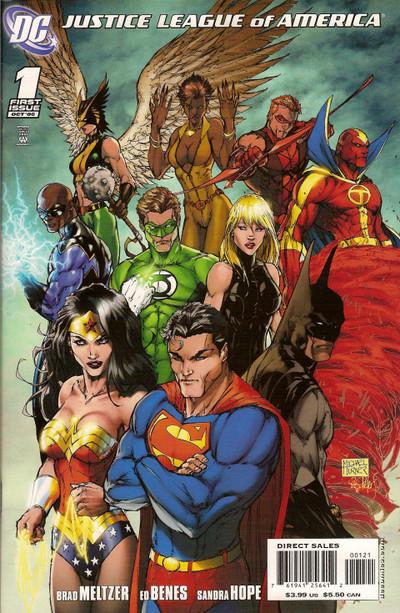 Nostalgia- Throughout the issue nods are made to the great past JLA teams and stories of the past. The inclusion of Starro, Dr. Ivo and allusion of Amazo are all well crafted and tie directly into the past. I also liked the team photograph with the backdrop literally being the past covers of older JLA line ups. I particularly loved seeing the Grant Morrison helmed team on the wall (I'm a huge fan of his!)
Black Heroes- This issue also marked a very rare occasion in a team based book, it had two black superheroes: Black Lightning and Vixen; BL was very active since he was one of the members actually handing out invitations. Vixen meanwhile showed her business woman side and being a celebrity. Looks great!
The Bad
Action– Sorry guys but this issue was all about the slow pace, there is no action whatsoever!
The Ugly
A very solid start 4.5/5