Black Panther (1998) #1 Review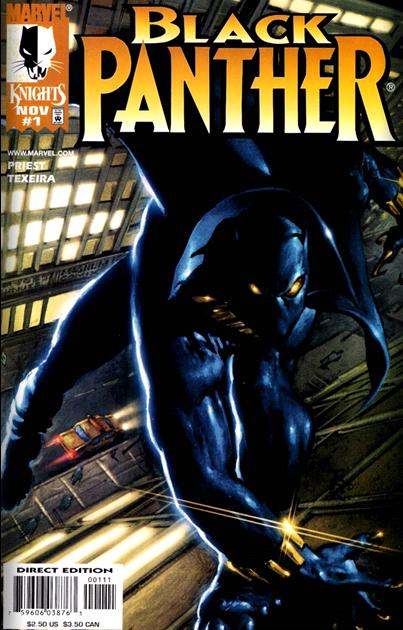 Summary
There's a border conflict on the outskirts of Wakanda so T'challa allows the Refuges asylum into Wakanda which cause civil unrest. The refugees and the native Wakandas start a war. T'challa and the Dora Milaje settle the conflicts. A child affiliated with the wakandan embassy is killed, during this civil unrest he decides to leave and deal with it much to the protest of his mother. Everett Ross is assigned to be his "chaperone", the client however decides to go for a drive. Some gang members try to hold them up but they easily take them down. Back at the apartment Everett and Zuri sit waiting there's a knock on the door and it's Mephistiophiles/Satan.
The Good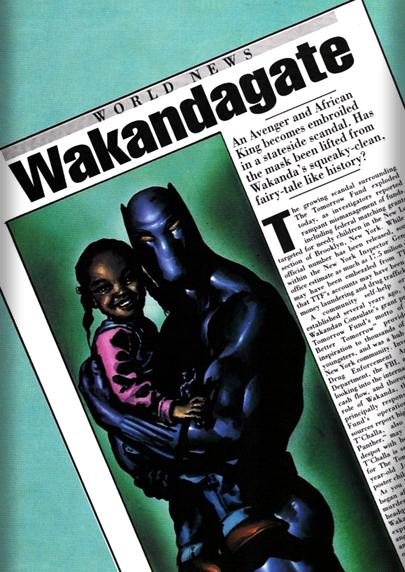 Cover- Gorgeous art showing T'challa literally walking up the walls of an apartment building in New York.
Cool factor- T'challa demonstrates his tech,his Vibranium weave costume can appear and disappear at will, is impervious to both bullets and blades, allows him to walk up walls and also comes equip with an energy dagger. This is priest's standard gear for his entire run which for some strange reason has not been standard in any future run circa 2005-2011 (Hudlin and everyone else chose different standard tech).
 Action- Black Panther and the Dora Milaje kick copious amounts of ass, look cool and ooze sex appeal while doing it.
 Art– Sure it's dark but the gritty and murky aesthetic suits the more than savory surroundings in which Wakandas king finds himself. The color also adds a rich dynamic which compliments the ink and pencil work.
The Bad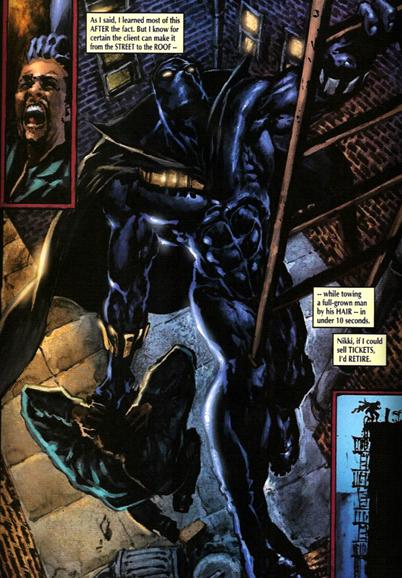 Pulp Fiction- I get it Priest is a fan of Quentin Tarantino and just like Pulp this story jumps around allot! The first few pages are…..hard to follow to say the least. Sorry I'm not a fan of all the random jumps to the end and the start then the middle of a tale.
The Why?- This has always seemed weird for me, your country is in a state of civil unrest and you as monarch decide to leave to investigate the death of a child in America? This gets explained later on but for a first issue it seems ridiculous.
The Ugly
3/5 Interesting start