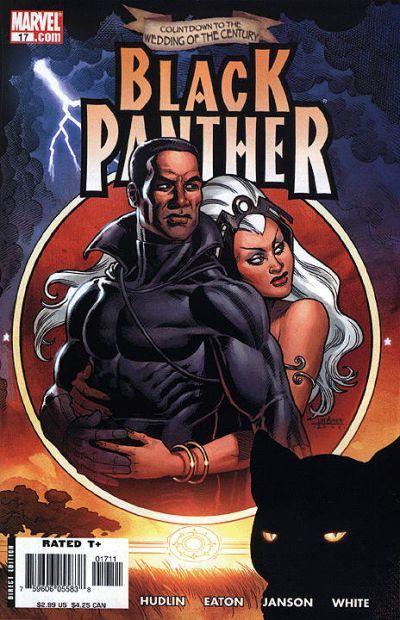 Summary
Cage plans the bachelor party for the panther and T'shan is very much a part of it. After the press conference held in their honor by T'shan they go home. The Falcon drops by but our couple is too busy to take a visit. Panther refuses the bachelor party as it is an American custom he does not get.
In the monkey tribe is furious because T'challa did not marry one of its women and they did not get an invitation. T'challa eventually indulges his friends and goes to a strip club, once he is there he changes his mind again.
Storm and friends go shopping they run into princess zanda and they have a cat fight with storm kicking her manly looking butt.
The couple plan to return to Wakanda so they can wed.
The Good
Parts of this story were entertaining, the cat fight, the bachelor party   etc. It was so slow paced and kinda a downer issue. Great to see a positive black man image, Tchalla is not a horny black guy which is good since we always get labeled as "dumb, horny or funny" in most stories.
The Bad
Snail paced story, nothing really happened
The Ugly
2.5/5 very average issue