19 Comics To Read in 2019: Black Superhero Edition
It's here finally the annual comics to read each year. In case you've been living under a rock you need to catch up on our yearly recommendations below before digging deep into 2019!

18 Comics To Read in 2016: Black Superhero Edition
17 Comics To Read in 2016: Black Superhero Edition
16 Comics To Read in 2016: Black Superhero Edition
15 Comics To Read in 2015: Black Superhero Edition
14 Comics To Read in 2014: Black Superhero Edition
13 Comics To Read in 2013: Indie Edition
13 Comics to read in 2013: Black Superhero Edition
In the grand tradition started in 2013 here are the books that you owe it to yourself as Black Hero fans to read this 2019. In no order, here are our 2019 must-reads:
KID CARVERS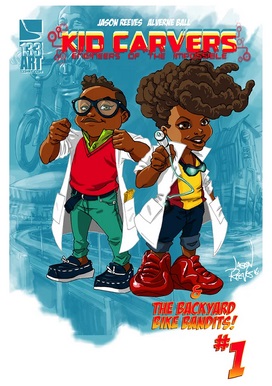 Written by: Alverne Ball & Jason Reeves
Art by: Jason Reeves & Samax Amen
Synopsis:
Kid Carvers is an all-ages book series that revolves around two child genius' Marley & Charley Carver, who use their superior minds to investigate strange occurrences & mysteries only they can solve. They're scientist/private detectives…only smaller.
2. Naomi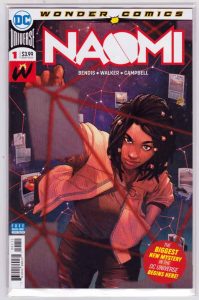 Brian Michael Bendis, David Walker and breakout artist Jamal Campbell
Synopsis:
When a fight between Superman and Mongul crashes into a small Northwestern town, Naomi (last name?) begins a quest to uncover the last time a super-powered person visited her home—and how that might tie into her own origins and adoption.
Follow Naomi's journey on a quest that will take her to the heart of the DC Universe and unfold a universe of ideas and stories that have never been seen before. Join writers Brian Michael Bendis, David Walker and breakout artist Jamal Campbell in Wonder Comics' massively ambitious new series and star…NAOMI.
3. I Am Alfonso Jones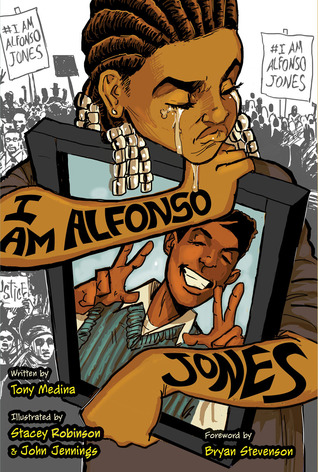 by Tony Medina, John Jennings (Illustrator), Stacey Robinson (Illustrator)
Synopsis:
Alfonso Jones can't wait to play the role of Hamlet in his school's hip-hop rendition of the classic Shakespearean play. He also wants to let his best friend, Danetta, know how he really feels about her. But as he is buying his first suit, an off-duty police officer mistakes a clothes hanger for a gun, and he shoots Alfonso.

When Alfonso wakes up in the afterlife, he's on a ghost train guided by well-known victims of police shootings, who teach him what he needs to know about this subterranean spiritual world. Meanwhile, Alfonso's family and friends struggle with their grief and seek justice for Alfonso in the streets. As they confront their new realities, both Alfonso and those he loves realize the work that lies ahead in the fight for justice.

In the first graphic novel for young readers to focus on police brutality and the Black Lives Matter movement, as in Hamlet, the dead shall speak—and the living yield even more surprises.

Foreword by Bryan Stevenson, Executive Director of the Equal Justice Initiative and author of Just Mercy.
4. Miles Morales – Spider-Man (2018)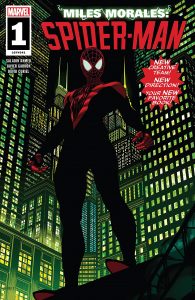 Saladin Ahmed and Young Gun Javier Garrón
Synopsis: Balancing his normal life, school, parents, etc…and super-heroing has never been easy, but when the Rhino and a cadre of mysterious criminals start plaguing Brooklyn, things take a dark turn. And Miles doesn't even know the half of it yet. Eisner Award-winner Saladin Ahmed (BLACK BOLT) and Young Gun Javier Garrón (ANT-MAN & THE WASP) bring you the latest incarnation of the coolest character in the Marvel Universe!
5. LaGuardia #1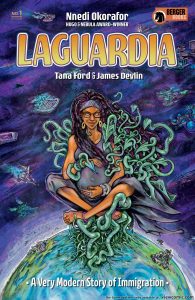 Written by Nnedi Okorafor, Hugo, Nebula and World Fantasy Award winner (Who Fears Death, Binti, Akata series) and illustrated by Tana Ford (Silk, Duck!), the team behind Black Panther: Long Live the King #6.
Synopsis:
Set in an alternative world where aliens have come to Earth and integrated with society, LaGuardia revolves around a pregnant Nigerian-American doctor, Future Nwafor Chukwuebuka who has just returned to NYC under mysterious conditions. After smuggling an illegal alien plant named "Letme Live" through LaGuardia International and Interstellar Airport's customs and security, she arrives at her grandmothers tenement, the New Hope Apartments in the South Bronx.
There, she and Letme become part of a growing population of mostly African and shape-shifting alien immigrants, battling against interrogation, discrimination and travel bans, as they try to make it in a new land. But, as the birth of her child nears, future begins to change. What dark secret is she hiding?
6.LIVEWIRE #1
Writer Vita Ayala, artists Raúl Allén and Patricia Martín (SECRET WEAPONS)
Synopsis: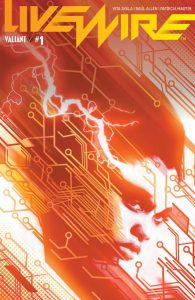 Accomplice. Mentor. Savior. And now, Enemy of the State. Seeking to protect other vulnerable super-powered psiots like herself, Livewire plunged the United States into a nationwide blackout with her technopathic abilities, causing untold devastation. After choosing the few over the many, she must now outrun the government she served – and those she once called allies. With the whole world hunting her, what kind of hero will Livewire be…or will she be one at all?
From rising star Vita Ayala (Supergirl) and astounding artists Raúl Allén and Patricia Martín (SECRET WEAPONS) comes an electrifying new series that will launch the Valiant Universe into a new age of champions!
7. Quantum Age: From the World of Black Hammer #1
Black Hammer creator Jeff Lemire (The Terrifics) is joined by Wilfredo Torres (Legion) in illustrating while Dave Stewart (Hellboy) adds his colorist skills to the mix.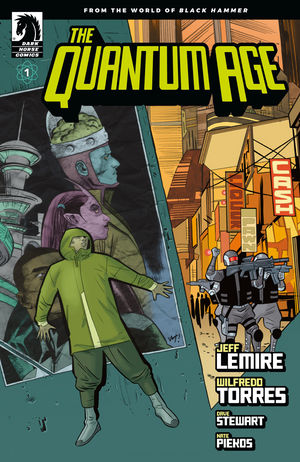 Synopsis:
Set in the world of the Eisner Award-winning Black Hammer series–but one hundred years in the future–a collection of superheroes, inspired by the legendary heroes of Black Hammer Farm, must band together to save the planet from an authoritarian regime. A young Martian must find a way to reform The Quantum League to save the world while solving the riddle of what happened to the great heroes of the twentieth century. Based on Jeff Lemire's Eisner Award-winning series!"Masterfully plays with all the many tropes and genres of superhero fiction over the past few decades."–Entertainment Weekly
8.Mine To Avenge: Book Of Layla
Written/Created by Robert Jeffrey II, Art by Matteo Illuminati, Published by Evoluzione
Synopsis: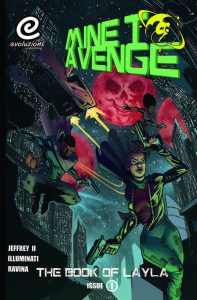 The history books call it a house of horrors. A testament to the true depravity that inhabits the souls of man. The little girl who escaped the demonic forces which occupied the LaLaurie New Orleans mansion on a sunny day in 1833, though, called it something else: the site of a rebirth. The little girl swore on that day that she would never be anyone else's victim, and so began a centuries long campaign of bloody revenge. The Retribution Cabal (RC) was born, protecting only those descendants of America's original sin.
Now on a cyberpunk stage where technological wonders leave no place for creatures of legend, the LaLauries and their denizens reappear, continuing their blood-soaked quest for obtaining ultimate power. Time will tell if the remaining members of the fractured Cabal can stand as the bulwark between humanity and the rising hordes of darkness.
9.MALIKA – DRAGON TRIALS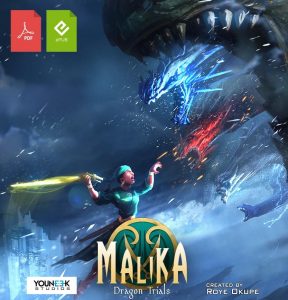 By Roye Okupe, writer, Chima Kalu & Osas Asemota, artist
Synopsis:
After waking up in an alternate dimension, Malika, Queen and military commander of the Azzazian Empire, tries to make sense of her dire predicament. Before she can do so, however, Malika is approached by Oris, an Atalian deity who instructs her that the only way out of her current nightmare is passing what he calls "The Dragon Trials."
10. Shadowman
Andy Diggle, and Stephen Segovia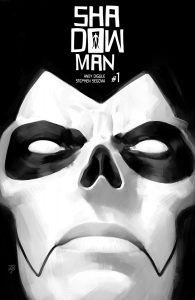 Synopsis: Orphaned at birth and raised on the margins of society, Jack Boniface never knew his place in the world. Until he discovered it waiting for him… in a darkness far older than the reign of men…Unbeknownst to him, Jack was fated to become the next in a long lineage of Shadowmen – mortals bound to violent voodoo spirits of immense power – that could safeguard our world against incursions from realms beyond.

For years, he struggled to control the loa's murderous urges – a battle he eventually lost.

But now, after years of self-imposed exile, the man once known as Shadowman is returning home to sharpen the weapon within…and unleash a reckoning on the evils of our world that will soon send shockwaves through heaven and hell alike…In the epic tradition of X-O MANOWAR and BLOODSHOT REBORN, Shadowman storms to the forefront of the Valiant Universe – more powerful, more terrifying, and more relentless than ever before – in an adrenaline-fueled ongoing series from superstar writer Andy Diggle (Green Arrow: Year One, The Losers) and high-octane artist Stephen Segovia (Action Comics)!
11. Bitter root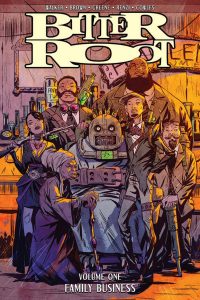 By David F. Walker, Chuck Brown and Sanford Greene
Synopsis: Once known as the greatest monster hunters of all time, the Sangerye family specialized in curing the souls of those infected by hate, but those days are fading. A terrible tragedy has claimed most of the family, leaving the surviving cousins split between curing monsters and killing them. Now, with a new breed of monster loose on the streets of Harlem, the Sangerye family must come together, or watch the human race fall to untold evil.
12. Shuri (2018)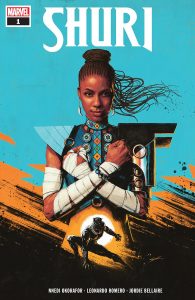 Nnedi Okorafor and Sam Spratt
Synopsis: The world fell in love with her in the movie. Now, the Black Panther's techno-genius sister launches her own adventures — written by best-selling Afrofuturist author Nnedi Okorafor and drawn by Eisner-nominated artist Leonardo Romero! The Black Panther has disappeared, lost on a mission in space. And in his absence, everyone's looking at the next in line for the throne. But Shuri is happiest in a lab, surrounded by gadgets of her own creation. She'd rather be testing gauntlets than throwing them. But a nation without a leader is a vulnerable one — and Shuri may have to choose between Wakanda's welfare and her own.
13. TRUST FALL #1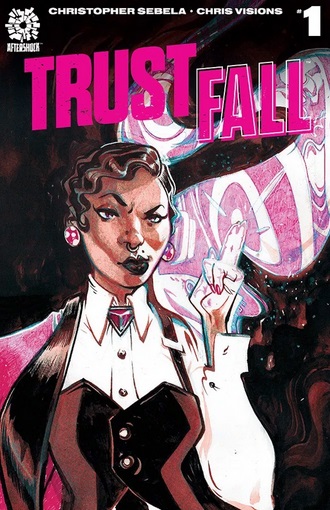 Writer: Christopher Sebela, Artist: Chris Visions
Synopsis:
Ash Parsons was raised to believe she's special. As someone with a quirk of genetics that lets her teleport things, she's the golden goose of her family.
Her family is the foundation of a struggling criminal outfit trying to get ahead in the world and Ash is able to pop out whole fleets of cars and entire bank vaults. But while she can teleport valuables and her accomplices, she can't teleport herself — making every job a trust fall with her family there to catch her and escort her to safety. It's a perfect setup but as things begin to change and the Parsons move up in the world, Ash will find herself pushing back against her golden cage, with deadly results.
14. Wicked + Divine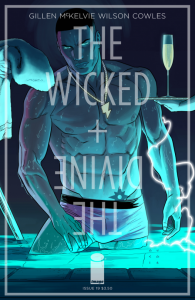 By Kieron Gllen and Jamie McKelvie
Synopsis: Every ninety years, twelve gods incarnate as humans. They are loved. They are hated. In two years, they are dead. The team behind critically thermonuclear floor-fillers Young Avengers and PHONOGRAM reunite to start a new ongoing superhero fantasy. Welcome to THE WICKED + THE DIVINE, where gods are the ultimate pop stars. But remember: just because you're immortal, doesn't mean you're going to live forever.
15. Savage Dragon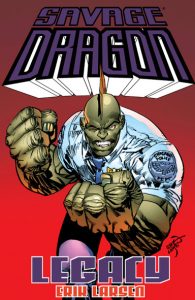 Erik Larsen
Synopsis: Malcolm Dragon is not your typical teenager. He lives in an apartment by himself in downtown Chicago, he's a junior who's just transferred to a new high school, and he's trying his best to fill the shoes of his father, the Savage Dragon, fighting the forces of evil in the Windy City! New dangers! New adventures!

Get in on the ground level of a whole new SAVAGE DRAGON!
16. Kick ass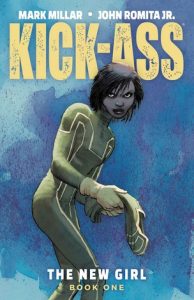 MARK MILLAR and JOHN ROMITA, JR
Synopsis: KICK-ASS IS BACK-ready to wipe out the city's criminal lowlives, destroy its gangs, and save its communities from decay. But there's a new face beneath the old mask, a new figure wearing that famous green and yellow spandex. Who is this new vigilante superhero? Who can fill Dave Lizewski's shoes? WHO IS THE NEW KICK-ASS? Find out in the first issue of this new, ongoing monthly series. Comic book legends MARK MILLAR and JOHN ROMITA, JR. reunite for the next chapter of the greatest superhero comic of all time.
17. Killmonger (2018)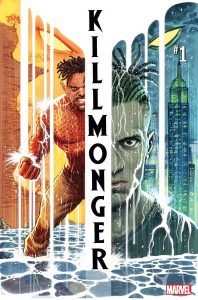 Writer: Bryan Edward Hill, Penciler: Juan Ferreyra
Synopsis: THE BRUTAL TALE OF A MAN WHO WILL STOP AT NOTHING FOR FREEDOM…One day, Erik Killmonger will rise up and attempt to steal the throne of Wakanda. The throne he believes he is owed. But long before he became "Killmonger," there was a boy known as N'Jadaka. A boy who was stolen from his home and taught only the world's cruelties. A boy who knew the Black Panther only as a fairy tale, a whisper from strangers. This is the story of a man who driven by revenge. This is the legend of Killmonger.
18. BLACK SANDS THE SEVEN KINGDOMS n
by Geoffrey Canada, Jamar Nicholas (Goodreads Author) (Illustrator)
Ausar and his kin travel to the capital of the Kushite Empire for a diplomatic mission but soon rekindles his rivalry with an old friend. Before he can have his revenge against his rival, a crisis breaks out when Auset loses control of her powers and threatens to destroy the entire city. What is the young prince to do?
19.Delver
C. Spike Trotman (Author), MK Reed (Author), Clive Hawken (Artist)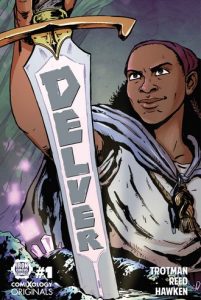 Synopsis: When the door to a living dungeon surfaces in the tiny hamlet of Oddgoat, village girl Temerity Aster has two choices: abandon the only home she's ever known to carpet baggers and sellswords, or carve out a place for herself and her family in the new and dangerous world of delving. A 5-issue miniseries.

Part of the comiXology Originals line of exclusive digital content only available on comiXology and Kindle. On release, this title is available as part of comiXology Unlimited, Kindle Unlimited and Prime Reading.
There you have it!
Agree?
Disagree?
What books are on your pull list?
Sound off Below!