Meet The Independents: Robert Jeffery
One thing I have always done when it comes to comics was to always try to be open minded when it came to trying something new. I am a very big cover junkie, so that is one thing that draws me to a comic, but more than that, once I open it, how well the words and pictures compliment each other in telling the story. When I saw the cover of the next person's book, my mind drifted to Static and Black Lighting, so it sparked my curiosity. I can say from what I have seen, this book is not only it's own, but reinforces staying open-minded and giving new things a try!
Freelance writer Robert Jeffery splits his time between several places when he isn't writing comics, but from what I found out, he is always writing something. Let's see what he has to say to us.
How did you get started in the comic industry?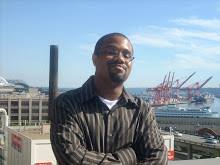 I started freelance writing around 2005, working in print and web media. After I built my portfolio with articles or whatnot, I approached a local comic book publisher/ animation studio  called Terminus Media. I'd always wanted to write comics, so I sought out the assistance of these talented folks to learn how to do just that. This led to my first comic book story, "Daddy's Little Girl", client work that I've done for organizations like the Centers for Disease Control, and the creation of my creator owned series, "Route 3".
Who were your early influences?
I'd have to say Christopher Golden, Walter Dean Myers, Bruce Coville, Franklin Dixon, John Bellairs, Stephen King, Susan Cooper.Now the list includes Dwayne McDuffie, Robert Kirkman, Greg Rucka, Stephen King , Octavia Butler, Tannarive Due, Brian Michael Bendis, Richard Wright, Nathan McCall, Joss Whedon, Geoffrey Thorne, Kurt Vonnegut and a host of others.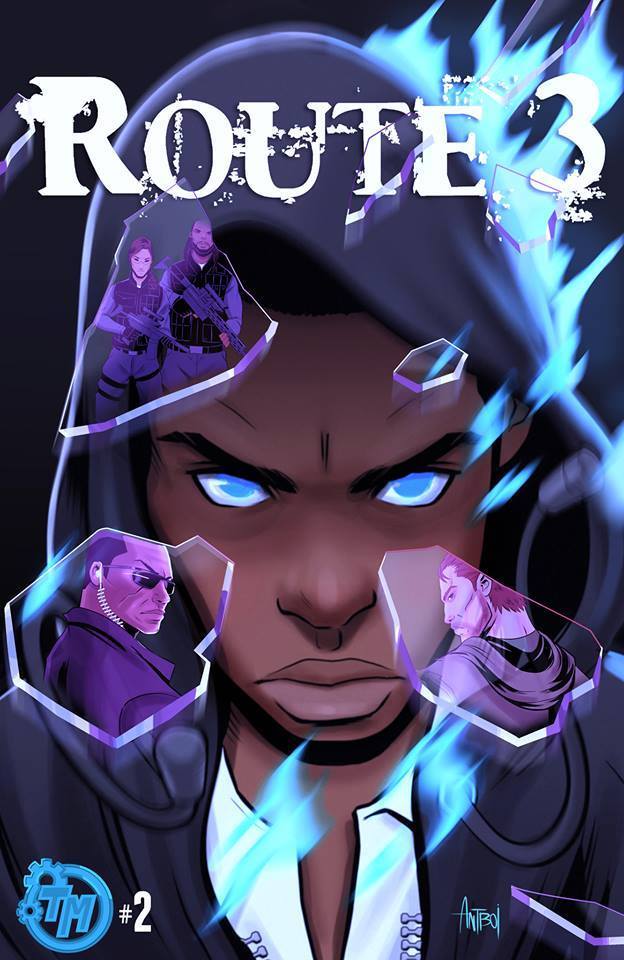 What project are you currently working on?
"Route 3", "Radio Free Amerika", working with novelist/ comic book writer John McGuire ("The Gilded Age", "The Dark That Follows") on a space based action/ adventure called "Entropy", working with "Stealth" web-comic creator William Satterwhite to do an original graphic novel based in the "Stealth" universe, brainstorming ideas and future scripts for a dimension hopping adventure called "The Crossing" which I'm also working on with John McGuire, and I'm writing a mini-series tentatively called "The Gauntlet"
What books did you collect or read growing up?
How much time do we have? 🙂
Generation X", "X-MEN", "Amazing Spiderman", "Icon", "Static", "Blood Syndicate", the "Death of Superman" series, and a bunch of others.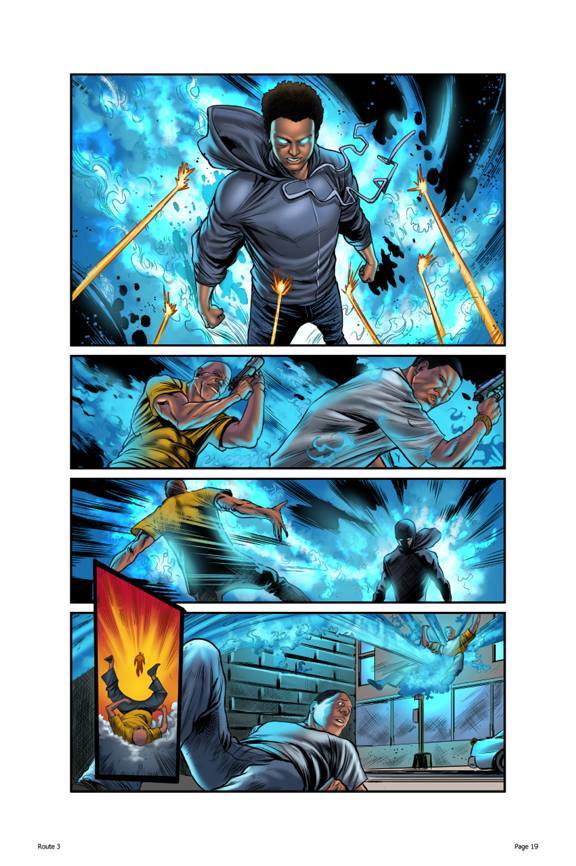 If you could rewrite any character which one would it be and why?
I'm going to be sort of difficult with this, and not choose one particular character, lol. More so, I'd love to have a chance to do a comic that reboots the "Sliders" TV series. The show was an awesome sci-fi show that I enjoyed watching every Friday, even when it got kind of crappy, lol. I love the idea of parallel Earth's, and basically being thrown on a never ending trip to get home. The amount of fun you could have with writing a group of characters encountering these alternate worlds would be just great.
Given the success of books like Watson and Holmes and Midnight Tiger, what other books do you see having mainstream appeal?
Well I'd hope "Radio Free Amerika", and "Route 3" could fall under this umbrella. "Prodigal: Egg of The First Light", "Corsairs", "Miranda Mercury", "Urban Shogun" are one's that jump out at me immediately. There are a host of others with which I think this could be done, mind's just jumping all around at the moment, lol. 
If there were anything you would say to someone looking to get into the comic industry; especially a person of color; what would it be?
Don't get discouraged and just work as much as possible at accomplishing your goals. Simply, just do it (stealing from Nike, I know, lol). Write as much as possible. Draw as much as possible. Learn as much as possible. And learn how to be humble when needed, confident when the time calls for it, and just an all around good person. Nobody likes a douche.
Is there anyone in particular you would like to work with on a book?
More stuff with Sean Hill, Anthony Piper, Mark Bagley, Chris Bachalo, Ryan Ottley.
Name three independent books that you would like to see as movies.
"Prodigal: Egg of First Light", "Route 3", "Corsairs".
– www.robertspageofwriting.blogspot.com
– www.terminusmedia.com
– www.radiofreeamerika.com
Learn more about Robert Jeffery below!
Dig Deeper into Daddy's little girl here!
Dig Deeper into Sean Anderson here!
Check back next week as we continue to MEET THE INDEPENDENTS!
If your a black indy writer or have a series starring a black protagonist then send us an email at Worldofblackheroes@gmail with the subject "Meet the Independents" for your chance to be the next indy spotlight!
Worldofblackheroes where indy creators get mainstream coverage,BELIEVE IT!