Morris Chestnut……Black Panther Mystery
So this just in Morris Chestnut who will be in Kick Ass 2 yesterday set Black Superhero/Black Panther fans minds ablaze when he made this tweet
It's time to get familiar with the Black Panther character ! fb.me/Nsww5DYe

— Morris Chestnut (@Morris_Chestnut) April 8, 2013
Said link took us to his Facebook page where he had a picture posted of a Black Panther comic book. Now I thought nothing of it yesterday because my fanboy heart has been broken and played with so many times I'm afraid to believe anything! (I'm looking at the Romeo Miller Black Panther debacle and who can forget that Aldis Hodge rumor) recently.
Not final. #BlackPanther may be in #avengers2 first. RT @jamaal91604133: @morris_chestnut Can't wait to see this movie. #BlackPanther

— Morris Chestnut (@Morris_Chestnut) April 9, 2013
Instead of going into the implications or what this could possibly mean I'll give you a quote from Blastr
there are several ways to interpret this. Does it mean it's not final that Black Panther has his own movie? Does it mean it's not final that he'll be in Avengers 2? Does it mean it's not final that either will happen? Or does it mean it's not final that Chestnut is involved? However you read it, it's pretty clear that Chestnut knows something about T'Challa's big-screen future (or he's just really into pretending he does), and you can bet that sometime soon Marvel will either be trying to quiet him down or cooking up their own hints.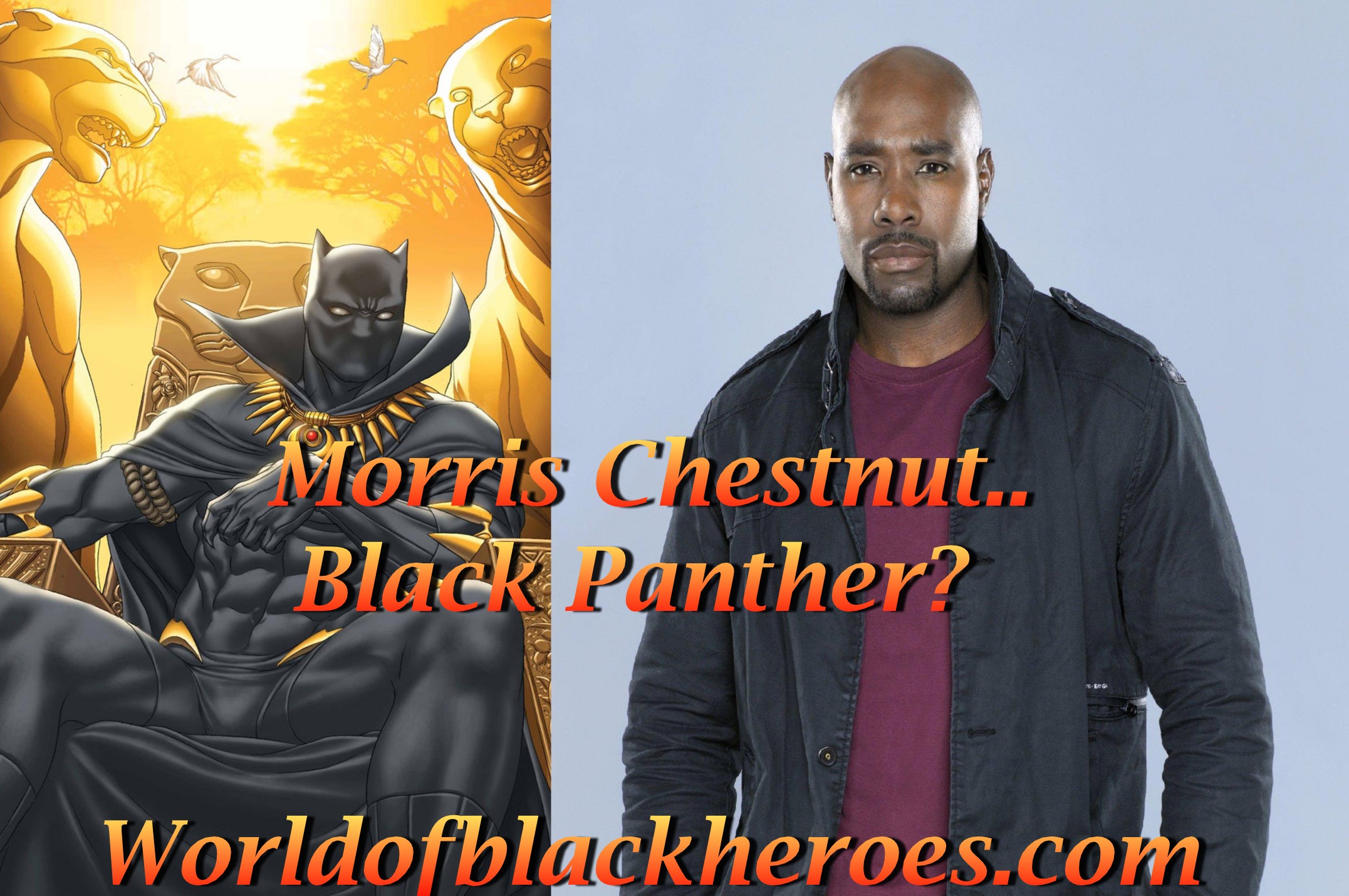 What do you guys think this means?
Would Morris Chestnut make a good Black Panther?
Sound off below folks!
More as it breaks!
[Source: Bleeding cool and Blastr]