Introducing Raw Leiba! The Interview
The Black Panther Movie has been in limbo and the rumor mill for what seems like forever! Wesley Snipes, Djmonn Honsou, adewale akinnuoye-agbaje, Idris Elba, Michael Jai White, so many great actors all rumored or talked about in relation to this enigmatic project. But while the titular character has been talked about it seems like only we here at Black Heroes have thought of the Nemesis of the Black panther in our own movie castings but recent rumors of Raw Leiba's trip to Marvel have set the Black Panther Movie rumors ablaze! Leiba is an imposing and powerful looking actor who instantly evokes Erik Killmonger, we tracked him down for a little Q &A as we dig deeper in the Black Panther Movie and this real life Erik Killmonger doppelganger!
1) Welcome Raw for those who may be unfamiliar with you can you tell us a bit about yourself.
My name is Raw Leiba I'm an actor/producer with allot of god given ability, talent and genetics that's got me here talking you right now. I've had the opportunity to know and work with some great actors like Bradley Cooper, Dwayne "The Rock" Johnson,Robert DeNiro,Idris Elba,Jonah Hill, Tony Todd, Sam Rockwell, Jason Mamoa and Kato Kaelin (laughing)..Yeah I worked with Kato Kaelin on a TV series called The Fantastic Two look it up..(laughing)
2) Tell us a bit about your parents, in particular your dad who was a US Army Veteran and served with the famed Tuskegee Airmen in WWII.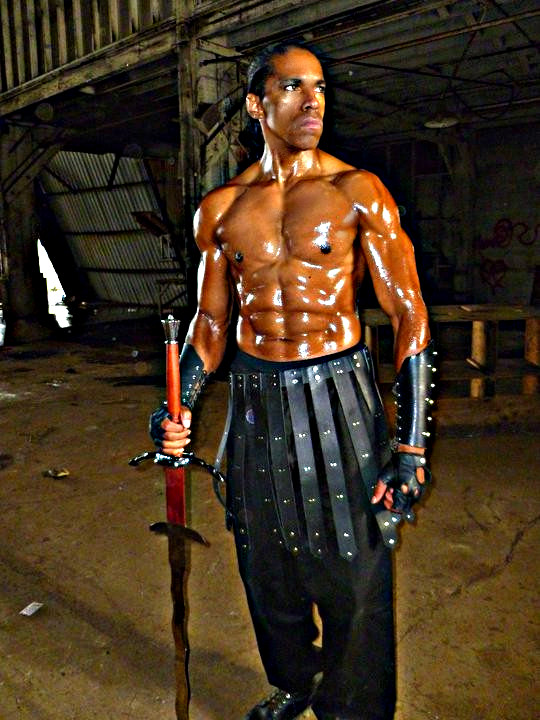 My father is was half Comanche Indian half African American and my Mom was Brazilian I have relatives in Venezuela, Trinidad, Spain as well as the Comanche reservation in Oklahoma and of course Newark NJ. My father did serve with the "T.A" BUT not as A pilot, but was the Mechanic for the planes they were flying and that job was just as dangerous. I remember him saying how scary it was to try and fix a plane with bombs flying around you and allot of those pilots will tell you they owe their existence to him, I sometimes get a little pissed about this issue because they recognize the pilots as they should, but how about the guys they kept them up there?
3) What was life like growing up?
Growing up for me was interesting, I grew up an athlete as was most of my siblings we loved sports and excelled at most of them, its where my confidence came from, in my mind I could anything physically I first dunked a basketball when I was 12 ,could run like a Cheetah and my dad honed all my natural abilities, he made sure I ate right ,I didn't weight train till I was 13 stayed away from drugs and alcohol INFACT I've never had not even a sip of alcohol in my entire life YEP not even sip, If you cut me open I'm all pink inside.
4) Who was your favorite Superhero growing up?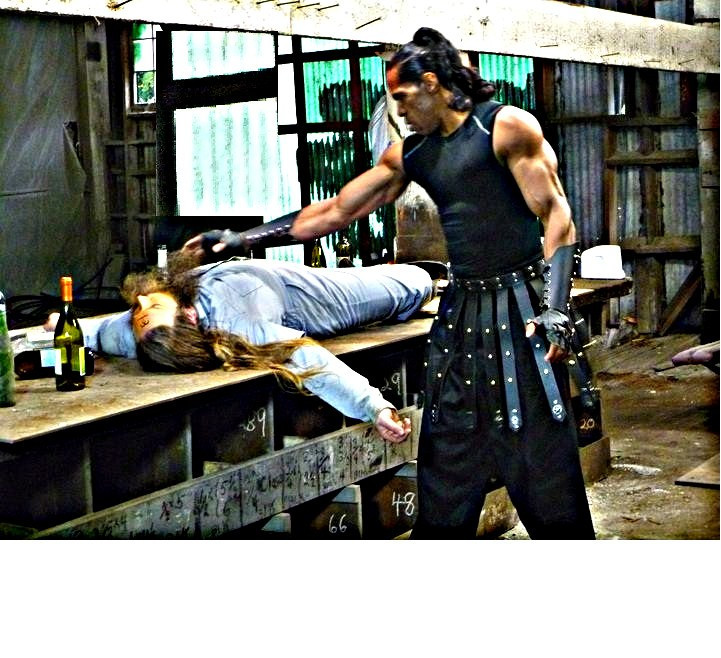 Wow I had a few, loved the Hulk, The Flash, Black Vulcan, Iron Man loved Black Panther because not only was did he have super powers but was very smart and was a master tactician and a fair ruler and PLUS didn't he have a "history" with Storm?..hmmm you hear that Halle Berry?
5) What's your fondest memory as a kid?
Again this is not just a single answer question cause it's not just one moment, but every time my parents would say they were proud of me, no matter what it was ,sports ,school or whatever I was doing, to hear them say that meant the world to me.
6) How did you become a model?
I don't know..lol..to be honest..I remember a casting agent calling my physique "Superheroish" and saying "ya know you've got a great physique you should do so modeling maybe sports modeling I'm gonna give your picture to some clients of mine, next thing you know i was in a commercial for a sporting goods chain and doing print work.
7) Breaking into show business is hard, how did you manage the transition from just a "pretty body to actor?
Wow a couple things happened, while still doing sports modeling I was fortunate enough to land a job at a Radio Station in NYC (I and my brother were communications majors at Arizona State University), I enjoyed being on air I thought radio would be my calling and worked at a couple of stations in the area when a chance meeting happened.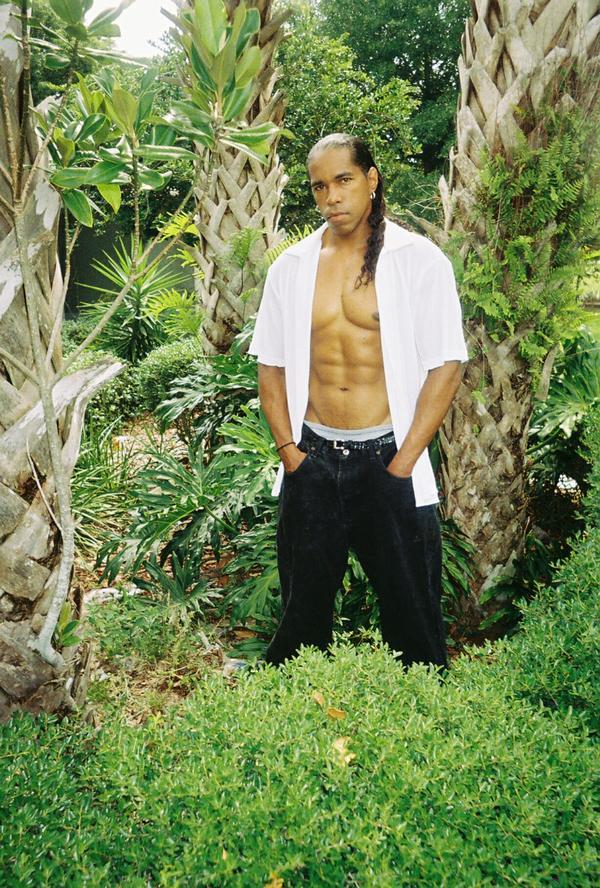 I was walking on 53rd street in Manhattan reading a magazine (this is not something you wanna do in NYC), I glance at the magazine and ran smack into "TheFonz" Henry Winkler, while I was apologizing he says "no problem, Hey you have an interesting look you should be an actor I bet there aren't 2 people that look like you" I took that as a sign and went to Howard University in DC to take acting lessons with Al Freeman who played Elijah Muhammad in Malcom X, then I heard about this show called "Help Wanted" on the TLC where they wanted people who could act, but also were athletic and could do stunts and I figured this could be my way into the film business so I put my acting, sports and Martial Arts background to the test and out of over 75,000 people who tried out nationally it came down to 5 people and I was one of them.
8)  "Help Wanted" for TLC what was it and what was most memorable about it? Help Wanted was a show where competitors compete for one real job
World renown stunt coordinator Brian Smyj, he's a tough no nonsense guy who knows his stuff in the world of movie stunts and he wasn't easy on me or the other 4 competitors..in the finals I faced Kelly Bellini, who's now one of the top stunt people in the United States and I won in an epic battle.
So I owe Actor/Producer Henry Winkler,Brian Smyj and another great stunt coordinator Jeff Gibson who did The Wire for being in the position I am now.
9) Tell us about your role on "The Wire", what did you enjoy the most?
The Wire was awesome I remember it being one of the best experiences in my career. I got to work with great actors and two outstanding directors, I played a character who was originally unnamed but then Director Joe Chappelle decided on set that my character would be named "Cave" and I was to work directly with Idris Elba who was playing Russell "Stringer" Bell , I learned allot from him, he's a great guy and I consider him a friend..as you know THE WIRE was a hard core show and realism was very important.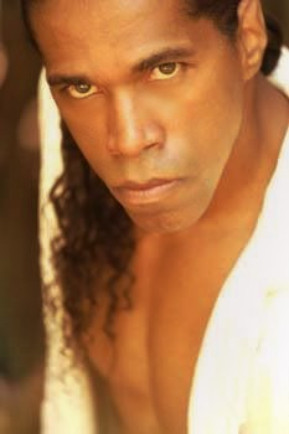 I remember in one scene Stringer walks past me as I'm guarding the door, as I start to go with him he say's "stay the f-ck there". After the scene was over Idris comes up to me and in the most delightful British accent says "I apologize for my language, know that I do not talk like that", I was in shock and I said "Idris its ok we are actors, we are acting and besides do you think I'd take that shit from you in real life". The Irony is my character and Stringer were killed in a warehouse that same day by the hands of Omar Little (Michael K. Williams).The next day talented director Ernest Dickerson was the director for the final show of that season.
But the thing I remember most is telling Idris that his end on The Wire was the beginning for Idris Elba the actor and he hasn't disappointed, he's a fantastic actor.
10) Man your pretty "ripped" to say the least, tell us about your training regiment and diet?
When my schedule allows it I work out(lift weights) 5 days a week for about 1 hour and a half with days 6 and 7 just for Cardio, I normally have all this worked out with the director and producers of the films I'm doing and manage to find a gym in whatever city or whatever country. My diet is basically a low carb high protein diet, I eat allot of fish, chicken, veggies, Salmon is my favorite food I never eat pasta and haven't had a slice of Bread in 12 Years and no I don't miss it..lol
10A) You were voted one of the 55 sexiest actors in a recent publication this year,How did that make you feel…
Flattered, you have to be..I didn't expect it, but it's nice to see somebody is watching 🙂 Now to be sexy with my shirt on that's another thing, I will have to consult my cousin (World famous Hollywood stylist Freddie Leiba) for some fashion tips.
11) What do you do for fun?
I love Basketball and use it as part of my Cardio (and I will not hesitate to dunk on you),but I love to ride horses and on occasion I skydive, I'm really looking to get a pilot's license, I'd like to own my own plane and fly to the Caribbean and island hop .
12) Rumors abound of your casting as Black Panther's Erik Killmonger, Why the interest in this particular character who's not very well known?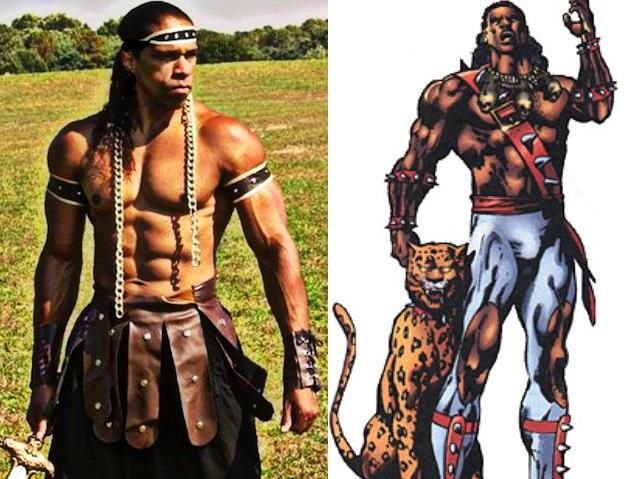 Easy one, because he's an expert fighter and can match Black Panther both Mentally and Physically and hopefully if I'm officially offered the role of Erik Killmonger my performance will make him very well known. Actors will tell you its allot more fun to be the bad guy, you can go outside the script a little bit and add your own personal touch to the character and it doesn't hurt I look EXACTLY like the guy.
13) Why do you think is it important to have black Superheroes?
Well let's look at the Word "Superhero" you got the word "Super" and you've got the word "hero", I think a hero should be positive in some way, there are many heroes in different fields and they are and should be a positive influence on all of us. A Superhero is just a hero with more advanced powers whether they be physical, mental or what have you and why not have those superheroes be more reflective of the world we live in..if your Latin, Black, Chinese or Native and grew up when I did you more than likely didn't know much about superheroes of color, heroes and Superheroes are in all colors. I love what Marvel did with the Blatino Spider-man, it was overdue and they took action, I think it's much more reflective of who we are as a society.
14) What are you currently working on?
Well I had the opportunity to work with Jonah Hill and Sam Rockwell in THE SITTER I recently finished a project called "Ember Days" where I play the role of "Azazel" and another feature film called "Cybornetics" where I play "Ice Morales" which will also be out in 2012…. As a producer myself, Tony Timpone (chief editor at Fangoria Magazine) and Antonio Saillant (Angellight Pictures) are working on "Dream Destinations" The Biography of Ted Kotcheff who produced and directed some of the most iconic films of our time like "Rambo First Blood", "Weekend at Bernie's" and is Currently the Executive Producer of "Law & Order SVU", I'm also working on an action feature film called "Mambo2Mambo" which will be a hot, sexy action feature with Mambo dance as the backdrop
15) What can we expect from you in the future?
I want to take on more challenging roles, I like things that are outside the box so I'm hoping more of those will be offered to me I'd like to play a superhero or supervillain role if not this one maybe some other one in the future..I'll also be producing more and work with other experienced producers and directors..Then sometime soon I will take the director's chair.
16) Thanks for taking time out of your busy schedule to hang with us Raw, and you Surely have my vote for Erik Killmonger we look forward to a long action packed career with you center stage! 
The pleasure was all mine thank you for having me and giving me the opportunity to share myself with your wonderful readers.