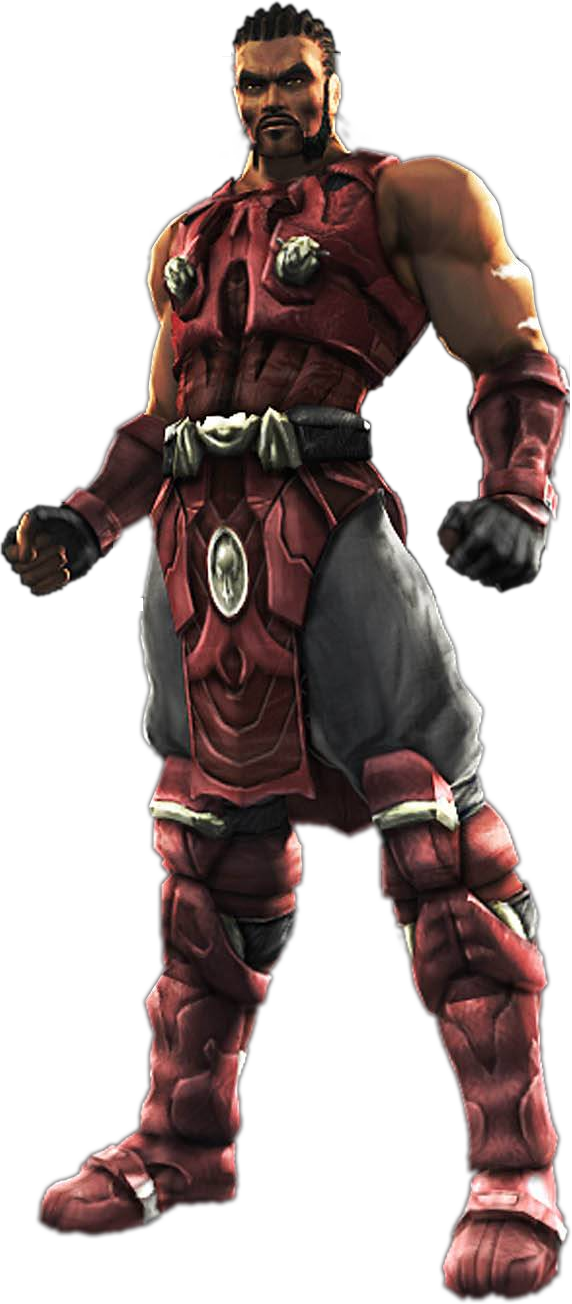 Created by: Ed Boon and John Tobias
1st appearance: Mortal Kombat 4, 1997
Species: Earthling
Team Affiliations: Order of light
Legal Status: Unknown
Weight: 240 lb            Height: 5'11
Eyes: Brown                 Hair: Black
Relatives: Unknown
Skills and Abilities: World class martial artist in Moi Fah.
Powers: Skilled martial artist, master of the Ghurka Knife and Spiked Club. Kai also holds the power of fire.
Biography
Earth born Kai was a member of the order of light a sect of shaolin fighting monks to whom both Lui Kang and Kung Loa belong. He participated in the war against shinnok and Quan Chi. AT the end of the war he was granted Raiden's staff and wandered the earth to find his purpose. He later returned for Mortal Kombat Armagedon.
He first appeared in Mortal Kombat 4 in 1997 and made his first comic book appearance in 1998.
Gallery
[youtube=http://www.youtube.com/watch?v=9e9xNMqGy08&feature=player_embedded]
[youtube=http://www.youtube.com/watch?v=FA3NIxfFqs4&feature=player_embedded]
[youtube=http://www.youtube.com/watch?v=n72jik_hv7M]
[youtube=http://www.youtube.com/watch?v=eZ2S9nteSII]