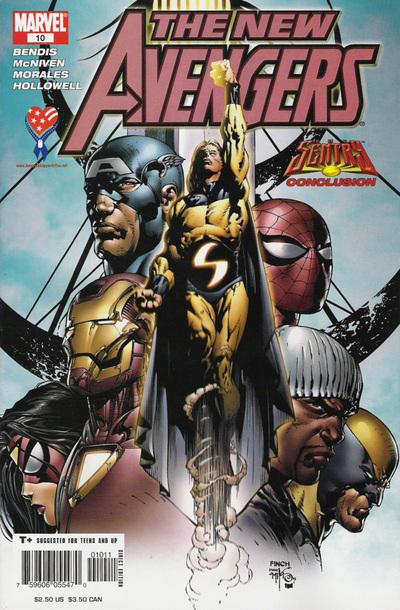 Summary
Inside the shield hellicarier the comic writer and lindy are having a discussion when she collapses. Emma takes her into Sentry's mind she pulls up a shared memory as he heroes fight the void outside.
After Emma breaks through to him the void stops in his tracks and then fades. She takes him back to reality where the avengers offer him membership, Emma unlocks his powers and he becomes a hero again and with no one remembering him he has a fresh new slate on life.
His tower appears above the avengers new headquarters and our team is complete.
Stark calls together the illuminati minus prof-x they talk about the sentry situation and when they ask about the rumors surrounding shield stark tells them its nothing to worry about.
The Good
Art and colors were good and the story itself was ok.
The Bad
The sheer depth of the last few issues is lost. Things just tidied up a bit too clean for me. Story itself lacked action and while that's usually good for me, it just kinds felt dragged out at this point.
The Ugly
3/5 stars