"Get Lit" with this new Black Lightning Promo Art!
[amazon_link asins='1401260713,1401279643,140127546X' template='ProductCarousel' store='DC Comics' marketplace='US' link_id='15e08e07-e076-11e7-bac9-1194fca4a188′]
The more I see and hear of the Black Lightning series on CW the more excited I become! Tony Isabella is currently writing a new BLACK LIGHTING series for DC Comics which ispretty damn good ight now too. It's a good time to be a BLACK LIGHTING fan! Check out the promo below and "Get Lit" this January!
Straight from CBR:
In little more than a month Black Lightning will shock audiences, and The CW is revving up promotion with the debut of new key art for the electric hero. The stylized posters show the titular hero with his hands literally full of lightning while being flanked by his two daughters. Like their father, Jennifer and Anissa Pierce are metahumans who eventually adopt the identities of Thunder and Lightning.
RELATED: DIG DEEPER INTO BLACK LIGHTING HERE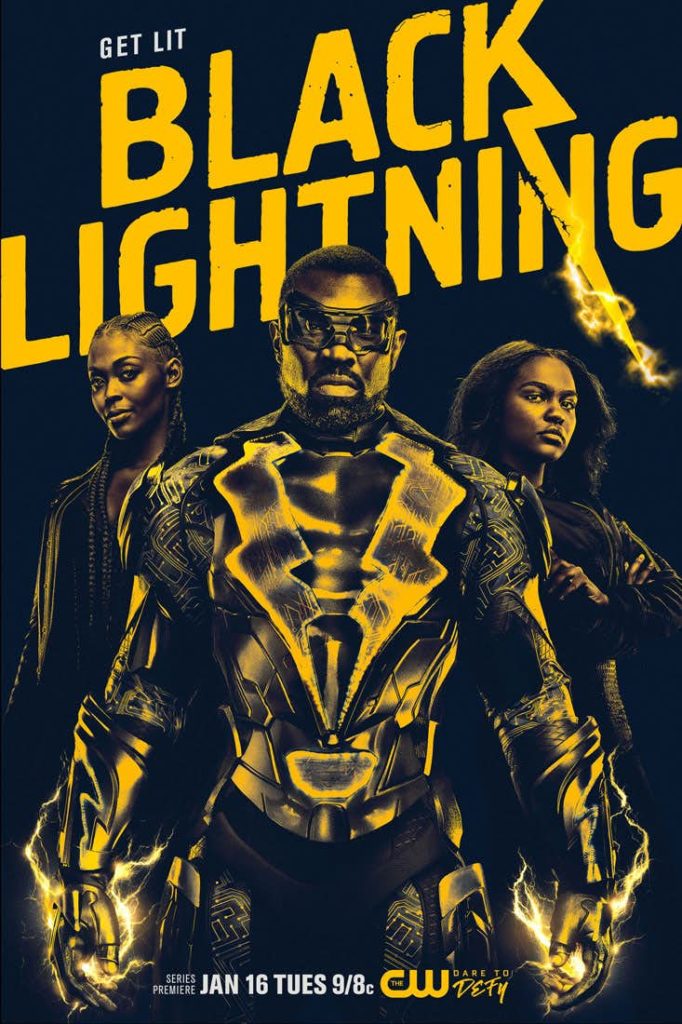 Premiering Jan. 16, 2018 on The CW, Black Lightning stars Cress Williams, China Anne McClain, Nafessa Williams, Christine Adams, James Remar, Damon Gupton, and Marvin Jones III.