So yesterday Axel Alonso had an interview posted on CBR which at first glance had nothing to do with black superheroes but contained some interesting tidbits on black heroes Prodigy and Bling.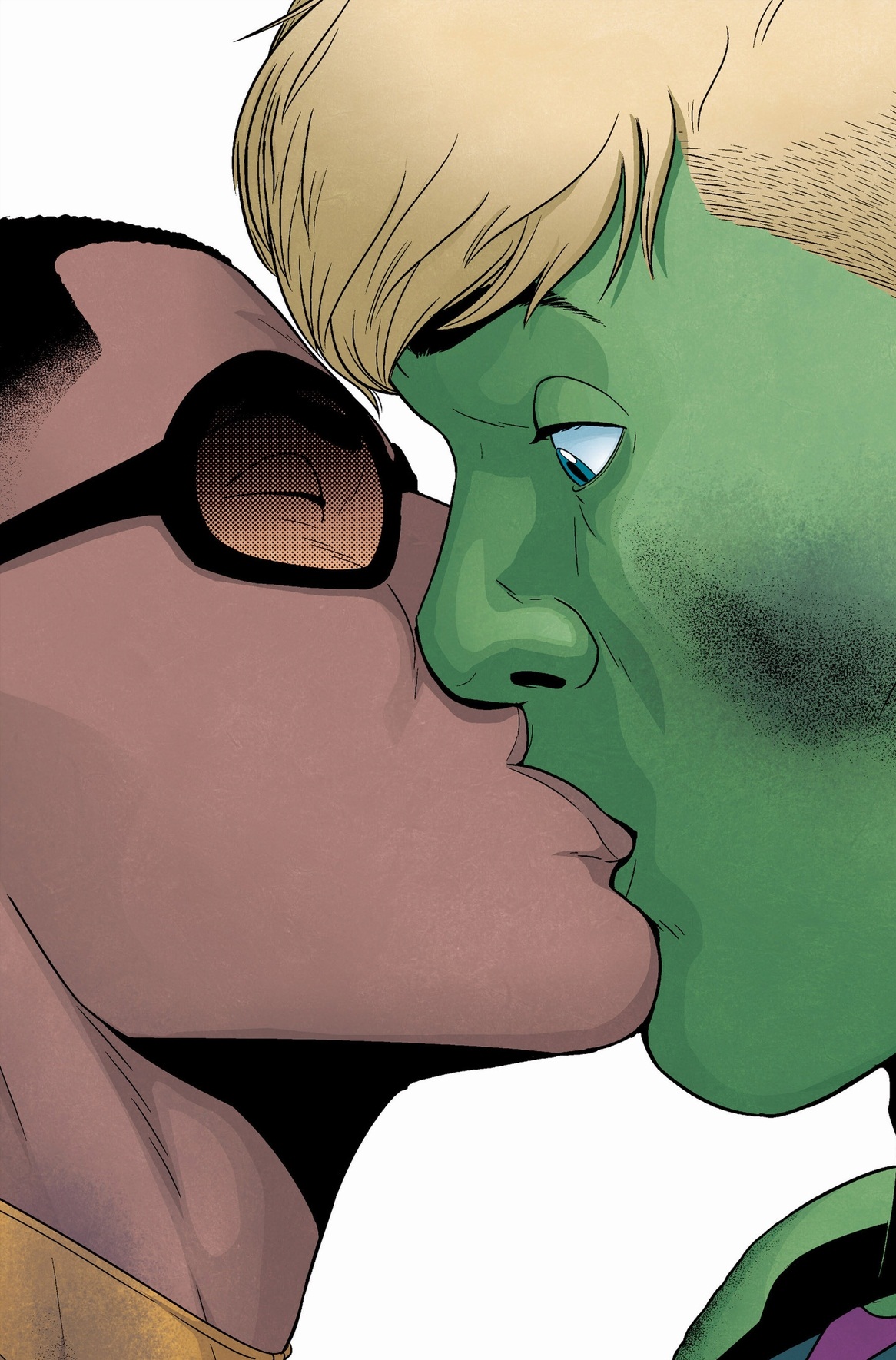 Alonso: No, Kieran-Frost, Daken is not the Marvel Universe's only LGBT character. While Wolverine's up-to-no-good son currently appears in "Uncanny Avengers" as one of the Four Horsemen of Death, you can find committed same-sex couples like Hulkling and Wiccan in "Young Avengers," (where Prodigy just revealed that he's Bi), and Officer Wally Layton and Dr. Donald Meland in "Scarlet Spider," where they play an integral part in the conclusion of Kaine's battle with Kraven ("Into the Grave," issues #21-2) — Lightspeed and the Runaways' Karolina Dean in "Avengers Arena" — Annabelle Riggs and Valkyrie in "Fearless Defenders," where they share a very unique bond — and don't forget Tong, the lovable transgender moloid, who appears in every issue of "FF." Also, over in "X-Men," Brian Wood is slowly building a long-term plotline for Bling!, a Jean Grey School student who's gay. Brian planted the seeds of her personal story in the first issue, with plans to spool it out over the next few arcs.
For those too lazy to read we learn that David Alleyn/Prodigy former mutant and a poor man's version of Synch/Everette Thomas who sided with Cyclops during Schism and is currently appearing in the Young Avengers title during Marvel Now is Bi-Sexual. Interesting development considering the kiss he shared with Hulkling in Young Avengers #8. I must say I'm not sure how I feel about this since I did want him to reconcile with Surge with whom he broke up with years ago. Now considering he has all the skills and/or memories of all the X-men his pliable sexuality may be a side effect of his former powers. The original Young Avengers title was controversial for introducing gay couple Hulkling and Wiccan. Prodigy may be the shake up to said relationship and the added controversy can't hurt sales.  Either way guys keep your eyes peeled on Young Avengers (2013) for more developments on  David Alleyn/Prodigy.
Now Bling has been neglected by most X-men writers since her introduction and the reveal of her sexuality so it's good to have it confirmed that she is in fact gay and that writer Brian Wood has plans for her in X-men (2013).
What other important LGBT black characters are out there?
Thunder DC Comics Lesbian daughter of Black Lightning
Masquerade  Milestone Comic's transgendered member of the Blood Syndicate
Fade Gay member of the Blood Syndicate
Kyle Jinadu Husband of the X-men's Northstar
Josiah Power So powerful Superman respects him
Hero Cruz  Gay member of the Ravers
Rococo Gay super soldier
Shout Out Member of the teenage Kix
Is this development good or bad?
Sound off Below!
More as it breaks!
[Source: CBR]