Josiah Boniface (Character)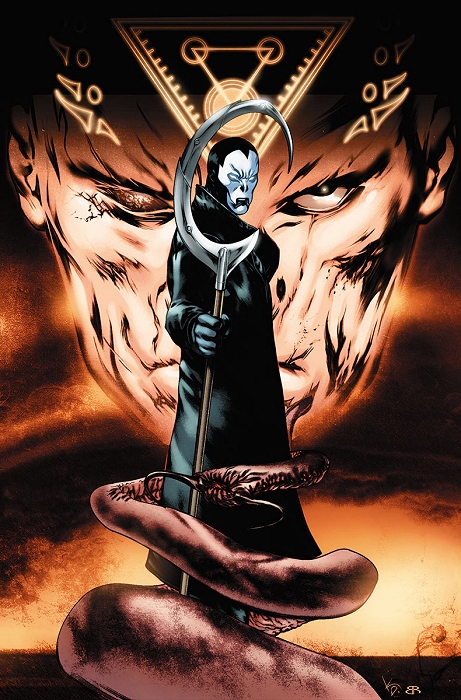 Full Name: Josiah Louis Boniface
Publisher: Valiant Comics
Created by: Patrick Zircher and Justin Jordan based on Josiah Torrent
1st appearance: Shadowman #1, 2012
Nationality: American
Team Affiliations: Unknown
Legal Status: Unknown
Height:  6'           Weight: 210 lbs
Eyes: Brown           Hair: Brown
Relatives: Jack Boniface (Son), Helena (Wife), Marius, Maxim, Michael (Ancestors)
Skills and abilities: Unknown
Powers: He possessed a symbiotic relationship with a shadowy creature granting him a vast array of powers.
Biography
Nothing is known of his past before he came to fall in love and impregnate Helena. Josiah was friends with a man named Dox in addition to having an extensive criminal record. Josiah as the Shadowman was the arch nemesis of Darque, a very powerful necromancer.
During his final battle with Darque before his son Jack was born they both seemingly killed each other, though he played into Darque's hands by allowing the necromancer to crossover to "Deadside".
His medallion was passed down to his son and prevented him from becoming the next Shadowman until he discarded it in a fit of rage. His current whereabouts are unknown, though he is assumed dead.