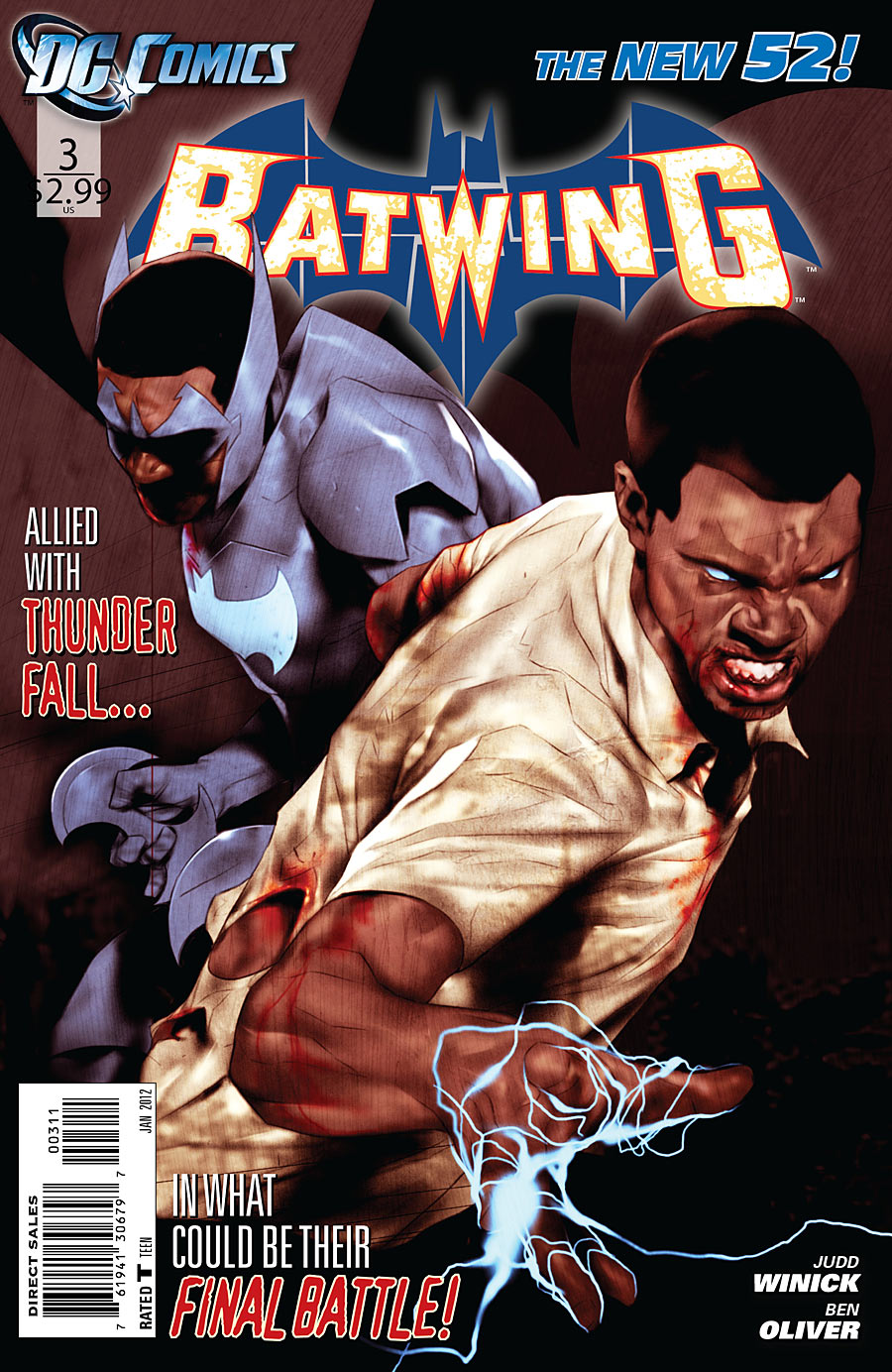 Massacre's crusade of blood continues, and the only one standing in his way is Batwing, who finds himself fighting alongside a legendary hero of Africa: the mighty Thunder Fall! As more heroes are targeted by this madman, the mystery of why begins to unfold, as does the story of Batwing's dark past.
Summary
In the past David and his brother Isaac were the greatest boy soldiers ever seen in the region under general Oya Keita.
In the present Batwing Battles Massacre but his wounds make him slow and body unresponsive. Thunder fall manages to save him before collapsing from Blood loss. David rushes him to the ER where he reveals that The Kingdom are all being hunted down and killed by Massacre because he knows the truth about them, he alludes to many dyeing because of them and a truth still not revealed.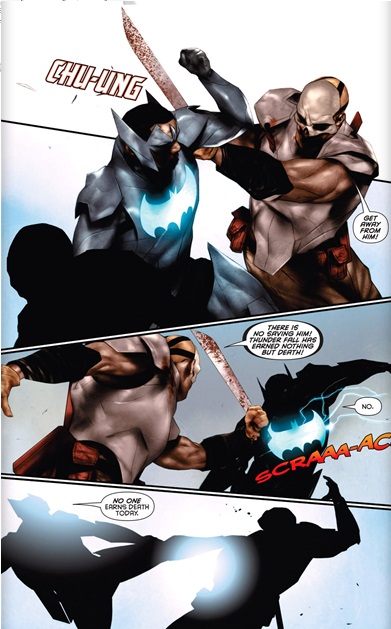 The Good
Cover- Thunder fall and Batwing grace this just gorgeous cover!
Past- David's past as a child soldier starts being revealed and I'm freaking out at how cool this book is! I'm reminded of Unknown Soldier which also dealt heavily with this theme but coupled this with art and we are looking at a ******* awesome book!
Art- Where has Ben Oliver been all my life? I want to shackle this man and throw him in my basement so he never ever leaves the Batwing title. I can't and absolutely refuse to pay top dollar for any other artist on this title! I'm in love with this painted masterful tapestry I'm holding in my hands
Action- This issue was all out action as David and Thunder fall try their very best to fend off the relentless Massacre!
The Kingdom– We learn more about the New DCU first Black Superhero team the Kingdom who saved Africa from a long war. Now we realizes the rabbit hole goes deeper the Kingdom were somehow traitors and Massacre is enacting Justice on them all now.
David Zavimbe– Easily my Favorite superhero of 2011 David is the heart and soul of a hero with a tragic past to match with a dense of duty and honor akin to Batman himself.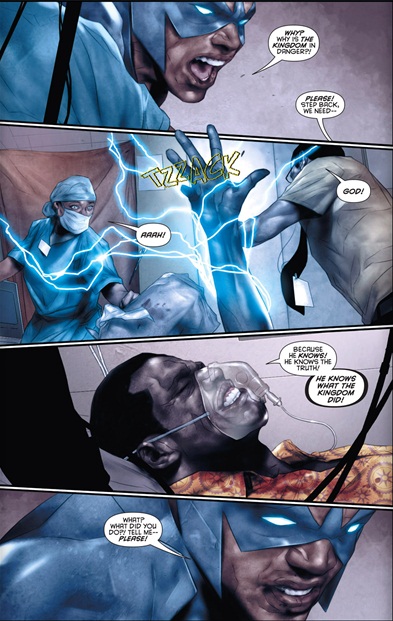 Mystery– David's past left a burning question in my mind, where is his brother? Is he the mysterious Massacre???
The Bad
Length- Most of the story was told in long artful poses and choreographing the action, It was all just superb but the story felt short! Although that's more on account of me enjoying things so darn much when it ended it left me wanting more! XD
The Ugly
If you can only read one comic book per month you should be reading Batwing! 5/5