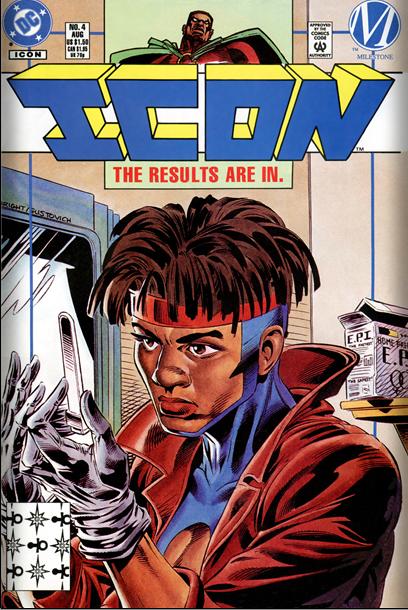 Summary
Rocket tries to convince herself that she could not possibly be pregnant. She continues doing her heroics then meets up with a friend and they discuss what needs to be done, get a pregnancy test! They go to the store and get one and an embarrassing moment ensues. Icon saves a woman from being killed and her car stolen before returning to his civilian identity to check on what really happened at the big bang. He learns about the blood syndicate and flies off to investigate. Everyone he talks to tells him to back off. The team finds him and a fight ensues. Meanwhile Rocket finds out she's pregnant.
The Good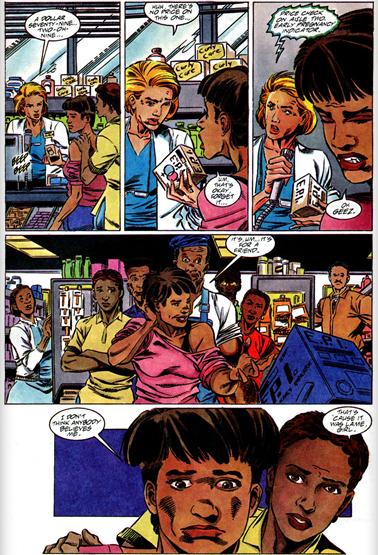 Rocket! MAN! This girl is having the most complicated month ever! Meeting a flying black man? Check! Find stuff to write about? Check! Becoming a superhero? Check! Discovering a conspiracy in your midst? Check! And now the girl is pregnant?! DAMN!
The moments with Raquel 'note I'm using rocket and Raquel interchangeable in all my reviews 🙂
The issue had good action both our heroes got into a few exciting moments. The Big bang mystery continues to mount. Rocket and he friend also have a great exchange about the technicalities of sex….enjoyment or not lol very funny stuff but very true to real life.
The pregnancy test purchase scene was also funny as all hell, predictable but still very funny stuff this as well brought back memories from high school and will no doubt be relatable for every teenager who's ever gone to buy a pregnancy test or condoms and gotten "the look" lol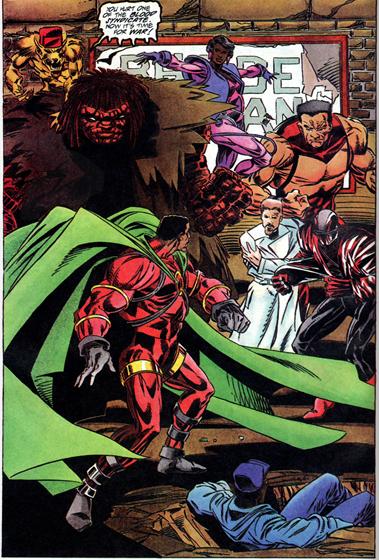 I enjoyed the art by M.D bright as well Things certainly have a distinct look on this book and yup it's grown on me 🙂
Seriously this issue was simply entertaining from start to finish!
The Bad
No Complaints
The Ugly
5/5