Black Panther (1998) #2 Review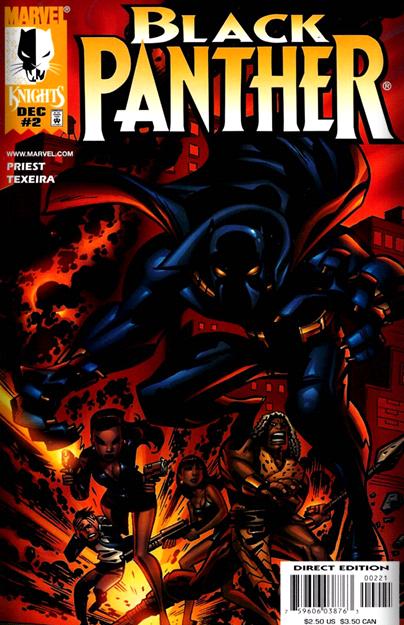 Summary
Everett Ross waits with Mephisto for T'challa to return, since he's in his "tighty whites" he asks for pants which the demon easily grants him a pair. He recounts picking up the client and how they got arrested after him and Zuri mud wrestled in a club among other things. Panther meanwhile is still busy breaking up gangs. He tracks down the people involved in the murder and gets the name Achebe.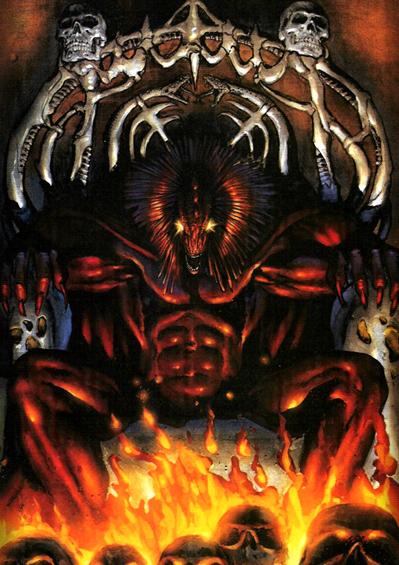 The Good
Humor- The issue was peppered with bits of humor here and there and I found the 'devil's pants" scene particularly amusing along with the wrestling.
 Action- An old lady gets beat up and choked one of the Dora Milaje and T'challa does his cool appear anywhere thing.
The Bad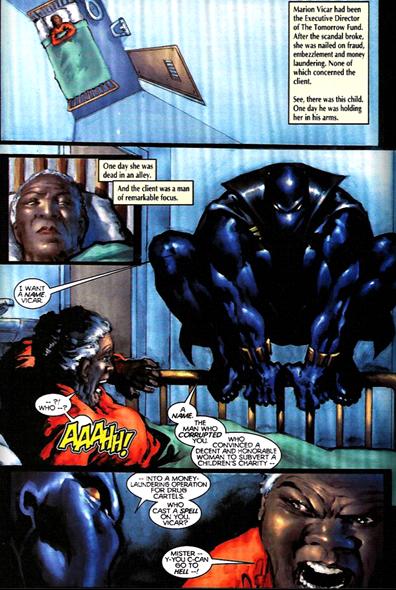 Repeat panels- I always feel shafted as should marvel when artists take one panel add a different hue.
Cover– Not sexy at all.
The Ugly
2.5/5