Summary
It's the night after our hero rescued the reporter from his would be attackers. The police have cordoned off the area to do their investigation. Maria wakes up and gets the newspaper and meets up with two rather suspicious looking men who ask her a few questions before sliding away when brandy comes in. The two women talk for a bit and make contact with help before Maria leaves.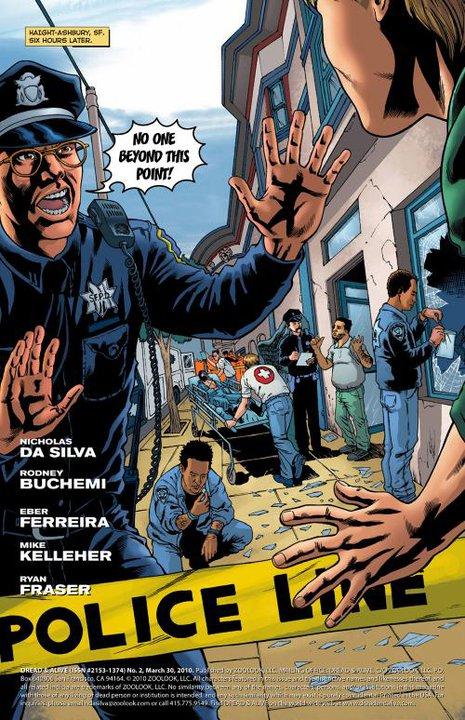 Upstairs Drew is having flashbacks to his childhood and the traumas he underwent in the cockpit country. He wakes up in a cold sweat. He checks on his foster kids and mentor before joining Brandy downstairs they talk for a bit right before the real police officers arrive.
The Good!
The cast is revealed. Each carrying a considerable amount of "weight" Brandy in particular
takes center stage as she shows her activism and strong sense of moral duty. She comes off as a strong woman akin to a lioness in how she just carries herself. Drew's mom gets some panel times as well but she's mostly background to the far more assertive and beautiful Brandy.
We also get a few flashback panels which will strike a cord with the fans of the series who follow it on the official page. Drew's flashback and what gets highlighted are perfectly selected since each one speaks to a different developmental stage for drew, physically, emotionally and spiritually.
I give props to Nicholas Da Silva for crafting a good script, its not often that independent comics are bold enough to cut against the grain but he does and the story takes center stage and becomes the focal point around which things happen as opposed to crafting action first and a story afterward.
I'm a big fan of Rodney Buchemi and just like on Incredible Hercules his art remains top notch.
The Bad!
Action junkies will be disappointed after the action packed first issue since this one is devoid of any action at all.
The Ugly!
3/5 above average