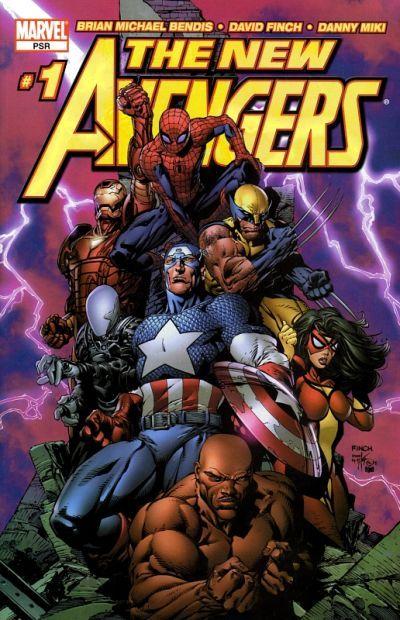 Summary
Electro is tasked to break into the maximum circuitry for super villains and rescue a particular one. He does this but in doing so frees all the prisoners to cover his escape.
Luckily Matt Murdock, Jessica drew and Luke cage are on hand visiting the sentry. Spiderman sees what's happening and jumps into the fray, he meets Cap once there. So now we have a rag tag bunch of supers vs a whole prison load of Villains.
The Good
Collectors item 1 issue 🙂
Visuals were great- art was top notch as was the coloring. Really pretty to look at. All the characters had a Proportionate body as well, none looked like clones with different hair colors (lol).
Another + the story flowed well, mind you it was all just a big set up for the assembling of Bendis Avengers Team but it was still engaging enough. Bendis spidey=win
Luke Cage and the purple man's history gets touched on and while Luke is used as "strong man" this is where he begins becoming a "modern hero"
Story had a lot of exposition harkening back to old school comics circa 90's.
The Bad
Not much action in this one just putting all the dominoes together for later use. Man! This issue had a lot of exposition! Sure it added to the story but some pages just made me cringe with all the words on there. Some readers may be put off by this.
The Ugly
Even though it was just set up, a solid 3.5/5