Zack-Black Ranger (Character)
Name: Zack Taylor
First Appearance: August 28, 1993
Actor: Walter Emanuel Jones
Notes: He was the most controversial power ranger in the shows long history. A black character in a black suite, Saban received flack for perceived Racism.
Biography
Our very first character spotlight is everyone's favorite "Black Ranger" from the Mighty Morphin Power Rangers series which made it's debut on Fox Kids on August 28, 1993.  (can I tell you I miss fox Kids like crazy XD modern T.V sucks!)
If you grew up in the 90's you know that Zack was the cool black dude every black boy wanted to be! sure there was Tommy but c'mon before he came around you know Zack was the man! Anyway I ramble on 😛 Enjoy this trip down memory lane.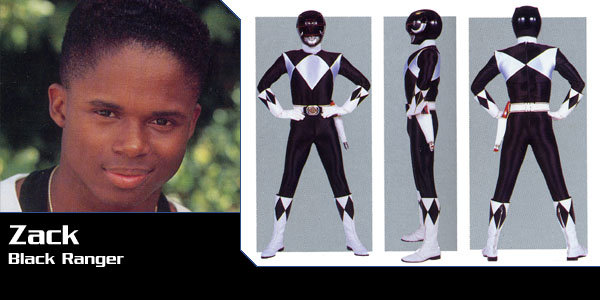 Zach Taylor-Black Mighty Morphin Power Ranger
Zack Taylor was a student at the Angel Grove High School who was proficient in martial arts and dancing. He combined the two into his own fighting style known as "Hip hop Kido" which he sometimes taught to the youth of angel grove at the Ernie's Angel Grove Youth Center.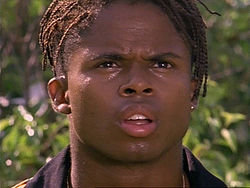 Once Rita escaped her prison and decided to conquer earth him and his friends were chosen as earths [or north America's 😛 ] first power rangers. Zach was granted the power of the Black Ranger charged with the might of the Mastodon.
Over time he was also deemed the unofficial second in command to leader Jason. whenever Jason was missing or absent he took over leadership of the power rangers. He remained with the team even after Lord Zedd took over the planned destruction of earth from Rita.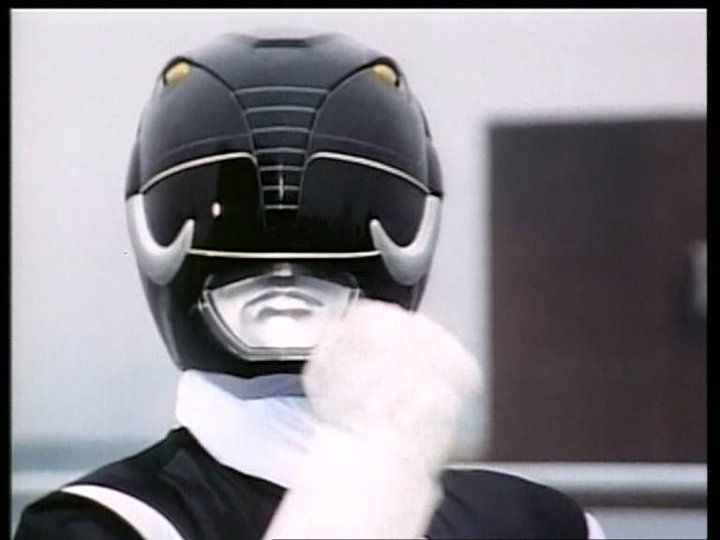 At that time he was granted the power of the Lion Thunderzord. Once the white ranger entered the scene however himself, Trini and Jason were chosen to attend a peace conference in switzerland thus ending his career as a power ranger. His powers were transferred to Adam Park. Zach was never seen again. He was portrayed by Walter Jones.
As a bonus here's an interview with "Zack" from back in the day enjoy :D[youtube=http://www.youtube.com/watch?v=B81xwH7ACoE]