Malcolm Dragon's Children
Their father Malcolm Dragon is 1/2 Black 1/2 Alien due to grandmother Rapture/Sharona Jackson.
They were conceived during an orgy their father had with three women of different ethnicity.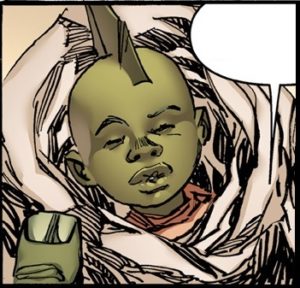 Tyrone Dragon (Savage Dragon #216)
Son with Tierra Jones
The first known child, he has brown eyes and the same hue as his father Malcolm. Of the three children this one resembles Malcolm the most. He possesses the traditional super strength of a chosen's offspring and was born after bursting through his mother's belly killing her instantly as she sat on a train. He has an older  ½ sister .
Jack Dragon (Savage Dragon #216)
Son with Angel Dragon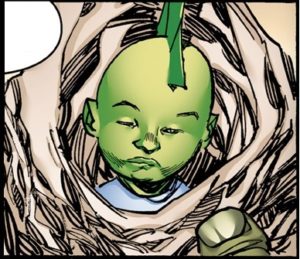 He has his mother's blue eyes, a straight nose and a bright green hue similar to his grandfather the original Savage Dragon. With two parents who possess Super human strength and high resistance to injury he may become the strongest and most durable of his siblings. He was aborted by his mother early into her pregnancy but due to his lineage he was viable from conception.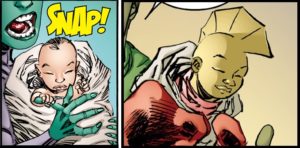 Amy Dragon (Savage Dragon #216)

Daughter with Maxine
This child has a yellow hue and predominantly Asian features. She possesses Super human strength and also the ability to shift between a yellow Dragon Like state and that of an Asian human. She was born naturally.
[amazon_link asins='1632151928,1632157675,1632154323′ template='ProductCarousel' store='Black panther' marketplace='US' link_id='f1fd24c4-c805-11e7-879c-1fcb5363d928′]