Captain America: Civil War…Mortal Kombat Style!?
Thanks to "Total Film" magazine and CBR for the concept art below which pits hero against hero in straight up Mortal Kombat Style. The image also comes with a nifty bit of info on the heroes motivations during the conflict. We also get another look at the sexy costume of our boy T'challa/Black Panther as he takes on The Winter Soldier/Bucky. I don't know about you guys but I can't wait to see this!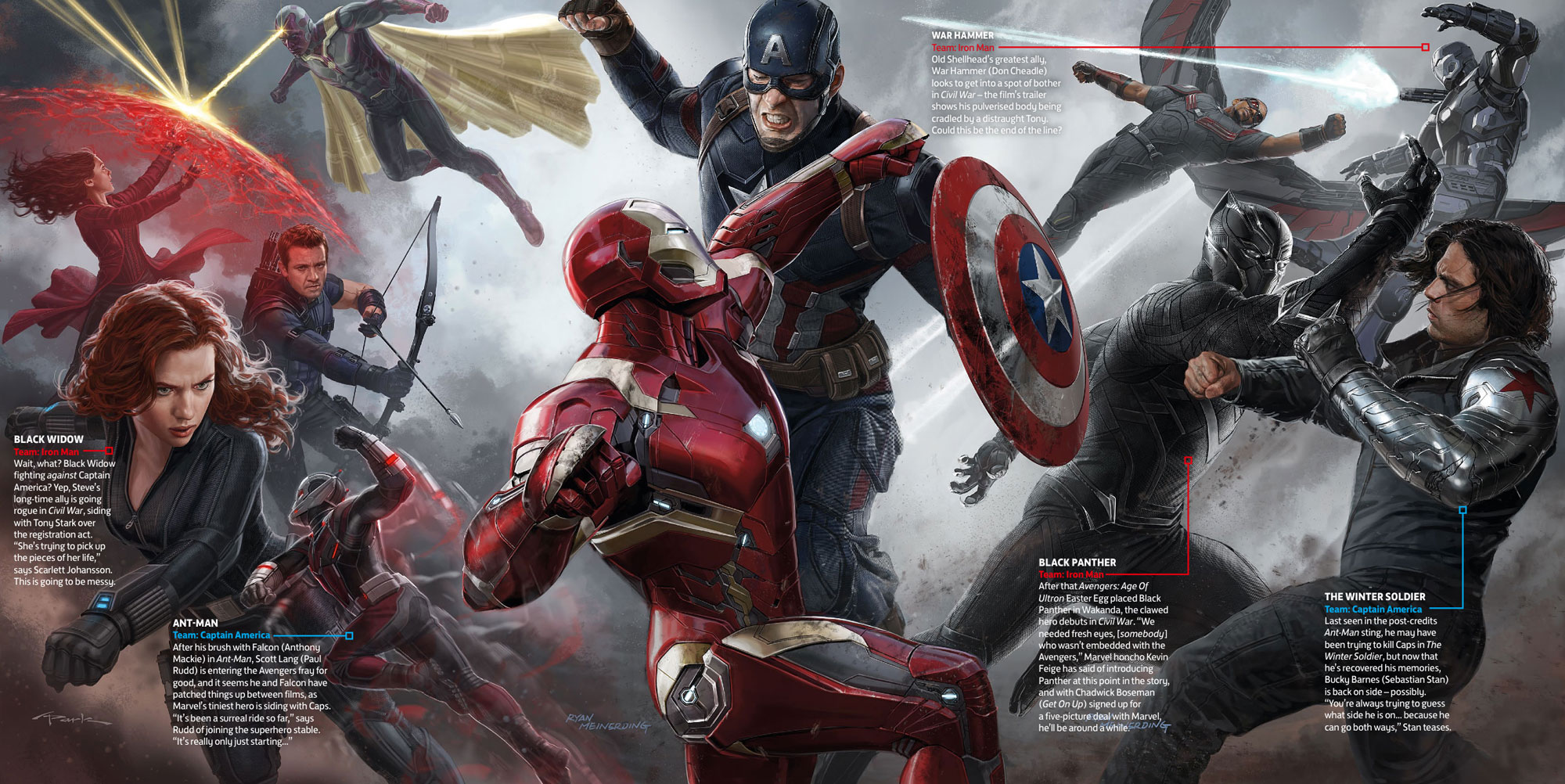 though she was an unwavering ally of Cap's in "The Winter Soldier," Black Widow finds herself siding with Tony Stark against Steve Rogers in "Civil War" in an attempt to "pick up pieces of her life." The caption for Rhodey reveals that he has a third codename, having ditched War Machine and Iron Patriot. Instead, the character now goes by War Hammer, a name he has not used in the comics. As for Bucky, the aforementioned Winter Soldier, actor Sebastian Stan's quote teases, "You're always trying to guess what side he is on… because he can go both ways."
Starring Chris Evans, Robert Downey Jr., Scarlett Johansson, Sebastian Stan, Anthony Mackie, Paul Bettany, Jeremy Renner, Don Cheadle, Elizabeth Olsen, Paul Rudd, Chadwick Boseman, Emily VanCamp, Daniel Brühl, Frank Grillo, William Hurt, and Martin Freeman, Captain America: Civil War is set to be released on May 6th, 2016.
What do you think ?
Sound off below 
More as it breaks!
[Source: CBR]