Extraordinary X-men #3 Review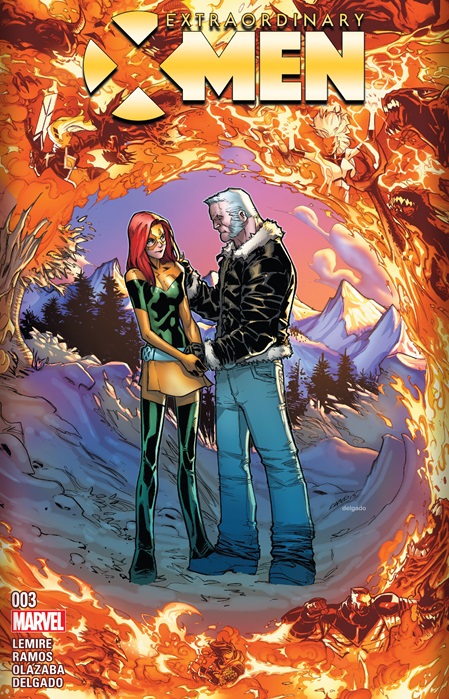 Mutantkind is teetering on the brink of extinction and the X-MEN are in dire straits!
STORM and ICEMAN defend the last remaining mutants from a demonic attack!
The world's newest mutant discovers she has a terrifying power!
And OLD MAN LOGAN and JEAN GREY meet for the first time…
Summary
Young Jean and Old Man Logan have their meet and greet while Storm and the extraordinary team try to fend off the demons in Limbo. Young Jean convinces Logan to join her as she joins Storm and company.
What I thought
This issue was a step in the right direction as we got the typical reluctant hero being persuaded to join the good fight and we continue to have Storm see visions of her deceased mentor Charles Xavier as she tries to be the leader of the mutant race with Cyclops/Prof X/Magneto/Emma Frost being absent.
This issue was full of action which was good considering just how awesome the battle with the demons was. Storm steps up in a major way and watching her cut loose was a major highlight. Young Jean and Old Man Logan's interactions were predictable though they did move the things along.
The new mutant Sapna has a convenient power set for the story but hey, just go with it. As usual Humberto Ramos is the star of the show with Jeff Lemire still not making a solid impression on me.
Overall this a step in the right direction though it's not close to being one of the best or even better books on the shelves. We give this issue 3/5 stars