Milestone is back…kinda!?
Coming in from across the airwaves this morning is news that Milestone Media llc. is set for a comeback/revival similar to Valiant's simply stunning takeover of comics a few years back. Denys Cowan, Derek Dingle and former Black Panther writer and Django Unchained producer Reginald Hudlin are gearing up for what they call "Milestone 2.0". They spoke to the Washington post about this development, and a few things were expected like they announced the return of old favorites of which Icon and Blood syndicate had better be a part of and then lambasting the creation or passing of the mantle from a white character to a black one like John Stewart/Green Lantern was to Hal Jordan, New Captain AMerica/Samuel Jones to Steve Rogers  or DC Comics New Power girl.
The more interesting details are:
"also becomes an opportunity to mine some [new] talent," Dingle tells Comic Riffs. "We're going to find a new group of creators who are knowledgeable and grew up with digital [formats]. It is part of their DNA in terms of what connects them from a digital standpoint, from a social-media standpoint, and I think there are all these tools out there to get our stories told, and to promote our characters, that [are] going to make it a very exciting era for Milestone."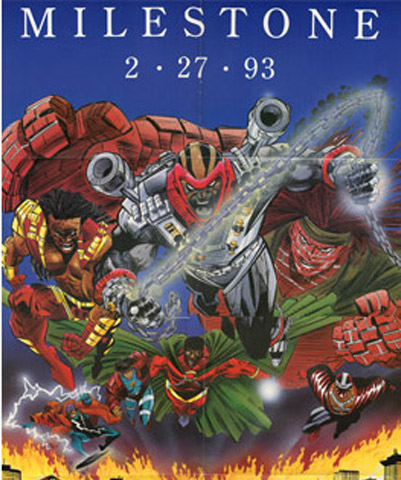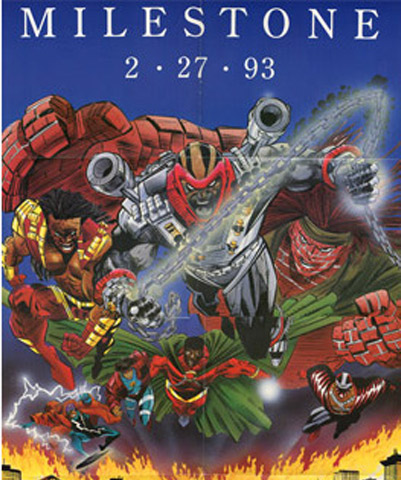 So gentlemen and ladies of the Indy variety this "could" be your chance to be part of Milestone 2.0. Meet the independents has quite a few talented people who could easily fall into that category but how open will the new heads be to new talent? Could Midnight Tiger from Ray Anthony height be fighting alongside Icon? Would talent like David Gorden, N. Steven Harris, Robert Garrett etc be accepted? Only time will tell! I want to get excited but the DC Comics connection just lingers like a shackle on a slave's ankle. They don't have a concrete date for when they will start publishing once more, there is not even a single new piece of concept art, no talk of revamping the old books with digital coloring and making them available digitally etc. I'm also not hearing about the original writers like the talented but woefully under-appreciated Ivan Velez Jr. I'm not completely sold. I can't help thinking I would be more excited if there was no tie to DC Comics and the controversial Michael Davis was involved in some capacity, but that's just me…..
I'm more excited about the live action Static series set to debut simply because it will reflect the original series and NOT the popular cartoon series!
What do you think of this development?
Sound off Below!
More as it breaks!
[Source: WashingtonPost]