SDCC 2014: The Return of the original Spawn!
Straight from SDCC 2014 comes some sweet news for fans of the original Spawn Al Simmons. Here are the details courtesy of CBR so far:
"Spawn" #250 — targeted for release in December of this year — will feature the return of the original Spawn, Al Simmons. For the past six years, the lead character of "Spawn" has been a man named Jim Downing, a new Hellspawn. But with "Spawn" #250, Simmons is set to return, and McFarlane said it will be a "new, improved Al Simmons."

"He's going to come back and be the aggressor," McFarlane told CBR News, calling the returned Simmons a "badass," who's no longer trying to figure out his powers or his place.
There is also mention of the Spawn movie reboot that Todd McFarlane mentioned  back in October 2013. You may recall he mentioned that
It's a ten-million-dollar, R-rated supernatural movie that takes all the superhero stuff out of it. So for people who want to go see an IRON MAN redo, that's not it. For people who like THE CONJURING, then it's going to be right up that alley. Read the whole thing here
Other nice tidbits include a new creative team. I for one can't wait for Al Simmons to return because I dropped the title once Jim Downing took over and have not checked in since. This would be a reason to have Spawn on my pull list once more.
The landmark "Spawn" #250 is expected in December.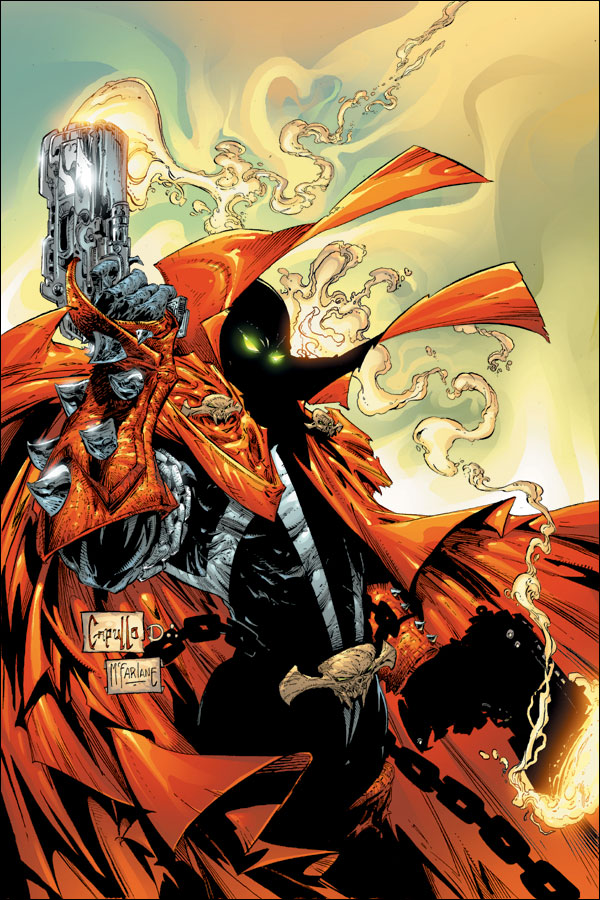 What do you think?
Are you ready for the return of the original Spawn?
Sound off Below!
More as it breaks!
[Source: CBR]