Meet The Independents: John Garrett
Once upon a time, it was a beast to try to break into comics. Even if you got the nod, it didn't guarantee longevity or success. That was then; nowadays with the internet and self-publishing, there are no boundaries or obstacles to prevent a person from not only producing his/her own work, but publishing it across many different type mediums. With this in mind, our next person takes advantage of the digital medium as well as conventional methods to produce his stunning work. One glance of what he is doing and you will become hooked. Even an old school, like to hold the comic in my hand, guy like me takes the time to check in on his web comics!
Meet the Supreme Overlord of Hypertransitory.com! A master of Joomla and WordPress, not only will you find the Titan comic series on the Hypertransitory.com site, other series like Kid Hype, The Life-Taker, and the Commander series to name a few are found there as well. You can also find tutorials on 3-D, Graphic Design, and Web. His name is John Garrett, and he took some time out of his busy schedule to answer our questions.
1.How did you get started in the comic industry?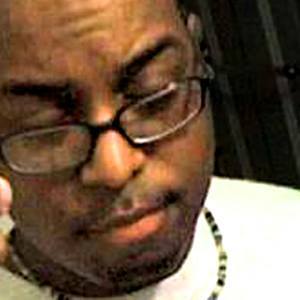 I was always trying to draw comic characters whenever I was supposed to be doing something else, and on things I shouldn't have been drawing on. I would turn in tests and exams with superheroes in the margins, so I guess it's always been with me.
 2.Who were your early influences?
 Definitely the Marvel artists, like John Romita, Sr. (and then Jr.), guys like John Byrne and Arthur Adams. The George Perez early Avengers stuff really struck me, too.
3.What project are you currently working on?
 Right now I'm working on a sci-fi novel called Titans|Divinity, which takes place far in the future, so far away from Earth they don't even know where it is anymore, and Humans rule with a decidedly iron fist. I'm also doing a weekly webcomic companion until the book comes out. More can be seen at the official website: www.titansdivinity.com.

4.What books did you collect or read growing up?
 I was always reading Star Trek novels. As soon as a new one would come out, I'd pick it up. Also a ton of fantasy stuff starting with Lloyd Alexander, David Eddings, Tad Williams, Guy Gavriel Kay, and Terry Brooks.
5.If you could rewrite any character which one would it be and why?
 Right now I would love a chance to rewrite Professor X. Marvel really did a number on him. It seemed like they went out of their way to make him look like the bad guy and take away all of his accomplishments – and then killing him off? Come on!
 I'd resurrect him real quick and really work on re-establishing him as the center of the X-Universe. Without Xavier, they're just a fragmented group of psuedo-Avengers, so I'd like to make them a cohesive unit with one vision again.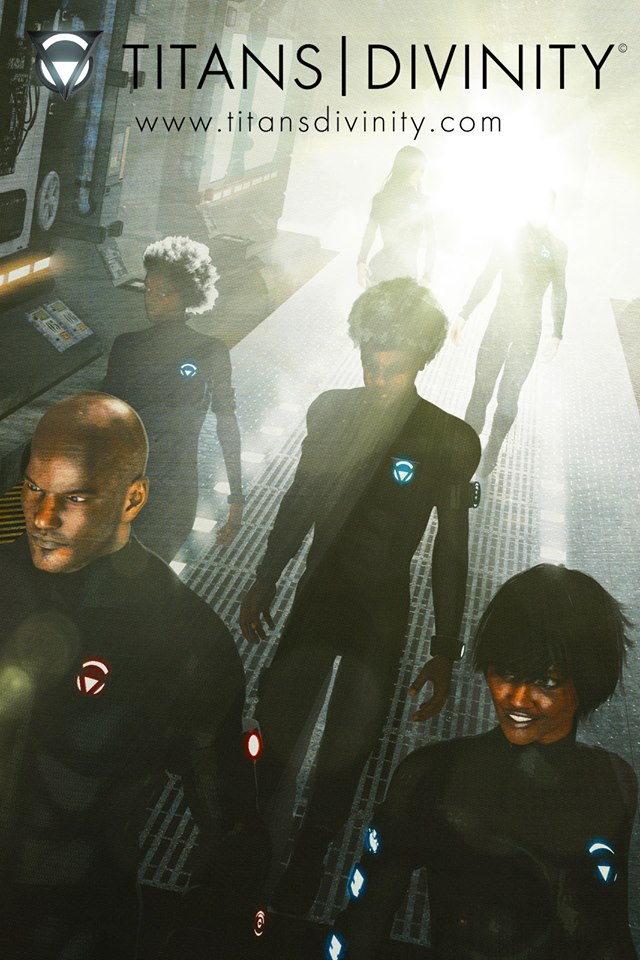 6.Given the success of books like Watson and Holmes and Midnight Tiger, what other books do you see having mainstream appeal?
 I would definitely say the "Hard Wired" series from allknightz.com. This stuff needs to go mainstream!
7.If there were anything you would say to someone looking to get into the comic industry; especially a person of color; what would it be?
 I'd tell them to skip the convention portfolio route and start by creating something of your own. Build a following and that's what will get you noticed. That way when you start meeting and greeting editors and such they can see that you've got something. They're not taking a huge risk with you because you've already proved something.
 8.Is there anyone in particular you would like to work with on a book?
I'm sure everyone says this, but I would have loved to have worked with Dwayne McDuffie. I even bought Fantastic Four when he was writing it, and I hate Fantastic Four, lol.
It would have been awesome to turn over my characters to him and see what happened.

9.Name three independent books that you would like to see as movies.
 I just read a short story from Valjeanne Jeffers called "Mona Livelong: Paranormal Detective" in the latest Genesis Black Science Fiction mag. I don't believe the actual book is out yet, but I liked it a lot, and I could definitely see a series of movies on it.
 "Hayward's Reach" by Thaddeus Howze. This is the kind of sci-fi I'd like to see up on the big screen, although I'd be afraid of what Hollywood might do to it, but since I'm wishing…
 Finally, a book called "Bailin'" by Linton Robinson. Not really sci-fi/superhero but it's an adventure. That guy can write an adventure!
Thanks for the opportunity, it's been a pleasure!
Learn more about John Garrett below!
Dig Deeper into Titan One Here!
Check back next week as we continue to MEET THE INDEPENDENTS!
If your a black indy writer or have a series starring a black protagonist then send us an email at Worldofblackheroes@gmail with the subject "Meet the Independents" for your chance to be the next indy spotlight!
Worldofblackheroes where indy creators get mainstream coverage, BELIEVE IT!