First look Amazing Spider-Man 2's Electro!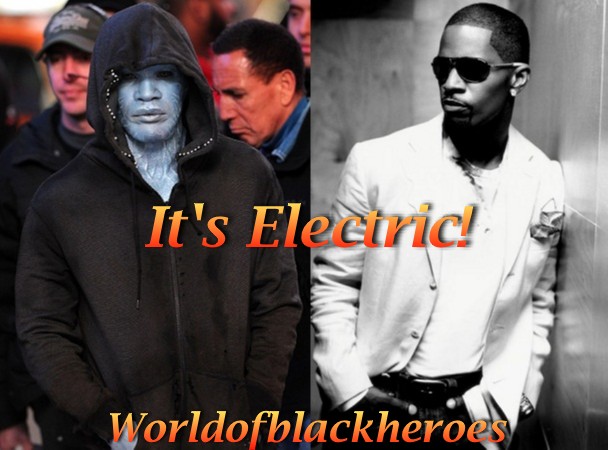 Courtesy of The Daily Mail, we have or very first look at Jamie Foxx as Amazing Spider-man 2's supervillain Electro. First thing you may be wondering is what's up with the blue skin and eyes and bulging veins? We already knew Foxx would not be wearing the popular green and yellow comic costume but we didn't quite expect this…
Electro's look has a hybrid feel much like the Lizard's in Amazing Spider-man 1, perhaps this Electro is an amphibious electric creature/hybrid continuing down that science heavy path started in the first movie, don't even get me started on that lovely blue glow he has going on. One things for certain with the movie currently shooting in New York we can expect a great many more pictures to trickle in 🙂
For those who have not been following here's a brief synopsis of the 2014 movie:
In The Amazing Spider-Man 2, for Peter Parker (Andrew Garfield), life is busy – between taking out the bad guys as Spider-Man and spending time with the person he loves, Gwen (Emma Stone), high school graduation can't come quickly enough. Peter hasn't forgotten about the promise he made to Gwen's father to protect her by staying away – but that's a promise he just can't keep. Things will change for Peter when a new villain, Electro (Jamie Foxx), emerges, an old friend, Harry Osborn (Dane DeHaan), returns, and Peter uncovers new clues about his past.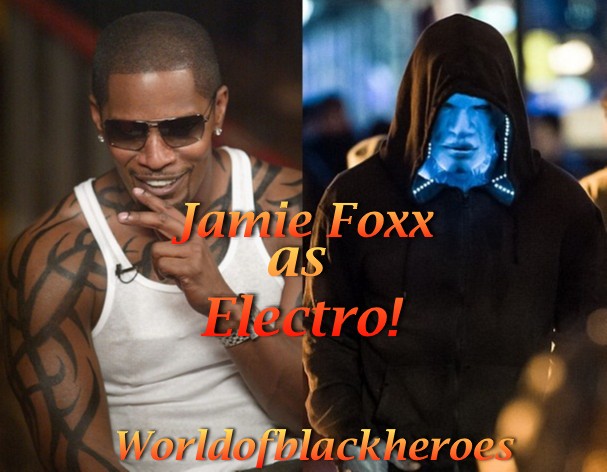 What do you think of the Electro Design?
What is he?
Sound off below!
More as it breaks!
[Source: The Daily Mail]