The Fearless Defender #3 Review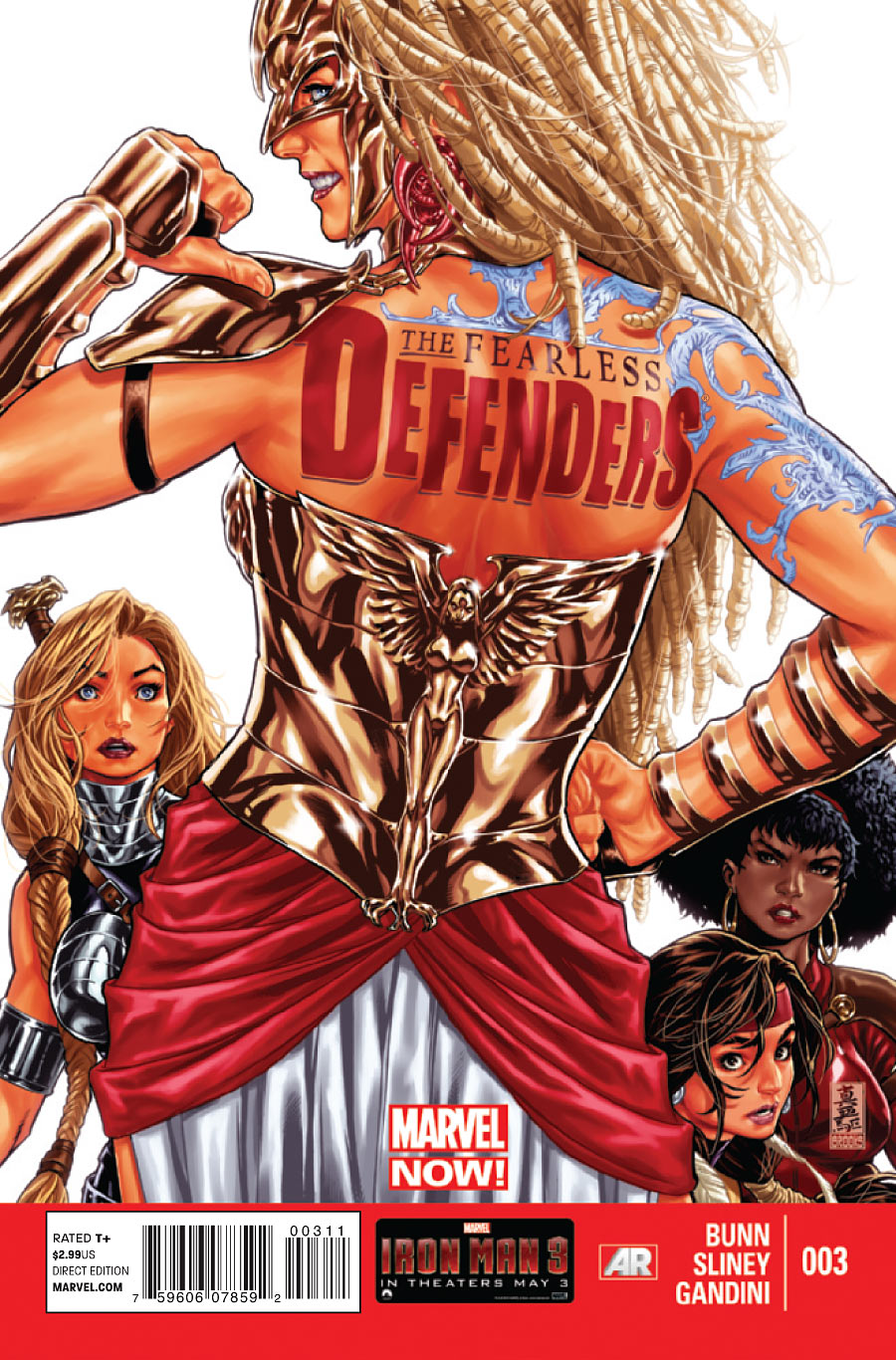 WARRIOR WOMAN joins the Defenders! Who is she? And why is she back from the dead?
Plus! A city of silent superheroes.
And: Defenders vs. Doom Maidens!
Summary
In Asgardia Hela proposes that Ares daughter Hippolyta should be used against the Doom Maidens. The All mother allows Hippolyta to join Misty, Valkyrie and normal chick. They are whisked to the town in which the ceremony of resurrection is being performed. They find the Doom maidens' resurrected and glorious battle is enjoined. Moonstar is rescued but Valkyrie is drawn to the doom maidens and they greet her as "sister".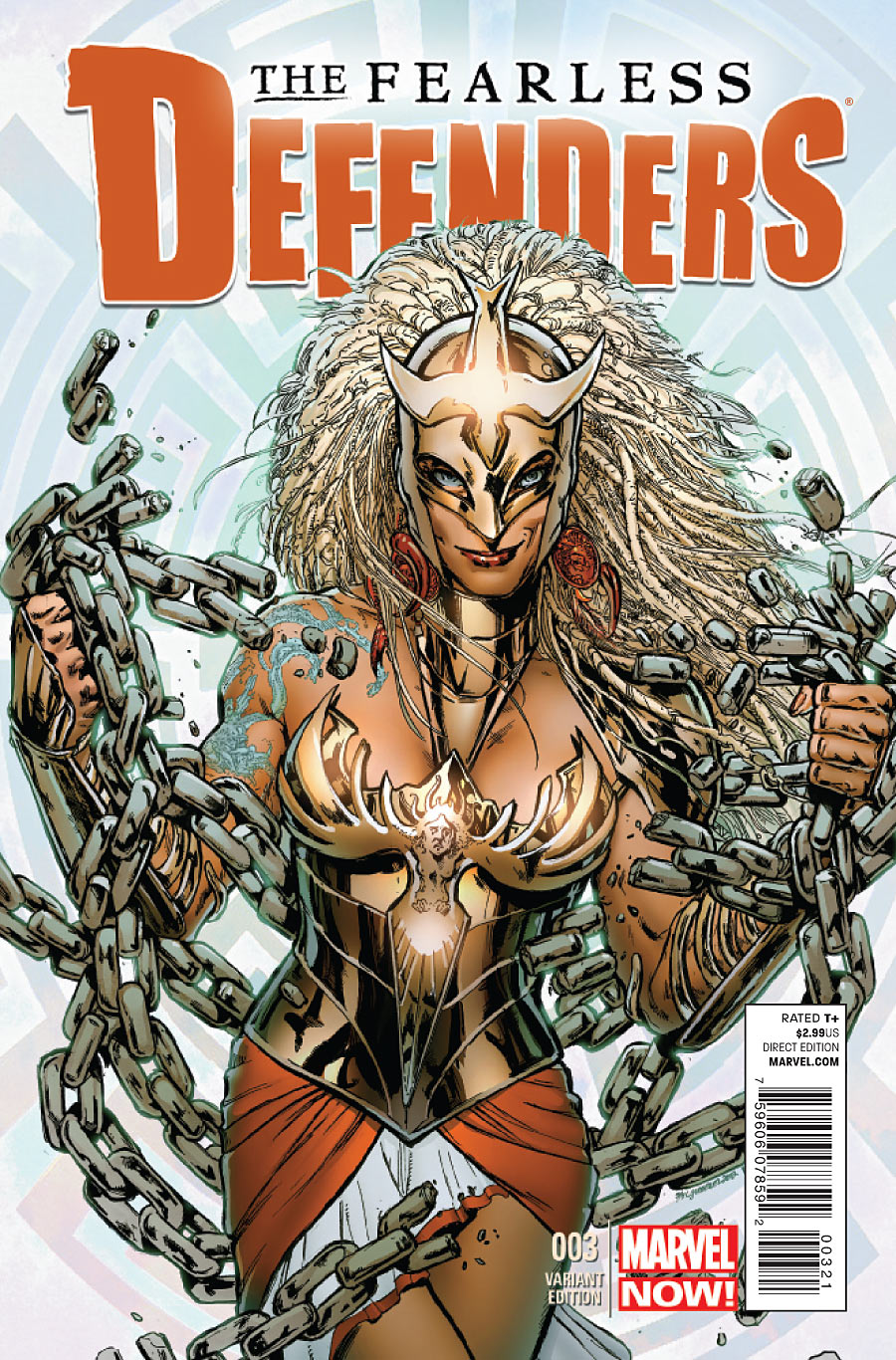 The Good
Cover- This month Hippolyta the daughter of Ares gets the spotlight as Dani Moonstar, Valkyrie and Misty playing background to her in the standard cover. The Alternate has Hippolyta by herself breaking chains with her 
Team- Hippolyta has joined, she's this teams Wolverine essentially attacking first and asking questions after. Valkyrie is our leader and Misty appears to be the voice of reason.
Art- The art is finding an interesting groove in this third issue, gone are the weird Power Ranger esque poses of Fearless Defenders #1.
Action- This issue managed to give us quite a bit of action
Villain– One thing the writers have handled very well is creating a very creepy atmosphere for Caroline Le Fay. In three issues Cullen Bunn has achieved what Shadowman (2012) five issues in hasn't. This woman has a death wish with fascinations of Armageddon mixed in. In the same breath we know she once was a normal girl whose abusive mother lead her down this path after she committed Matricide. That mention of feeding her mother to the cat also gave me flashes of a female Hannibal Lector. If they can handle her well this could become quite the enthralling female foil. 
Black Hero– Misty Knight reporting for duty, kung fu skills, bionic arm and guns all accounted for and rimed for battle!
The Bad
Same- Forgive me for nitpicking but why is it every one of these women has the same shaped head? The only thing that allows them to be differentiated is their hair style and clothes. It's as if the artist has used one template to create each woman. That does not work for me at all.
The Ugly
Overall this issue was a step in the right direction 3/5