DC Animated- James Tucker Promotion!
This just in James Tucker is the new Supervising Producer of all DC Animated projects effective immediately! Who is James Tucker? Well he's been around the toon block for awhile, credits include producer of Justice League, Legion of Super Heroes and Batman: The Brave and the Bold and director on Batman Beyond, Static Shock, Legion of Super Heroes and Superman Unbound. What's us excited is this quote:
"I'd love to use more of a variety of characters, but that's something I don't have control over," he says. "Granted Dark Knight Returns was long overdue to be adapted and I'm glad they did it and did it superbly. But beyond that, I'm not really interested in replicating, image by image, word for word, something that was in a comic book, because you can't replicate that experience or feeling. You're basically getting a secondary experience, so you have to make it your own in order to make it work as a movie. Creating films in which people are going through it with a checklist saying, 'Okay, they took that out, they took that out…" I'm not interested in doing anything like that."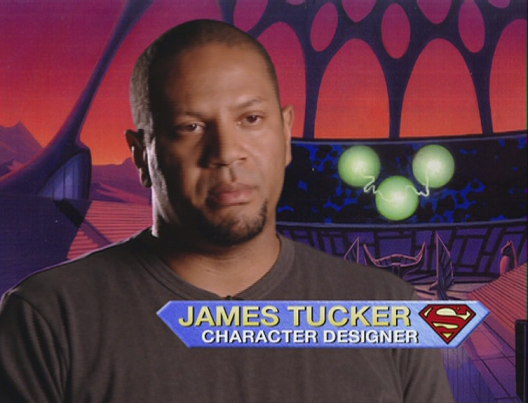 He goes on to mention using the Justice League, Batman and Superman as gateways to showcasing other characters which may not sell on their own. Some pretty interesting stuff! Here's hoping he shines a light on the often forgotten Black Superheroes and Supervillains from Dc Comics line.
[youtube=http://www.youtube.com/watch?v=ZlJlg_LILbo]
More as it breaks!
[Source: VoicesfromKrypton]