Wolverine and Storm……Again?!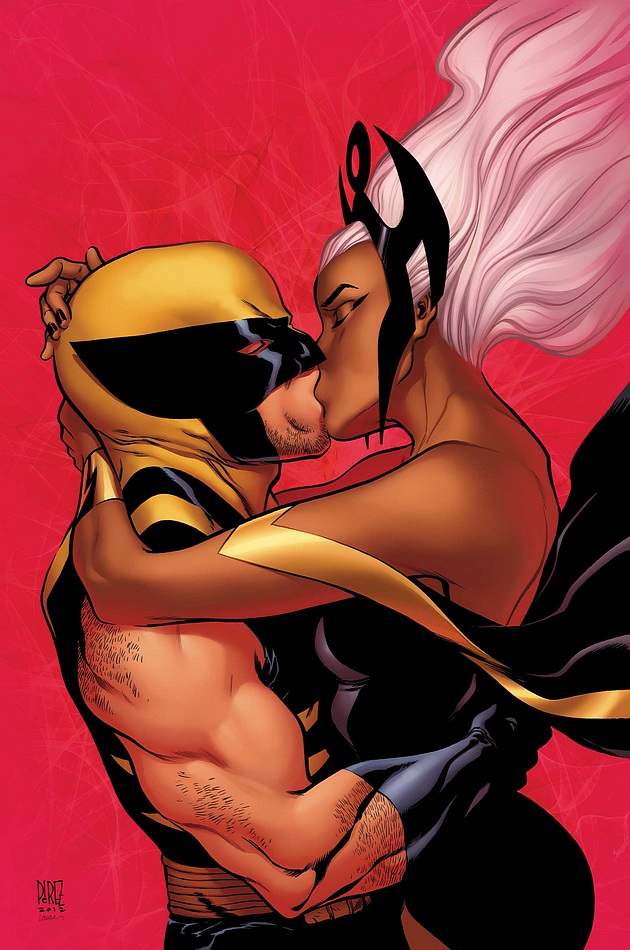 By now I'm sure most avid comic fans have realized that in light of the dissolution of Storm's marriage to the Black Panther during Avengers vs X-men that Storm will be joining not just the Uncanny X-force lead by long time BFF Psylocke but will also be joining the teaching staff at the Jean Grey institute over in Wolverine and the X-men.
[youtube=http://youtu.be/6J3OlNjBefk]
Now as the above image indicates we may be seeing the re-emergence of the Storm/Wolverine pairing last touch on in the Chris Claremont run of Uncanny X-men right before her marriage to the Black Panther. Fans may also remember they have been paired together in many alternate dimensions and produced offspring such as Torrent.
When series writer was asked about the romance aspect of Wolverine and the X-men he said

"We've been building to Iceman and Kitty going on their first date,

and there's obviously something going on

with Logan and Storm as well,"
Lowe then told us to expect ramifications for Storm and her fellow teachers in June 2013
"I just want to stress how big Jason is thinking and how big the artists are thinking.

This is a huge story that has a big ramifications for Wolverine,

the Jean Grey School, Storm, Iceman, Kitty —

this is not a time to fall off the 'Wolverine & the X-Men' train."
Let's hope he doesn't mean a rush wedding for Wolverine and Storm XD
What do you guys think of the blatant disregard for her marriage?
Wouldn't she need time to grieve before moving on?
Are you happy she may now be with fan favorite wolverine?
Sound off below or on our Facebook page!
More as it breaks!
[Source: CBR]