Akinnuoye-Agbaje Joins Thor The Dark World
Hot off the press!

Adewale Akinnuoye-Agbaje has joined the cast of Marvel's "Thor: The Dark World" as one of the lead villains, playing the dual roles of Algrim the Strong and Kurse.

In the comicbooks, Algrim the Strong was the most powerful of a race of Dark Elves, who is coerced by Malekith to fight Thor. After he's betrayed by Malekith and injured during a battle, Algrim is healed and transformed into a much more powerful being called Kurse, who is twice as a strong as Thor.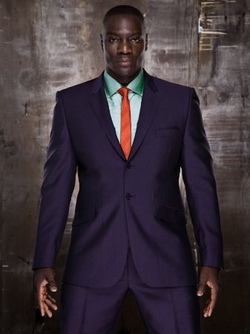 Also expect the return f everyone's favorite black asgardian Hemdall! More as it breaks!
[Source: Variety.com]