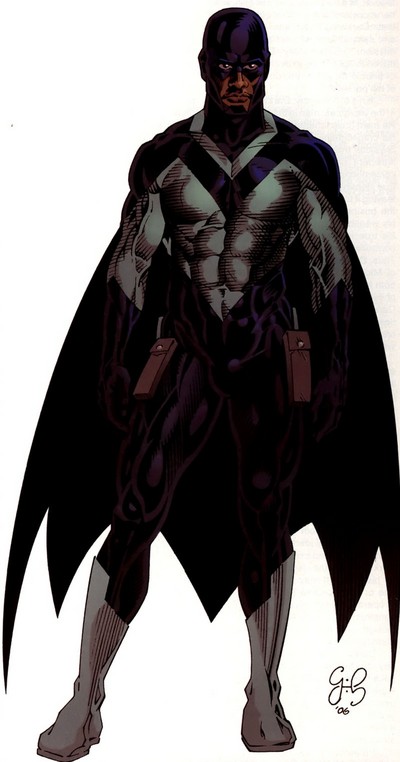 Created by:  Robert Kirkman
1st appearance: Invincible #21, 2005
Real Name: Unknown
Nationality: American
Team Affiliations: None
Legal Status: Unknown
Height:  5'11             Weight: 215 lbs.
Eyes: Brown             Hair: Black
Relatives: Unknown
Skills and abilities: Skilled hand to hand combatant.
Powers: Darkwing possesses the ability to access an alternate dimension called the "shadowverse" which links points on Earth using shadows as its entrance and egress points. Stepping through a shadow allows him instantaneous travel from one point to the next.
Biography
Originally the sidekick for the original Darkwing. When his predecessor was killed by Omni Man he took up the mantle and set out to rid his city of crime. This however involved killing all the criminals for a more permanent solution to recurring villains. He fought Invincible and was defeated and jailed. He was later freed by the Guardians of the Galaxy much to Invincible's dismay.