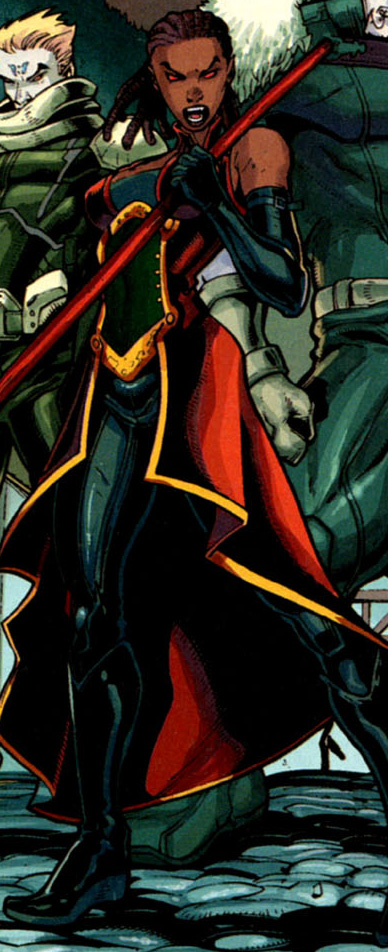 Publisher: Marvel Comics
Created by:  Victor Gischler and Jorge Molina
1st appearance: Fear Itself: Hulk vs. Dracula #1, 2011
Nationality: Unknown
Team Affiliations: The Forgiven
Legal Status: Unknown
Height: 5'9              Weight: Unknown
Eyes:  Red                 Hair: Brown
Relatives: Unknown
Skills and abilities: Gifted hand to hand combatant and martial artist especially with the staff.
Powers: As a vampire she has superhuman speed, strength, sight, smell taste and a regenerative healing factor.
Biography
A member of the Vampire team formed by Raizo Kodo formed in hopes of teaching vampires that they can survive in peaceful co-existence with humans by way of feeding on animal blood. It's unknown how long she has been with the team but she was able to hold her own against the X-men's Storm and Lady Bullseye.