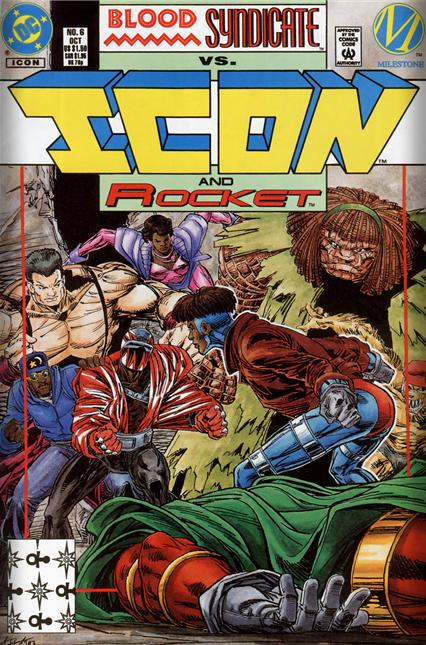 Summary
Icon is about to be done in when Rocket comes to the rescue. She holds her own briefly before being overwhelmed and Icon saves her. They all call a truce and Icon speaks with DMZ about being stranded on the planet. Icon and the blood syndicate leader cease fighting and meet in the middle of both their territories. They call a truce once Icon asks them what they plan to do with their power now that they have all of their territory to themselves.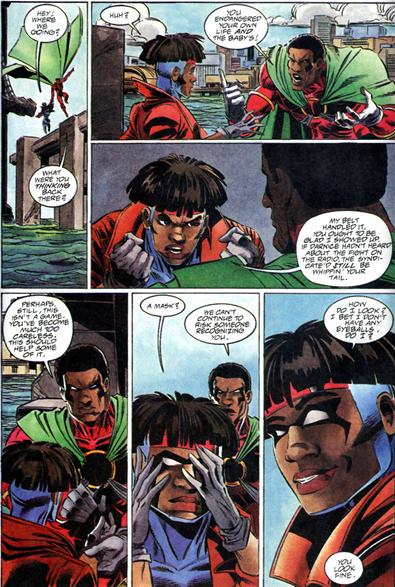 The Good
Action heads this is your issue! Lots of action with the exposition cut back to expose a lovely tale which struck a great balance.
Icon makes a great symbol to aspire to but not a very practical relatable day to day man. He's far too aloof more often than not. This issue was good in using him in small doses, he's great at giving speeches and when he does so he's great!
Raquel shows here why she's the go to girl and the person carrying this series. When she walks up to the blood syndicate talks to them on their level posture and all they can't do anything but just stand and stare. They eventually do decided to knock her around but this shows two things 1) her feistiness and 2) the difference between relating to people from a high horse like icon as opposed to Her who spoke to them in the language and style they are familiar with.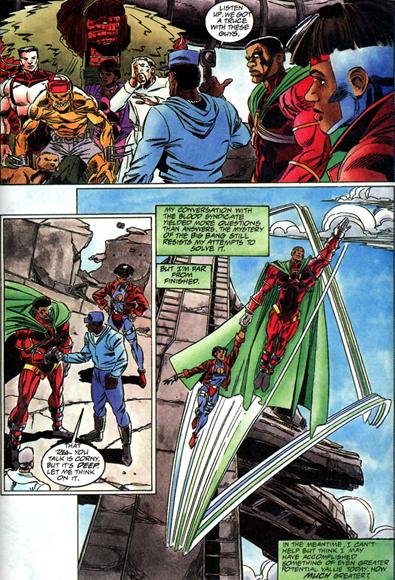 Again she shows why she is a hero to watch as she never back down from a fight and can more than hold her own against just about anyone even if just briefly. She also shows her selflessness in all but sacrificing herself for Icon in this battle.
The pissing contest between Icon and Wise son was also quite good and showed a more human side to icon than we've seen before. His concern for her unborn child and her own well being was also very humanizing and well written. Icon also shows that he's more powerful than we've given him credit for thus far, which bodes well for his fight showings in the future.
The Bad
Art was ok…adherence to style is one thing but c'mon!
The Ugly
4/5