It's Morphin Time- The Karen Ashley Interview
There's allot people don't know about Karen Ashley, sure she was the first black female power ranger during the heights of the 90's "Power Ranger mania" but she has the often forgotten talent of singer and dancer coupled with a mind that churns out a variety of scripts whether it be movie or sitcom. Sit back and don't let her "girl next door charm fool you she's the real deal!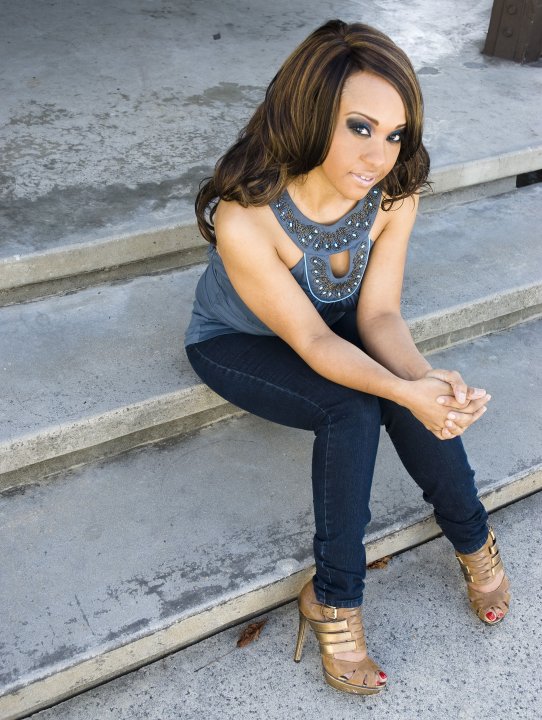 Q) Welcome Karen, I can't tell you how thrilled I am! For those who may not be familiar with who you are, could you tell us a little about yourself?
I'm just a normal girl with a dream to be an actress and entertainer. I'm from Odessa Texas and was raised in Dallas Texas. I live in LA and love the weather and hate the traffic here 🙂
Q) How did you break into show business?
I got my first big break in a group called KRUSH. We got signed to A&M record and were on the Mo. Money sound track. while in the group we all auditioned for parts on Sister Act 2 and did not get them. What I did get was the desire to be an actress and the rest is history.
Q) Tell us about K.R.U.S.H, how did the group form and what does it stand for?
It stand for Keep Reaching Up some How and we all lived in Dallas Texas.. We formed the group at Six Flags while taping a local dance show.
Q) What was the experience like working with K.R.U.S.H?
KRUSH was a good and bad experience. It was good because my work ethic came from how hard we worked. It was bad because our dream of releasing our album never came true. It was hard to always have to compromise in a group and it was a lot to deal with at such a young age.
Q) Do you still sing? Would you go back to the music business?
I still sing but I really don't have the desire to sing anymore professionally. That's what I say now but who knows what the future holds.
[youtube=http://www.youtube.com/watch?v=BqwcM4-5BhA]
Q) What happened to K.R.U.S.H? Was the group dissolved or did you guys just separate for creative reasons?
Both! We were dropped from our label after being signed for 5 years and through those 5 years we grew up and we grew apart. It was the best thing that happened to me because I got Power Rangers 2 months later.
Q) Any regrets in regards to your music career?
No regrets! It was so much fun and I have fond memories of being in KRUSH
Q) How did you land the role of Aisha Campbell on Power Rangers?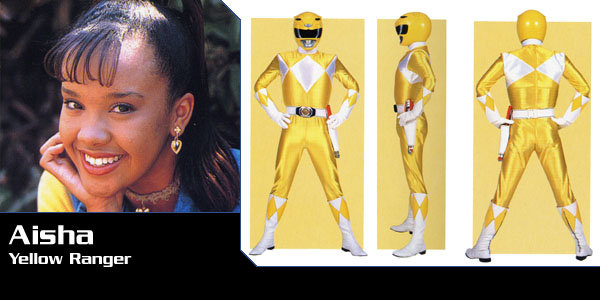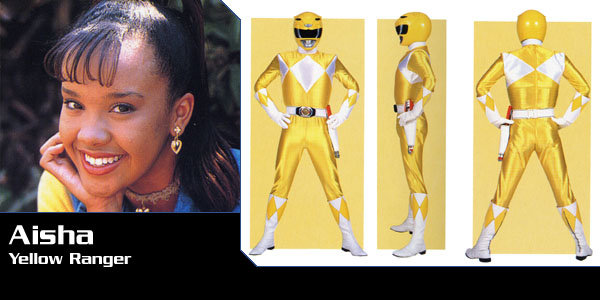 I went to an open casting call in Dallas. There were thousands of people there and I guess I was what they were looking for because 4 days later I had a call back in LA and got the part.
Q) How did your life change after being cast?
It changed completely. I moved from Texas to LA. I was away from my family for the first time. It was 12-15 hour days and a lot of hard work.
Q) Your role as Aisha Campbell on Power Rangers is your most popular…….who was Aisha Campbell?
she was the girl next door. Always positive and always wanting to help people. She was the kind of girl we all would want to be like, She was a super hero!!!
Q) What was the experience like working on, arguably the most popular incarnation of power rangers at the height of its success?
It was a whirlwind. I was not familiar with the show so when I first got the job I was just excited to be moving to LA and have an acting job. I had no clue how popular it was until after we shot the movie.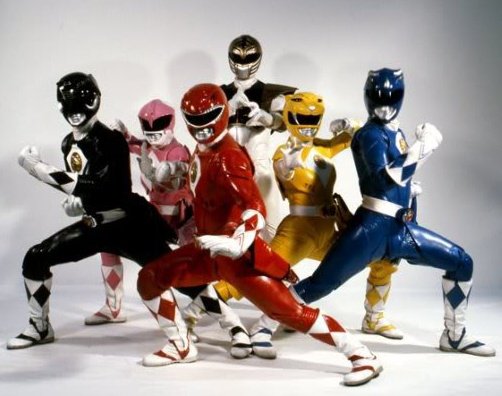 Q) Tell us about working on the Power Ranger movie.
The movie was an amazing experience. it shot in Sydney Australia and I had never even been out of the country. It was the most beautiful place I has ever seen. I was so happy to be apart of that shoot. I made a lot of friends and since we had only been on the show a few months prior to shooting the movie "we" as a cast really got the chance to know each other and become very good friends.
Q) Funniest moments as a Power Ranger?
Just hangin on the set and acting stupid. During a long day you couldn't help but loose your mind a little. we would all joke around all the time to pass the time.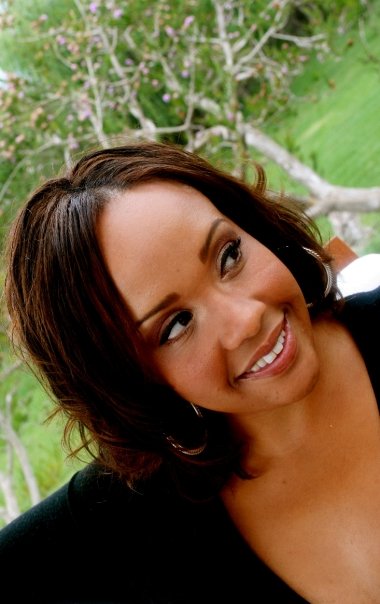 I look seeing and hanging with all my old cast members. We try to hang out as much as we can but we all have very busy schedules. It's also really nice to meet all the cast members from the different seasons. I had never met any of them so it was very cool to get to know them all.
Q) Why did you leave the Power Rangers series?
It's no secrete that Saban did not pay us well at all and after about a year of being on the show they started to not treat us well at all, I felt it was time and decided to go.
Q) What do you regret most about your time on Power Rangers?
Nothing! no regrets!
Q) Fondest memories of being a Ranger?
I can't pick one but the whole experience in Australia with my cast was priceless.
Q) Tell us about Life after Power Rangers.
I have continued to be an actress and have great success bouncing around as a guest star on different TV show. I formed my own production company quite a few years ago and have had the pleasure of producing, acting and writing my own projects.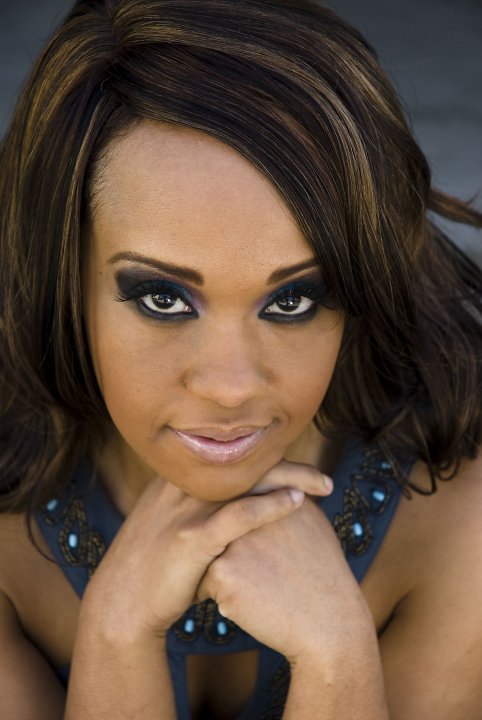 Q) Do you think Power rangers opened or closed doors for you?
Definitely opened doors for me. who else other than my fellow cast mates can say they were on the #1 kids show in America. we have a loyal fan base that after MANY years still shows up to conventions and tells us that our show changed their life. It's amazing still to this day the impact we had on kids and I would not trade that accomplishment for nothing in life.
Q) You've appeared on "Hanging with Mr. Cooper," "The Parkers," "Kenan and Kel," "One on One," and had a recurring role on "The Steve Harvey Show." What were those like?
They were all really great experiences. I learned something new on each and every show. It was different to go on a show and not know anyone and then after a week have experience and worked hard with a group of professionals. you really got an inside look at what made each of those shows so popular. everyone had their own way of doing things and that can really shape you as an actress. I learned so much!
Q) Your Hanging with Mr. Cooper was heavy stuff; you actually died at the end. What impact do you thing that episode had on television at the time?
It was a huge impact. Back then it was rare for a sitcom to talk about Gang Violence let alone have a character killed. People always bring up "Hangin with Mr. Cooper", it was very memorable for a lot of people. It really touched allot of people too.
Q) What was your favorite project after Power Rangers?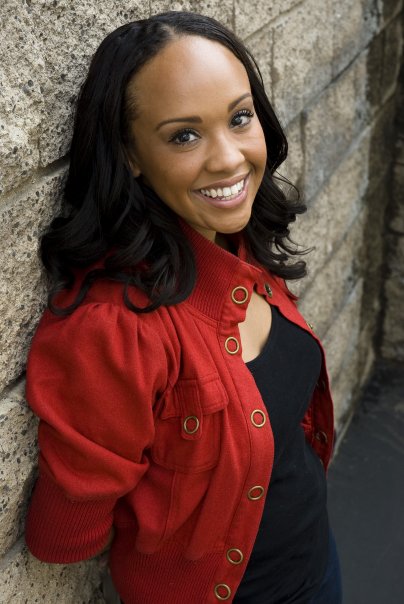 So Far my favorite projects have been my own. I love to write, create and see a project or idea you had come to life. It's the most amazing thing ever!
Q) What kind of work have you done for Disney and Nickelodeon?
I did a Halloween special for Disney and Kenan an Kel was a Nick show.
Q) How many movies have you worked on?
Probably 6 or 7 I'd have to look at my resume 🙂 LOL
Q) (LAUGH) Could you tell us about them?
They were all different. everything from a comedy to a horror film. I love the challenge of becoming many different characters.
Q) What can you tell us about GAG Order Films?
GAG Order was my old production company. We produced 2 films together and I decided to strike out on my own and I created KASH Pictures. still very good friends with my old partners at GAG Order
Q) Any new projects you want to share with us?
Yes, KASH Pictures is in the development stage on a new sitcom names Grown Ups. Check out our fan page on face book and spread the word. we should be shooting a sizzle reel next month, shopping the show next year to different networks and hopefully bringing it to a TV near you soon!!!
2011/2012 holds many things. First off is 'Grown Ups' a sitcom I co-created and wrote. I will be executive producer. We are in the early stages but very excited about getting the sizzle reel, pilot and finally finding a TV home for this project.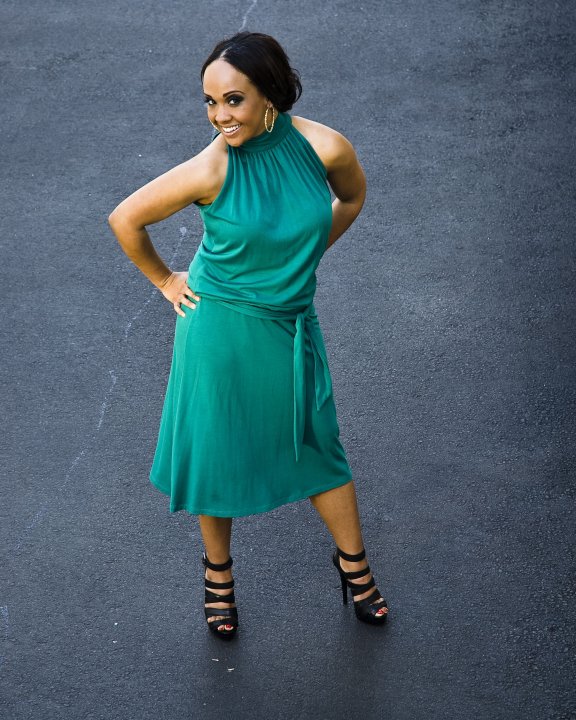 Q) That sounds cool! Tell us a little about Grown Ups. What's it about? cast crew etc?
Grown Ups is a sitcom about 3 friends venture into business together. Along the way they not only realize they need each other but they also need the help of their friends and family to create the "Hottest Club" in Los Angeles. This show is more mature but a lot of fun. Imagine a cross between "3s company" and "The Game".
Grown Ups has an amazing cast: Wesley Jonathan, Karan Ashley, Alisa Reyes and Anneliese Van derPol. Many more cast members coming soon. Stay Tuned!!!
Thanks for taking time out of your busy schedule to chat with us Ms. Ashley! We look forward to your next big project!