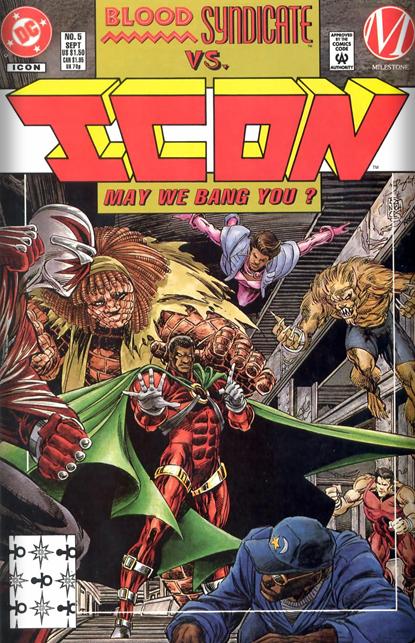 Summary
Rocket laments that her life may have just become a best seller, superhero, expecting a baby, and her Grandmother has found out she's pregnant and her mother will pretty seen as well.
Elsewhere Icon and Blood Syndicate fight and He recognizes that one of their members is an alien like himself stranded on this planet.
Rocket's grandmother explains to her how she came into this world and laments that if she keeps the child she will have to grow it herself.  She confronts the would be baby father with disastrous results.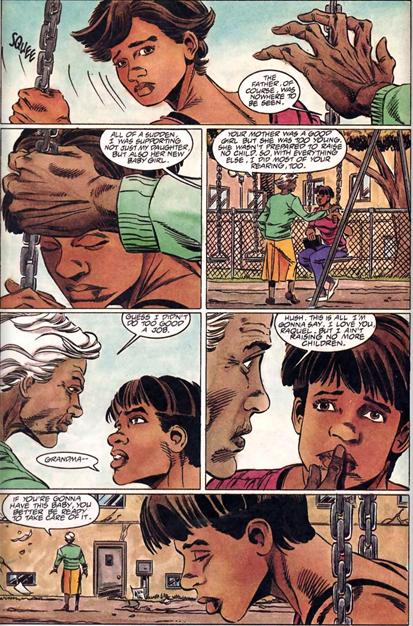 Icon is left at Blood Syndicates mercy when he refuses to go all out and they are out for blood. As he lays unconscious they decide to kill him.
The Good
Great action for those who desire more beat downs for their bucks! The blood syndicate are shown as a very capable team and all their powers are used to great effect, it was also nice seeing that Icon is not the only Alien on our planet. They also came off exactly as a bunch of thugs and gang bangers who happened to now have powers. They also don't trust Icon thanks to his rescue of the mayor and his very proper manner of speaking which is predictable. Anyone who knows ghettos or rural areas knows if you speak differently you're the "alien" and treated as such.
The speech of Rocket's grandmother to her was moving and also very relatable as children often make the same mistakes their own parents did and in cases like teenage pregnancy the girls usually get sassed about being just like their mothers. It's a psychological thing though as abandoned women are usually attracted to men who will abandon them and abused become abusers. It's the nature vs nurture debacle.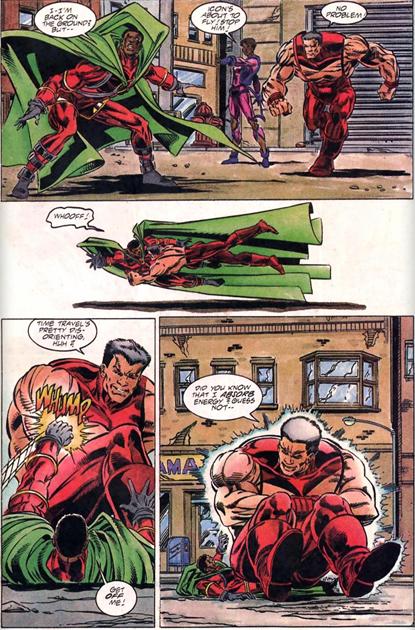 I also loved seeing the would the baby father and the dreaded question every man has asked at one point or another "is it mine?" lol that brought back some very funny memories for me dating back to high school. Great stuff McDuffie! 😉  also of note was the trip down memory lane with the boyfriend's hair style lol a jersey also known as kid and play back in the 90's, thanks for the memories Duff 🙂
Art continues to hold true to series standards.
The Bad
Icon again gets his ass handed to him although that may be an exaggeration on my part 😛 but seriously he's been slapped around every issue thus far. Perhaps McDuffie is poking fun at the "superman" mythos 🙂
The action seemed to take over most of the book when frankly Icon really ain't that entertaining without Rocket front and centre.
The Ugly
3.5/5