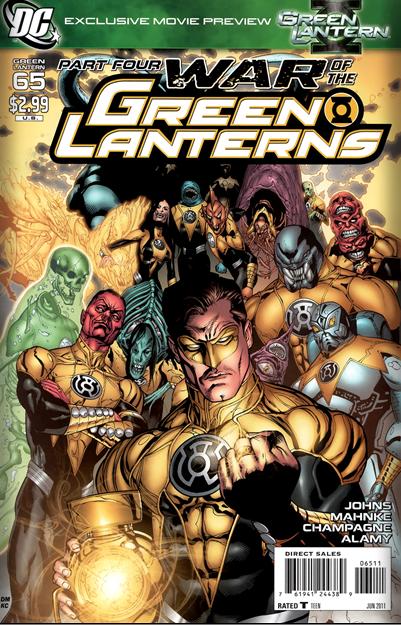 Summary
Kilowog is bound and tortured by Krona who's curious how he resisted possession. Krona learns of all those resistant before infecting him since he's so close to the source now. Still stranded Guy and Hal bicker before finding the hideout and their ship. Hal takes off toward Oa to find Kyle and John. Once they arrive their ship is destroyed and both take off in an escape pod and find our boys. With no way of defending themselves and getting to Krona fast enough, Hal proposes they use of the rings he took from Green Lantern #64. John gets purple/compassion, Kyle blue/hope, Guy red/Rage and Hal Yellow/Fear. Now they get ready to stop Krona.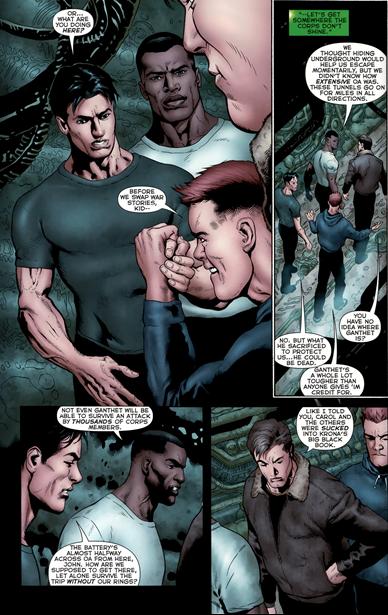 The Good
Hal and Guy– Hilarious exchanges between these two the whole issue. Best moment? Hal is flying an escape pod with scarcely enough room for Guy to stand behind him without touching….Hal says "That better be your belt" the look on Guys face? Priceless! LOL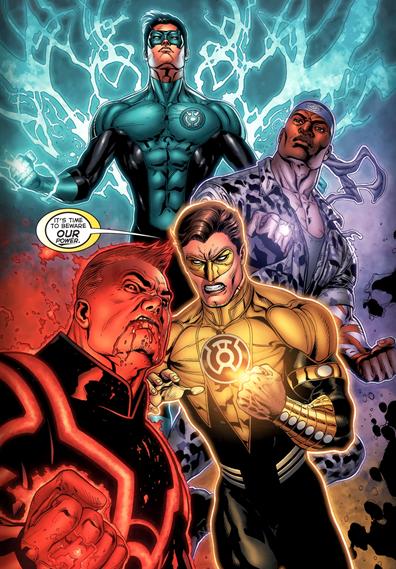 Cover- A yellow clad Hal flanked by Sinestro's Corp looks mighty fine indeed!
The Bad
Alternate cover- sucks
The Ugly
3.5/5