Static Shock after Flashpoint!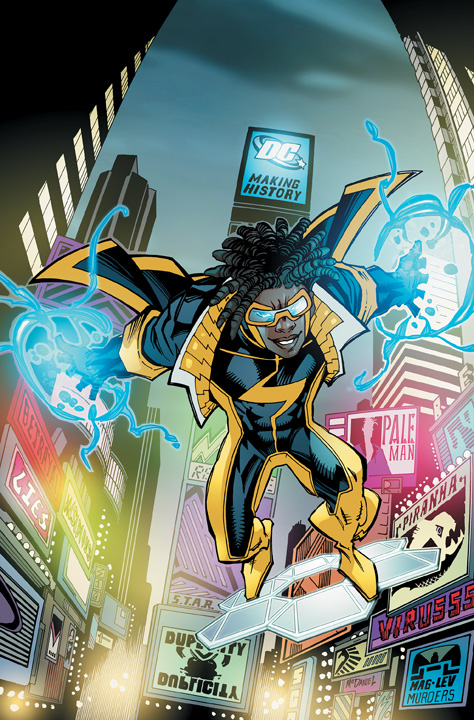 Virgil Hawkins has been gifted with incredible electrical powers. Adopting the persona of Static, he faces super-powered street gangs, raging hormones, homework, and girls in STATIC SHOCK #1, co-written by John Rozum and Scott McDaniel, with McDaniel also illustrating.
This is what will become of Virgil after Flashpoint. Dan Dido had this to say about the new series
With Static Shock, you're bringing on long-time Milestone writer (and current Xombi scribe) John Rozum on board. Is this mostly a Static showcase or will we be seeing the greater Milestone universe?
DD: John and Scott McDaniel are writing together, and Scott's brought a great dynamic energy to his art. One of the primary things we've done with Static — just to show that we're positioning him a little differently — is to take him out of the Dakota setting and place him firmly in New York City. There's a chance you'll see other Milestone characters, but we really want to make Static a primary hero of the DC Universe.
Source IO9