Fred Van Lente is one of those writers who's consistency has caught my attention over the years. As a New York times best selling author with an exclusive contract with Marvel comics and a range of writing credits which include Cowboys & Aliens, Marvel Zombies 3 and  Incredible Hercules among others. I wanted to take a sneak peek inside the mind of this celebrity writer  before the new Alpha flight series debuts and the new Power man and iron fist series ended.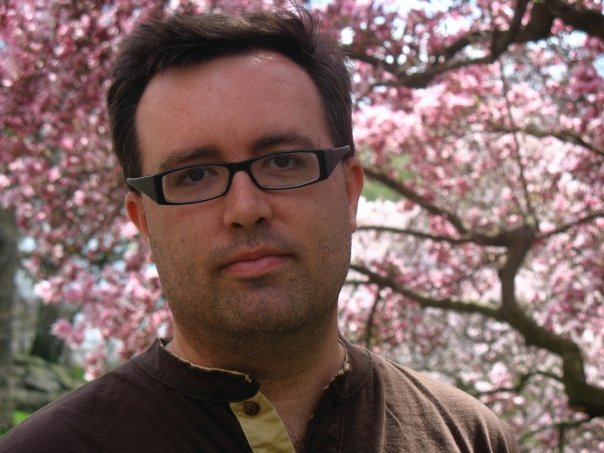 Q) Welcome Fred and thanks for taking time out of your busy schedule to do this interview with us.  Tell our readers a bit about yourself.
I write comics and like long walks on the beach. And mean people suck,
don't they?
(Laugh) They sure do
Q) Who was your favorite superhero growing up?
I'd have to say Spider-Man. My parents got me those color 1970s Pocket Books reprints of the Lee/Ditko run and I literally read them until
Yup. I've also written much of the Marvel Adventure kids' line, Power
Pack, the official prequel to the Captain America movie, MODOK's 11,
Taskmaster, Marvel Zombies, Power Man & Iron Fist, Dead Avengers,
Chaos War, Prince of Power, the new Scorpion — and that's just for
Marvel.
I like to stay busy. It keeps me off the streets.
Q) What do you think were the highlights of your X-men Noir
  mini-series?
My buddy Dennis Calero and I traveled New York City to capture photo
reference for the city. The Hellfire Club mansion was the Morgan
Library, the interior of the Empire State Building radio tower looks
as it does today, and we toured Roosevelt (then Welfare) Island with
the local Historical Society to invoke the Angel's prison home.
Q) What were the highlights of your run on the Incredible Hercules?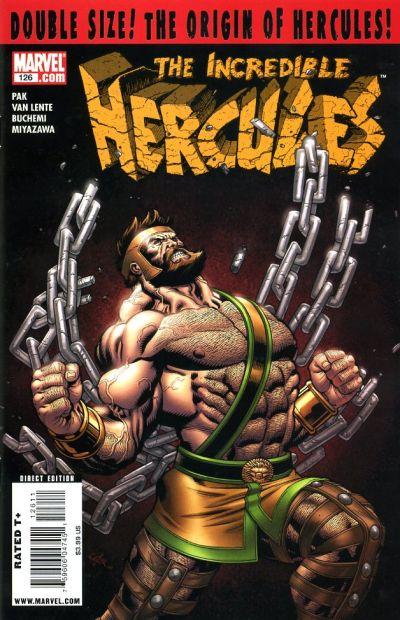 I really enjoyed doing that series — the whole three years-plus run
was pretty much something Greg and I conceived of early on, and it was
awesome to be able to execute the entire series through Chaos War.
Q) What were the highlights of your run on the Amazing
  Spider-man?
I enjoy rehabilitating seemingly lame or forgotten villains and making
them badass again. I tried to do my small part to turn Spot,
Chameleon, Sandman and the White Rabbit into something resembling
formidable threat.
Q) How does Chaos war change the marvel landscape?
It de-powered Hercules, but he is still going strong with the most
formidable mythological weapons in Greek history and going medieval on
crime's ass in the new HERC series. It also resurrected ALPHA FLIGHT,
who will be reborn in a new series in June.
Q) I enjoyed the "Shadowland: Powerman" series quite a bit.
Why did you decide it was time to have a "New" Powerman?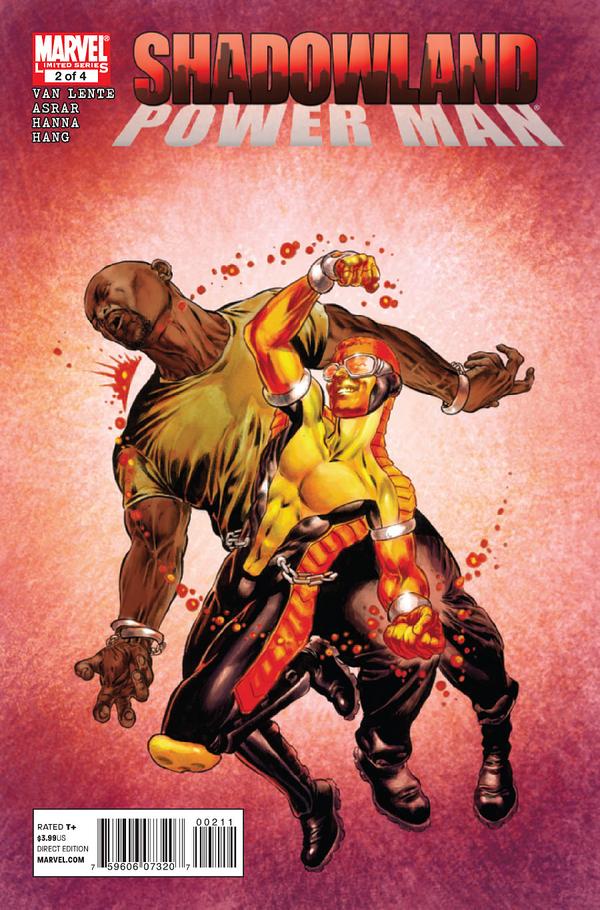 It seemed like the name as lying around with nobody using it –Luke
Cage having dropped it long ago– so SHADOWLAND seemed like a good
opportunity to do that. I thought making the new Power Man a direction
contrast with Iron Fist — letting him absorb chi the way Danny Rand
can channel it — would be cool too. And the Marvel Universe could
always use new and awesome heroes of color.
Q) For that series you brought back many classic Hero for
 Hire villains like Mr. Fish and Comanche, why is that?
I thought they were awesome! I read both volumes of the Luke Cage
Essentials (pretty much the whole run of his series until Iron Fist
joined) and was just impressed how well they held up. No one had seen
them a while, so it was time to put 'em back into a rotation.
That's a great question. I'd have to say … Comanche, because he is
simultaneously offensive to so many races. And he is an archer with a
sweatband. Pure 70s!!
Q) What exactly are the "New Power man's" powers?
He can absorb the life force — the chi — in all things, and channel
them through his punches. What he hits, explodes. So yeah, he's pretty
badass.
At the end of Shadowland, Iron Fist took Power Man as an apprentice
and puts him to work at the Rand Foundation, his charity, where they
become non-profit heroes-for-hire.
Q) How is the new series different than the original?
Well, there's a big age difference between this Power Man and Iron
Fist, of course. Vic Alvarez — the new Power Man — doesn't feel like
he needs a teacher, and barely listens to Danny at all. Danny has to
figure out how to deal with this kid — it's bad enough most kids
think they're invulnerable, but Vic actually is!
Q) How is it similar?
It has the same 80s buddy team up feel of the original — Power Man
and Iron Fist have to solve a mystery after Danny and Luke's
secretary, Jennie Royce, is accused of a murder she didn't commit (or
did she?) — the slaying of Crime-Buster, a rival hero-for-hire from
Kurt Busiek's run on the title.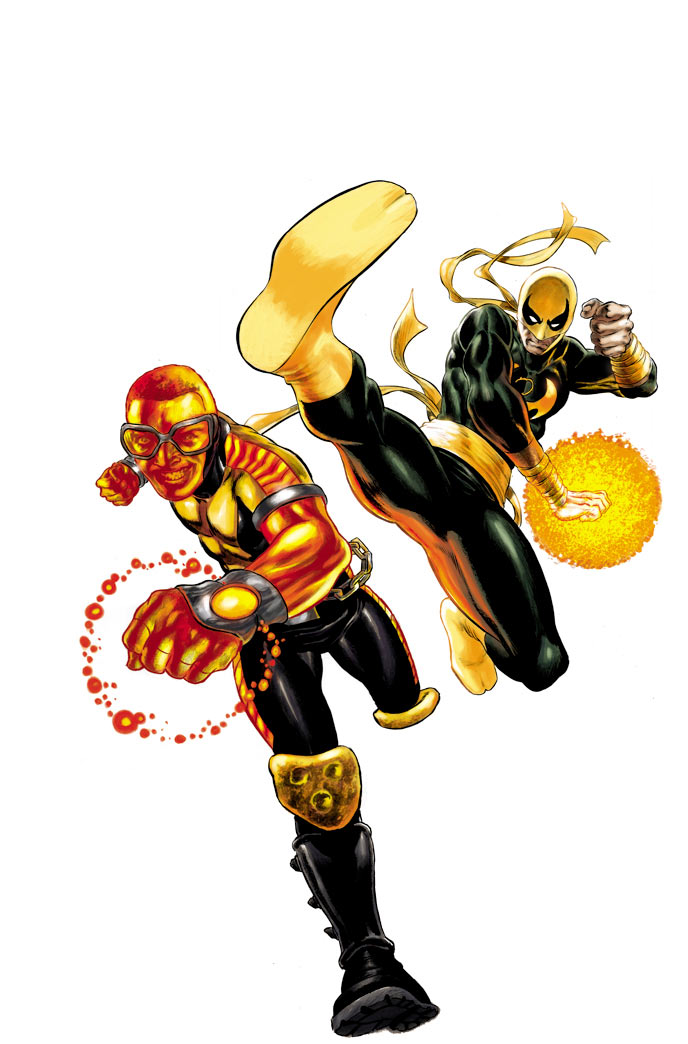 And they keep fighting insane villains, just like in the original —
but I made up my own, like the Don of the Dead and Pokerface.
Q) Tell us about your newly introduced Villains "Commedia
  Dell'Morte".
They are a theater troupe cursed by Dr. Strange's old enemy Baron
Mordo for trying to steal from him. Their souls were trapped in their
masks and they are condmened to kill a person a day for all eternity,
and thus have become Europe's greatest assassins. They are involved in
Crime-Buster's murder somehow, but don't think you know the solution
until the final reveal.
Q) What can we expect from Victor Alvarez in the future?
He will be appearing in a backup story with other teen heroes written
by me in FEAR ITSELF: THE HOMEFRONT and he may very well be joining a
certain a certain super hero school…
Most excited for ALPHA FLIGHT, one of my all-time favorite Marvel
titles, premiering in June from me, Greg Pak and Dale Eaglesham.
Q) What's the experience been like working in comics?
It's better than getting a real job, that's for sure. Also, I've made my best and closest friends in this industry.
Q) Why do you think is it important to have black Superheroes?
Because everyone of every background needs heroes, and the genre, which is so quintessentially American, should reflect every aspect of our nation's culture and heritage, in which African-Americans have played such an enormous part.
Q) Tell us something you've never told anyone else in an interview before.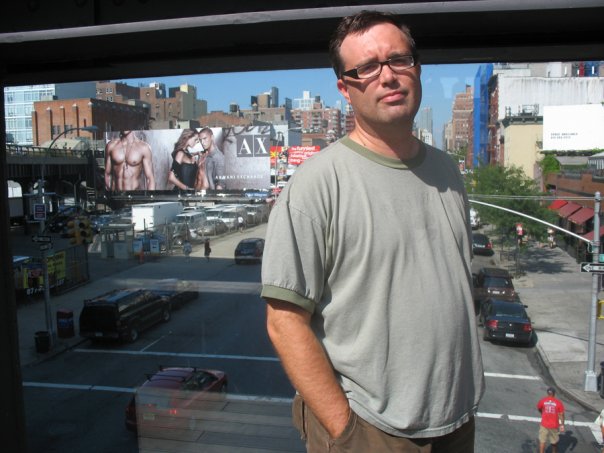 I'm sitting next to Nick Spencer (MORNING GLORIES, JIMMY OLSEN, soon
ULTIMATE X-MEN) while typing us at Free Comic Book Day in Acme Comics
(Greensboro NC) and when I read this question out loud, Nick saiod
"Ooooooooh!"
And as he just pointed out, I not only told you something I've never
told anyone before, but also something I'll never be able to tell
anyone again.
(Laugh)
Thanks for your time Fred and we look forward to buying and reading your next project.
Thanks for the support!