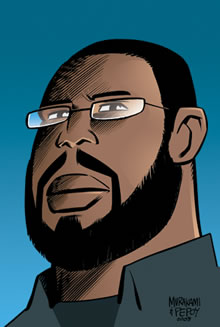 This is the most shocking thing to happen in a long time 🙁  News across the internet says Dwayne Mcduffie, creator of the Milestone line of comics which included characters such as Static, Hardware and Icon past away on Monday due to complications one day after he turned 49.
DC Comics Co-Publisher Dan DiDio has left the following statement via the company's Source website:
"Dwayne McDuffie left a lasting legacy on the world of comics that many writers can only aspire to. He will not

only be remembered as the extremely gifted writer whose scripts have been realized as comic books, in television shows and on the silver screen, but as the creator or co-creator of so many of the much-loved Milestone characters, including Static Shock. The industry has lost a true talent.

Our sincerest condolences go out to the family and many friends he leaves behind."

– Dan DiDio, Co-Publisher, DC Comics
I'm still in absolute shock. He was set to appear at Reggie Hudlin's launch party for his website Reggies world. What most of you guys don't know is that Ive been in talks with Mcduffie since last September to interview him but we never could get our schedules worked out…now…we never will… 🙁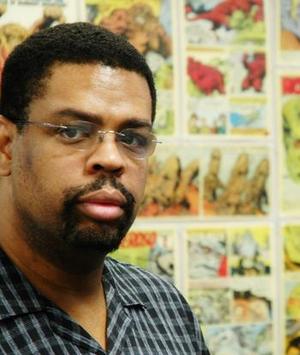 The plan was to review one milestone comic every Monday in what was to be called "Milestone Monday" In honor of this great talent 🙁 I think it's safe to say Mondays will be dedicated to Milestone comics and Dwayne Mcduffie from now on.
Facts: McDuffie also produced Justice League unlimited and the hit show Ben 10, he also had all star superman see release this week. Lets all say a prayer for his family as we mourn the loss of a founding father of Black superheroes.
Read more about this shocking death at CBR and Comicbook movie