Publisher: Marvel Studius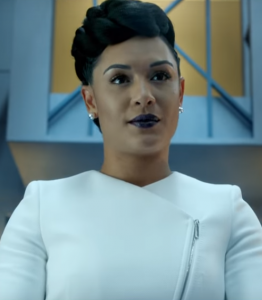 Created by: 
1st appearance:   X-Men Annual Vol 2 #3, (October, 1994)
Nationality: Unknown

Team Affiliations: Hellfire club

Legal Status: Unknown

Height: Unknown                   Weight: Unknown

Eye color:   Brown           Hair color: Black

Relatives: Unknown

Skills and abilities: Unknown
Powers: Reeva is a mutnat  Sonic Destabilization: Reeva can generate a high note from her vocal cords that directly affects the brain's neurochemistry. Her sonic scream is capable of scrambling brains
Biography
A smart, charming, authoritative, elegant, beautiful woman who is ruthless in her efforts to fight for her people. She leads an elite band of followers and has a soft spot for her new recruits but is still capable of extreme violence in defense of her vision.