Marvel's NIGHTWATCH – Movie Incoming?!
Its been a great year for black superhero fans. Black Panther is demolishing records, chaning what it it menas to be a "Black Superhero flick". Black Lightning is also dominating the TV Scene. Black Panther comics and accordking to some of my indie comic friends African Steampunk and futurism is selling like hot cakes! Hot on those heels comes this announcement about Sony Pictures giving the greenlight to 90's Black Superhero Nightwatch……
Nightwatch debuted in 1993's Web of Spider-Man #97 by Terry Kavanagh, Derek Yaniger, and Alex Saviuk, and went on to have his own solo series for a short time. He was prominently featured in the "Maximum Carnage" crossover event. After dying, Nightwatch returned recently in She-Hulk.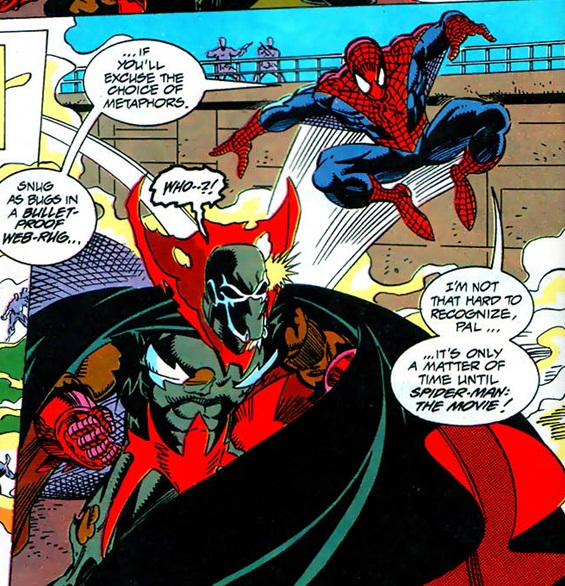 ~DIG DEEPER INTO NIGHTWATCH HERE~
A movie adaptation of Marvel Comics' Nightwatch is in development at Sony Pictures with director Spike Lee and screenwriter (and current Luke Cage showrunner) Cheo Hodari Coker, according to The Hashtag Show. The purported film would be part of Sony's tangential Spider-Man family of movies which includes Venom and Silver & Black.
[Source: Newsarama]