The Avengers Assemble in Infinity War Poster!
This beauty was unveiled recently and man it is gorgeous! It shows all the major players  and the very first meeting of years of carefully crafted character work. This is going to be good!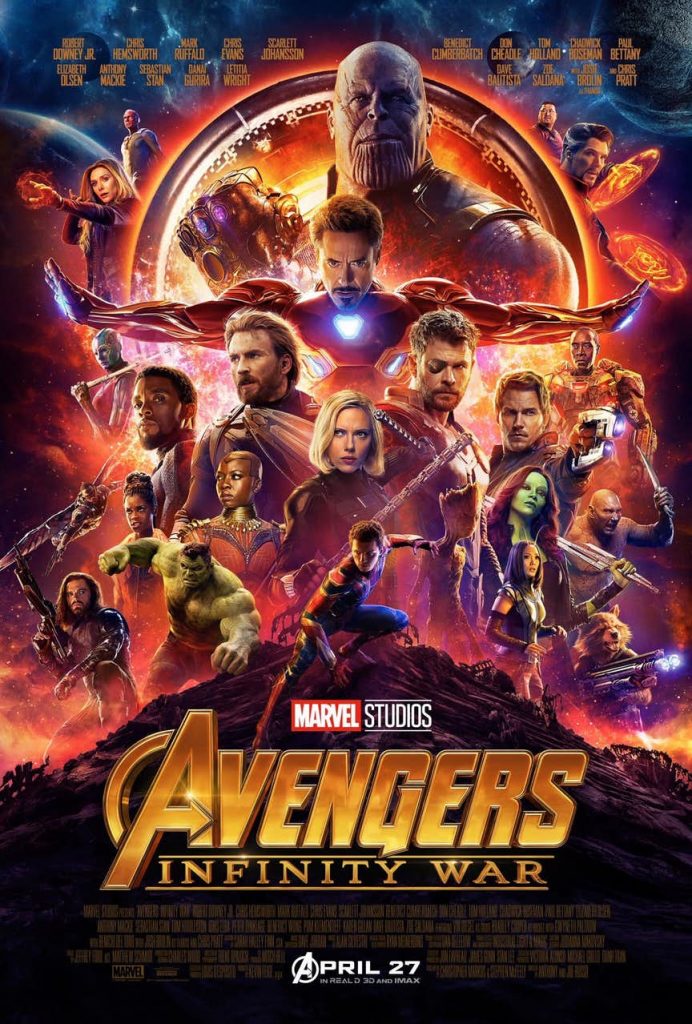 Directed by Joe and Anthony Russo, Marvel's Avengers: Infinity War stars Robert Downey Jr., Josh Brolin, Mark Ruffalo, Tom Hiddleston, Chris Evans, Chris Hemsworth, Jeremy Renner, Chris Pratt, Elizabeth Olsen, Sebastian Stan, Benedict Cumberbatch, Paul Bettany, Samuel L. Jackson, Cobie Smulders, Benedict Wong, Zoe Saldana, Karen Gillan, Vin Diesel, Dave Bautista, Pom Klementieff, Scarlett Johansson, Tom Holland and Anthony Mackie. The film opens April 27.