Meet The Independents: Jazmin Truesdale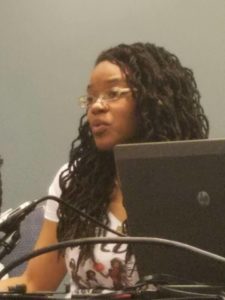 Jazmin Tryesdale has a truly amazing story. Although her original plans for her career saw changes; she once envisioned herself working in corporate America; she found her true calling in something she had loved since she was a kid; comics. A gifted story teller, Jazmin states that she not only wanted to make women more visible, but give them something they would have a voice in, with a comic universe designed specifically with nonwhite women in mind! To that end, she created the AZA Universe and her comic The Keepers: Origins!
Let's find out more about Jazmin:
Who were your early influences?
L.A. Banks. She was my favorite all-time author and I loved how she incorporated other cultures and folklore into her writing. I also was a big Wonder Woman fan growing up. I loved the idea of a woman who completely stood on her own and handled her business.
Did you start out collecting comics, and if so what were they?
Most definitely, I collected Wonder Woman mostly and then later I got into The Executive Assistant, Grimm Fairy Tales, Fathom, and WitchBlade.
Who do you think are the top five black superheroes out there and why?
Black Panther, Storm, Vixen, Cyborg, Misty Knight. On some level all of the characters represent black girl/guy magic, for me. These characters all have an excellent foundation and there is so much that can be done with them in terms of black culture. I love it.
Given the success of Indy books like Solarman, Black, and Tuskegee Heirs, what other books do you see having mainstream appeal?
Honestly, I have no idea. I stopped reading comics in 2013 to prevent myself from being influenced from other creators' work. I wanted my approach to the industry to be organic, different, and removed from the traditional comic book formula/format.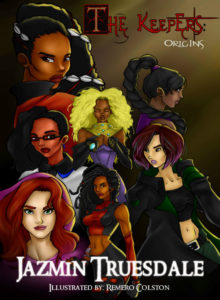 Which medium do you think holds the most success for Indy creators, Webcomics or the traditional print books?
They both are still very viable and profitable formats. It really depends on your marketing strategy and the taste of your audience and if you're marketing correctly you'll learn very early which format your audience prefers.
Aza's books are mostly prose with comic illustrations throughout. Our readership is approximately 60% of people who've never picked up a comic book in their lives. Almost 40% of our total book revenue comes from digital book sales. So it really depends on the kind of books you're making, your audience, and what they prefer.
What is the biggest obstacle that Indy creators must overcome to be taken seriously alongside mainstream companies like Marvel and DC Comics?
Quality. Not just quality of storytelling and character development but quality of your books, quality of your website or whatever platform you use to present yourself and your work to the public. Just having a high-quality presentation of your work can open so many doors like retailers, press, customers, etc.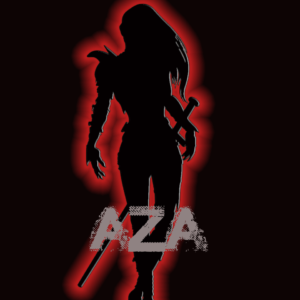 Name three independent books that you would like to see as movies.
My own lol (I'm working on that right now), Black, and Tuskegee Heirs.
If there were anything you would say to someone looking to get into the comic industry; especially a person of color; what would it be?
Learn the industry. Learn the ropes of the business because at the end of the day that's what it is. If you don't know how to market what you make so that it sells then how can you compete?
Media and links:
https://www.azacomics.com/
https://www.facebook.com/azacomics/
https://twitter.com/JazminTruesdale
https://www.instagram.com/jaztruesdale/
Trailers:
https://www.youtube.com/watch?v=MFE1Gjc2ubA&t=12s
https://www.youtube.com/watch?v=4eReOpXf-Ms
https://www.youtube.com/watch?v=fNT4lfF8mTY