New Avengers (2015) #2 and #3 Review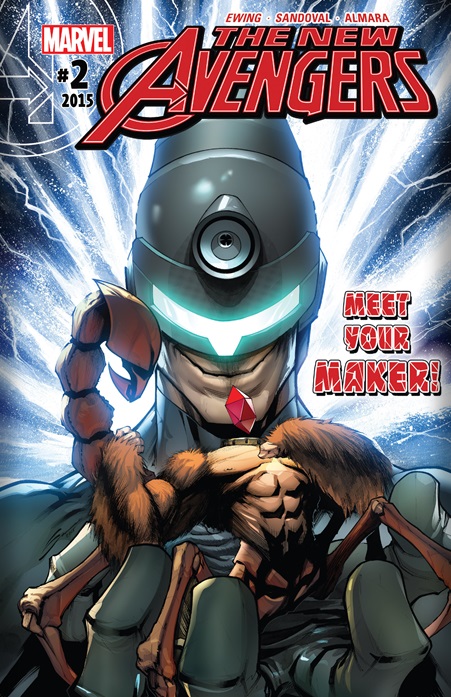 The New Avengers (2015) #2 Review
EVERYTHING IS NEW. In the wake of SECRET WARS, the old order changeth – and Bobby DaCosta, Sunspot, is just the man to changeth it. Welcome to AVENGERS IDEA MECHANICS – a super-scientific global rescue squad of tomorrow's heroes… today! America doesn't want them! S.H.I.E.L.D. doesn't know what to do with them! But Earth might not survive without… the NEW AVENGERS!
What I thought
The Maker continues his sick and twisted experiments as the A.I.M team battles the Neohedron. Squirrel Girl and Ava Ayala are taken over by the menace. Maker contacts Mori Dun of the Fifth Cosmos. Max  Brashear figures out how to defeat the threat while the team combine their powers and delivers the finishing blow. The team then celebrates as Mori Dun teleports away.
Verdict
Overall this was an enjoyable though formulaic issue. It showed the team coming together, highlighted the direction of the book: combination of science team, field team and the type of threats they will ace all in a neat little bow. I give this issue 3/5 Stars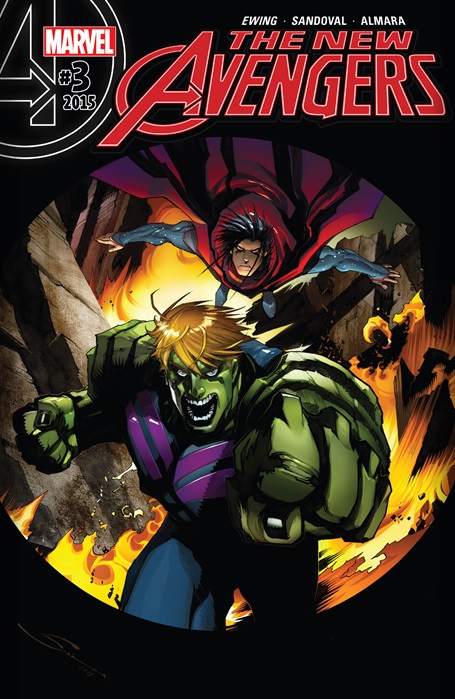 Avengers Island — under attack from outer space! Who are the Knights Of The Infinite? What do they want with Wiccan and Hulkling? And how far will the New Avengers go to stop them? Meanwhile, Songbird uncovers evidence of a traitor on the team…
The New Avengers (2015) #3 Review
Hulkling gets abducted by a group of Kree-Skrull Hybrids in the hope that he can fulfill an ancient prophecy. Wiccan is taken as well. The A.I.M team blasts into space to save their teammates. In space Hulkling fulfills the prophecy and the hybrids bow down to him.
What I thought
I can't get over how much the comic feels like Scott Lobell and Joe Maduiera circa 1996, X-men. It's eerie how much of a retro vibe this book is giving me. We have humor used in the most effective and simple ways. From Wiccan and Power Man's little talk etc. They just exude charm. The art is awesome as usual with Geraldo Sandoval channels his very best classic Joe Maduiera which is taking me back to high school…i mean I can hear Britney Spears, the backstreet boys and Cheryl Crow when I look at these pages.
Verdict
I loved this issue for it's nostalgia and art. It was rather short if you look at it objectively. There is so much potential here and Al Ewing is just the man to deliver! 3/5 stars